This is a thorough and comprehensive guide on selling and buying on Facebook Marketplace. Discover how to download and utilize the Facebook Marketplace app on your phone or tablet to make online purchases and sales. This post has you covered if you find yourself needing step-by-step instructions for trading on Facebook Marketplace.
You are aware that Facebook just launched a streamlined platform for purchasing and selling products in your area via the Facebook Marketplace.
Everyone on Facebook has access to their own profile, which they can use to purchase and sell goods on the online platform. There are, however, a few notable differences between the Facebook Marketplace and other groups which individuals have previously used to purchase and sell their things on Facebook.
There are several reasons to post an item on Facebook Marketplace, one is that it allows you to market your items to individuals who live nearby, and the additional benefit is that it is free. You don't need another app to access the Facebook Marketplace, a Facebook account is all you need.
To begin, you'll need to be logged into your existing Facebook account.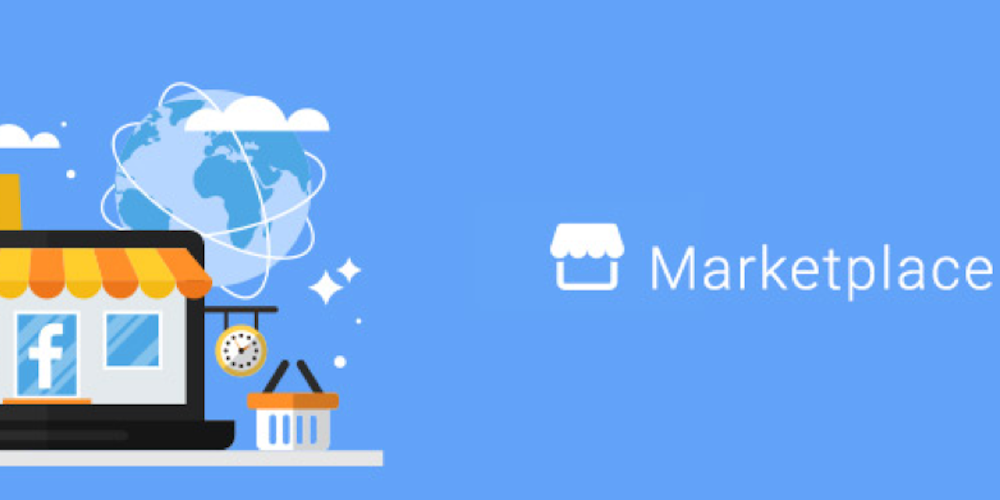 A step-by-step guide on how to buy items in Facebook Marketplace
Follow these steps to begin your purchases and sales on Facebook Marketplace:
Open the product listing in order to find the product you wish to buy.
The Seller Information must be verified and a positive seller status must be established.
To be safe, always read the details of the sale, and if you're unsure about an item, send the seller an enquiry message to get additional information.
To tell the vendor how much you are willing to pay for the item, use the Make Offer button.
When closing a deal, you must wait for feedback before moving forward.
A piece of advice: It is important to double-check pickup alternatives in order to avoid unnecessary expenses and inconvenience.
---
How To Sell Something In Marketplace
There are several ways to sell anything in the marketplace.
Once you've completed these steps, you may get started selling something on Facebook Marketplace with the click of a button.
Tap the "Sell" button on the home screen that shows the current price.
Now take a picture of your product from the camera roll or just click on the place to shoot a picture.
Begin by naming your item, describing it, and then setting the price.
Publishing your product is as simple as hitting the "Post" button.
In order to find Facebook Marketplace on Android, iOS, and desktop, one should try some of the following:
The Facebook Marketplace is available on desktop computers, tablets, and mobile devices in the Facebook app. Accessing the Facebook Marketplace app on your iPhone and Android is a simple process as described below.
Read: Buy and Sell on Facebook Marketplace – Free Market place for Everyone
Android device Find the Facebook menu button in the upper-right corner of the app. press the menu button, then look for the menu option in the Marketplace in the lower half of the screen.
an iOS-powered device To gain access to your profile, click the menu button in the app. Once you've done that, go to the marketplace and press the button
You'll first need to log into your Facebook account on your desktop. Follow the Next step, and you will see this Marketplace icon on the left-hand side of the Facebook Page. clicking on it will direct you to the marketplace.
However, if the Marketplace icon is missing, this may mean that the Facebook Marketplace is unavailable.
Reasons Why The Facebook Marketplace Icon Is Missing
Occasionally, the Facebook Marketplace icon may not appear after logging into the Facebook website or app on your mobile devices. It is possible that the Facebook Marketplace indicator is missing because of one of the following reasons:
You are below 18 age of year. When you are of age, you will be able to restricted from using Facebook Marketplace.
Facebook Marketplace is not yet launched in your region or country. The Facebook Marketplace is only available in about 50 countries (as of this writing, the United States, Canada, and Australia are the only locations where the Marketplace is accessible). You may find that the Facebook Marketplace icon does not appear on your profile because your home address is set to a country that is not supported by the feature.
iPod touch does not support the marketplace platform. The  Facebook marketplace can't be accessed via Facebook Marketplace.
Brand new Facebook account. There have been instances where new Facebook users can't find the Facebook Marketplace. This is presumably a move to combat scammers who buy bogus products after their accounts have been suspended from the website.
---
Facebook Marketplace: Facebook Marketplace App Download
The Facebook digital marketplace is just like all other shopping platforms; it is likewise online. In order to view it, you have to be on Facebook's site. Making your marketplace as available as possible is as simple as signing into Facebook.
This marketplace app is a fantastic tool for people who are searching for items to buy and also for those who are looking to sell their own products.
Once you have a marketplace established in your region, you will be able to buy and sell goods and services.
---
Facebook Marketplace Local App
Because of the way this Facebook app works, you will be able to purchase and sell in your area using this Facebook app, which is also known as the Facebook marketplace app. You will only be restricted to shopping for goods round around your locality, avoiding the need to send products from a distance. This makes it relatively simple to purchase and sell in your neighbourhood and eliminates the need for transportation costs.
The Facebook Marketplace App is not available
There are a variety of reasons why your marketplace app isn't showing up on your profile, as you might expect. One of the possible explanations is that the Facebook marketplace may not be available in your region at this time. Alternatively, the Facebook marketplace link may be temporarily unavailable. Another possibility for why the marketplace does not appear on your profile is that you have been barred from using the marketplace application.
What are the benefits of using Facebook Marketplace?
So many businesses on Facebook are utilizing the Facebook Marketplace platform to deal with and communicate with their clients. The following are the benefits of using Facebook Marketplace.
If you compare the Facebook marketplace to any other online e-commerce business, it offers a relatively cheap commission rate.
The Facebook Marketplace is simple to use and has a wide range of items available.
It is highly flexible, and there is a large range of options available for your convenience, as well.
The Facebook marketplace is a reliable platform.
Facebook's marketplace makes it simple to integrate your account with Instagram. This resulted in an improvement in corporate strategy.
Read: 
How To Access Facebook Marketplace Boise 2023 | Facebook Marketplace Boise – Facebook Marketplace
Dating on Facebook 2023 – Facebook Dating App Website – Free Facebook Dating Online