Do you want to know how to clear your Facebook search history just as you do your Google searches and don't know how? This article will guide you on how to do so.
Clearing your Facebook search history is a very simple process. One advantage of having items in your search history is that it makes discovering people, pages, and things you've looked for in the past much faster the second time around, so keep that in mind.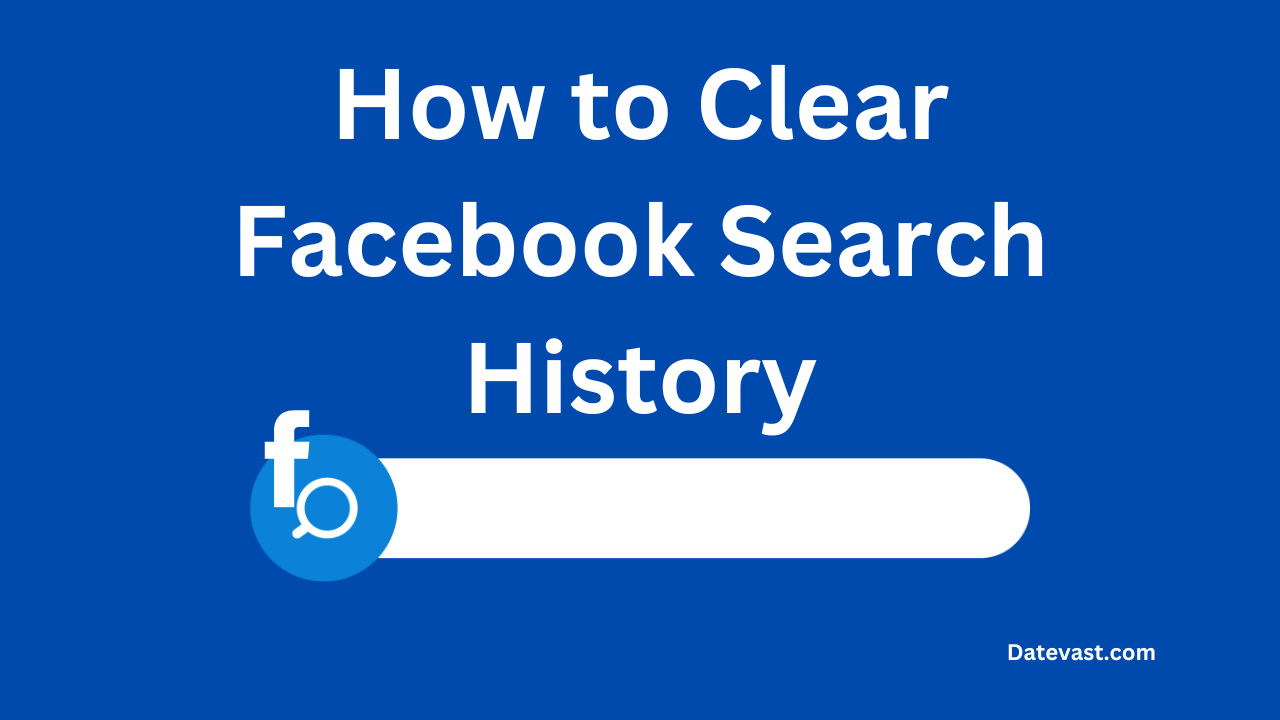 If you no longer feel comfortable with your search and want to clear it for Facebook security purposes. The first is to uninstall any third-party programs you may have installed on Facebook, while the second is to clear your Facebook history.
Here's how to clear your search history and remove third-party apps.
How To Remove Third-Party Apps On Facebook
To remove third-party apps on your Facebook, simply follow the procedure below:
Log into your Facebook account and click on the menu button in the top right corner to show the drop-down menu.
On that menu, select Settings and then choose the Apps and Website column. Upon clicking on this, a window like this will appear.
Click on the checkmark box close to all the apps on your Facebook and then click on the Remove button to remove all of them. It's as simple as that.
Haven't done that, let's look at how to clear your Facebook search history.
How To Clear Your Facebook Search History on Mobile
1. Logged into your Facebook account
2. Click on the three dotted lines in the top right corner ≡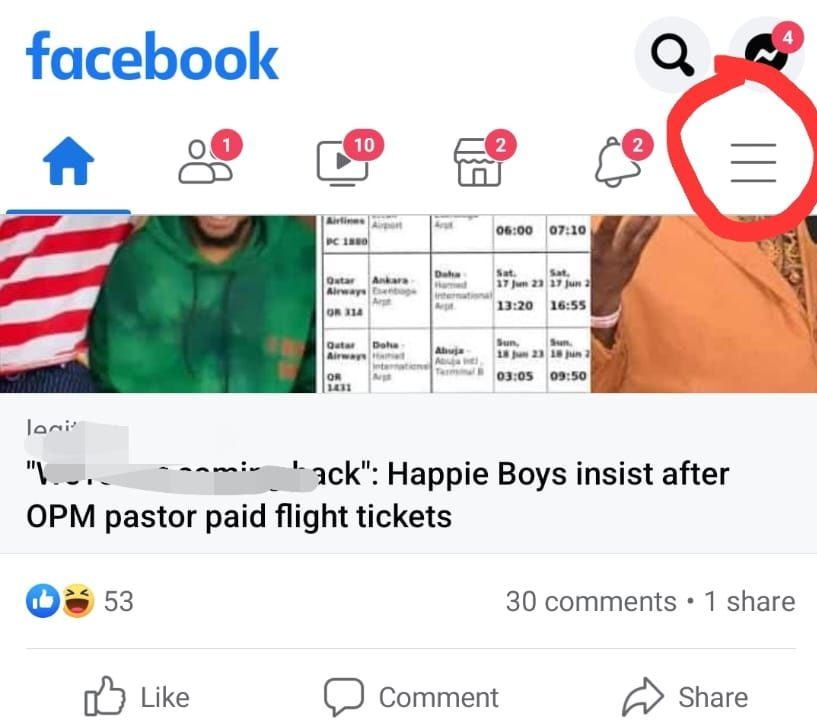 3. Go to settings and privacy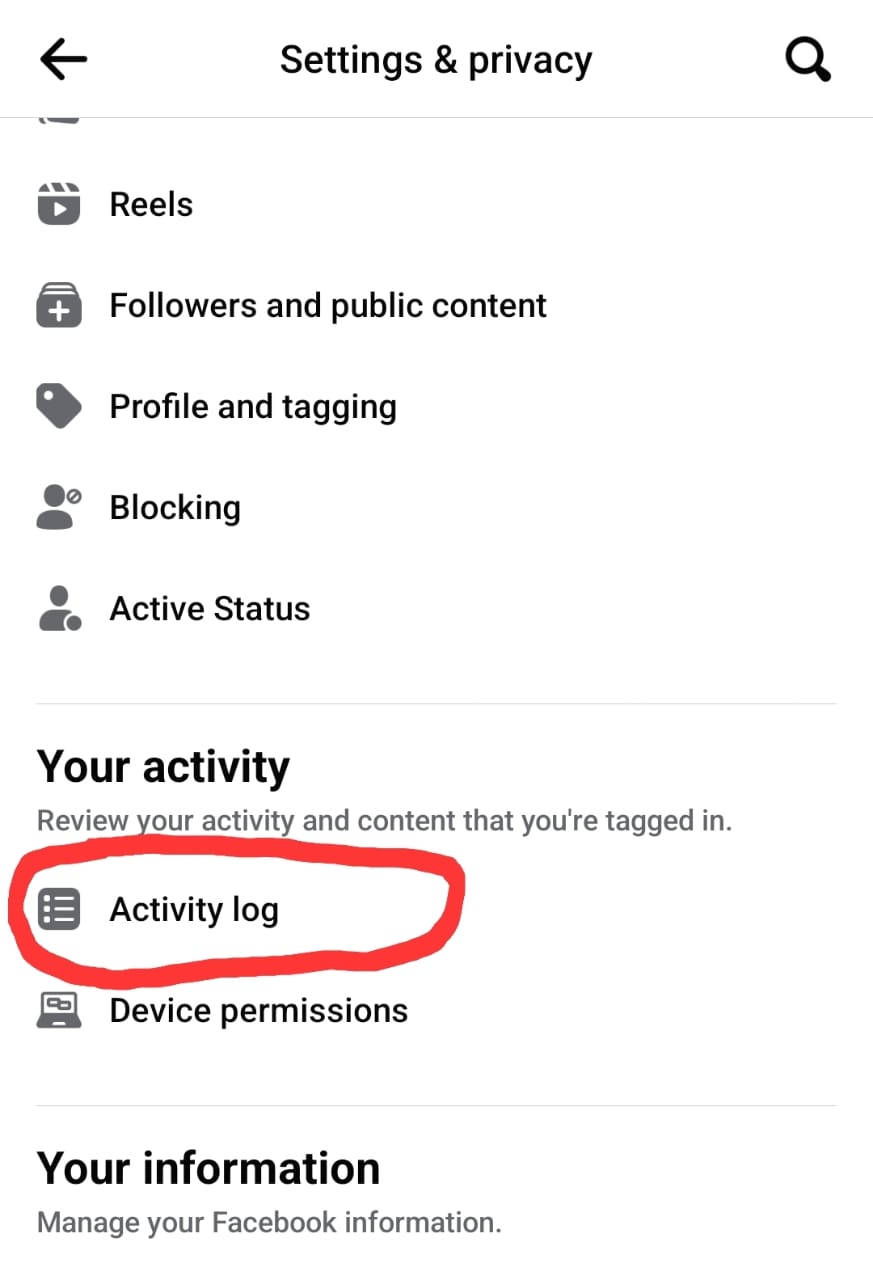 4. Locate your activity log and click on it.
5. Once the activity log opens, scroll to the left to view the search history, as seen below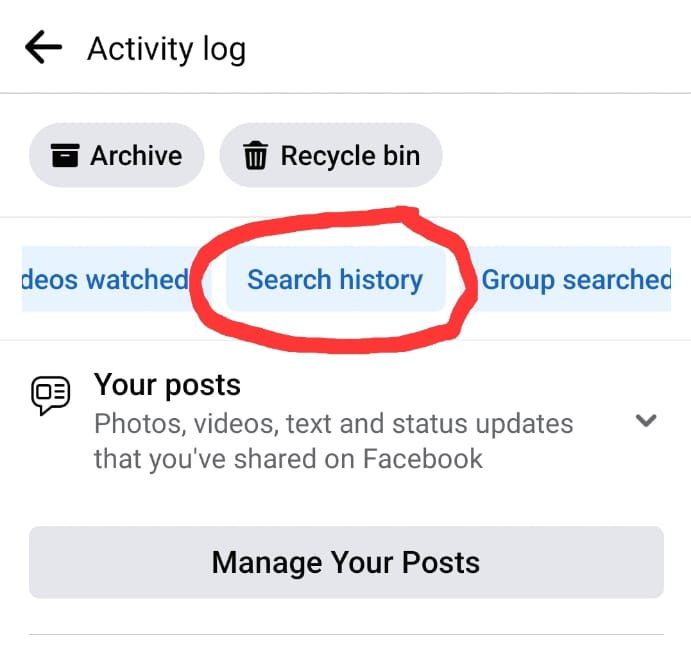 6. Click on the search history column. Once you do this, you will see all the things you have ever searched for on Facebook.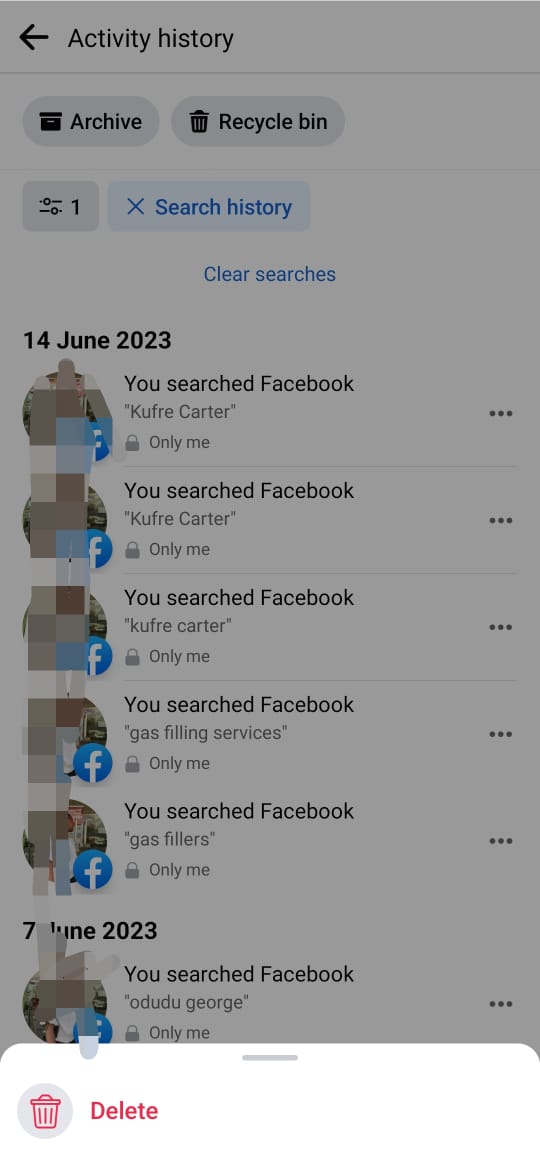 7.  As can be seen above, you can either choose to delete your Search history individually by selecting the ones you need or choose to delete it all at once.
How can I delete my Facebook search history on a PC
To clear your search history on Facebook using your PC, follow these steps:
1. Log in to your Facebook account in your web browser on you PC or Mac.
2. Click on your profile in the top left corner of the account.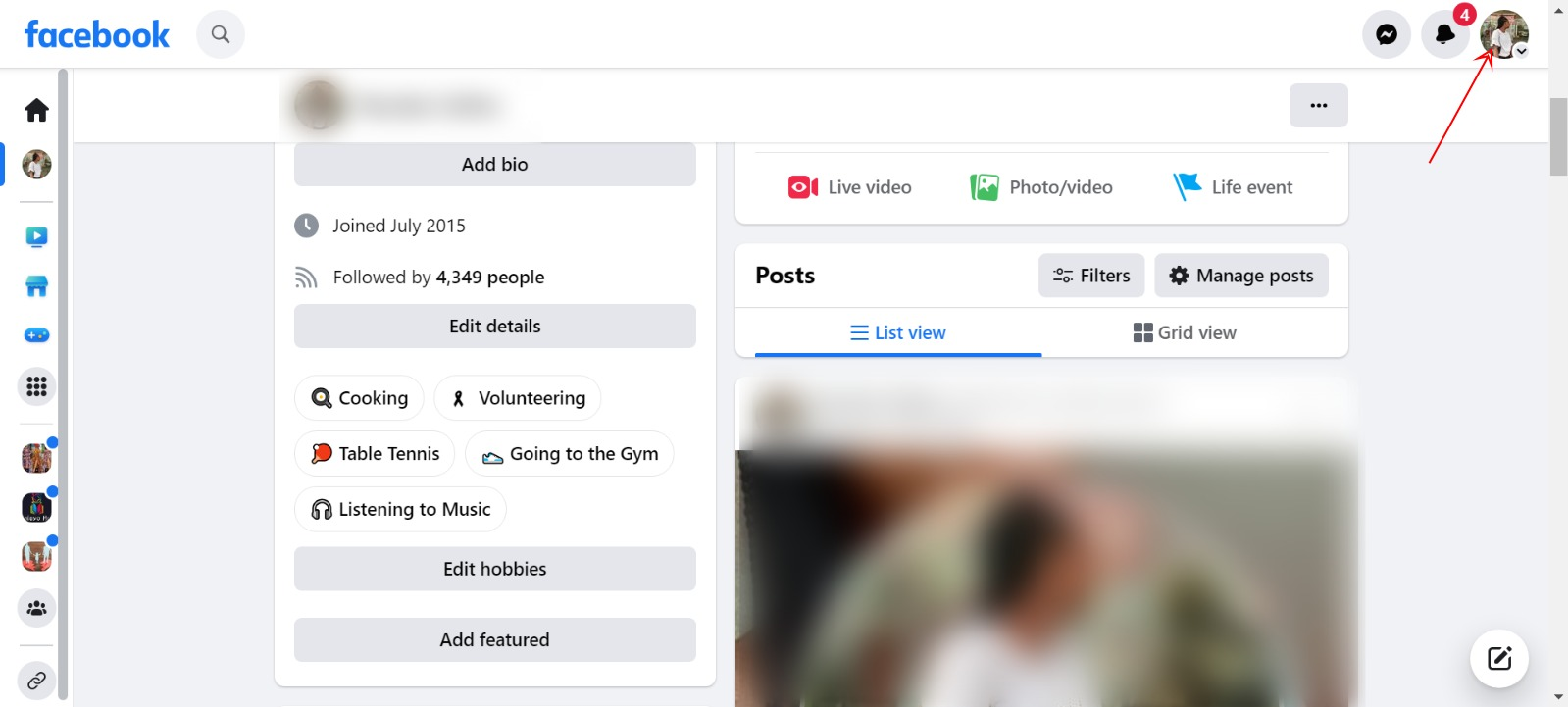 3. Click on settings and privacy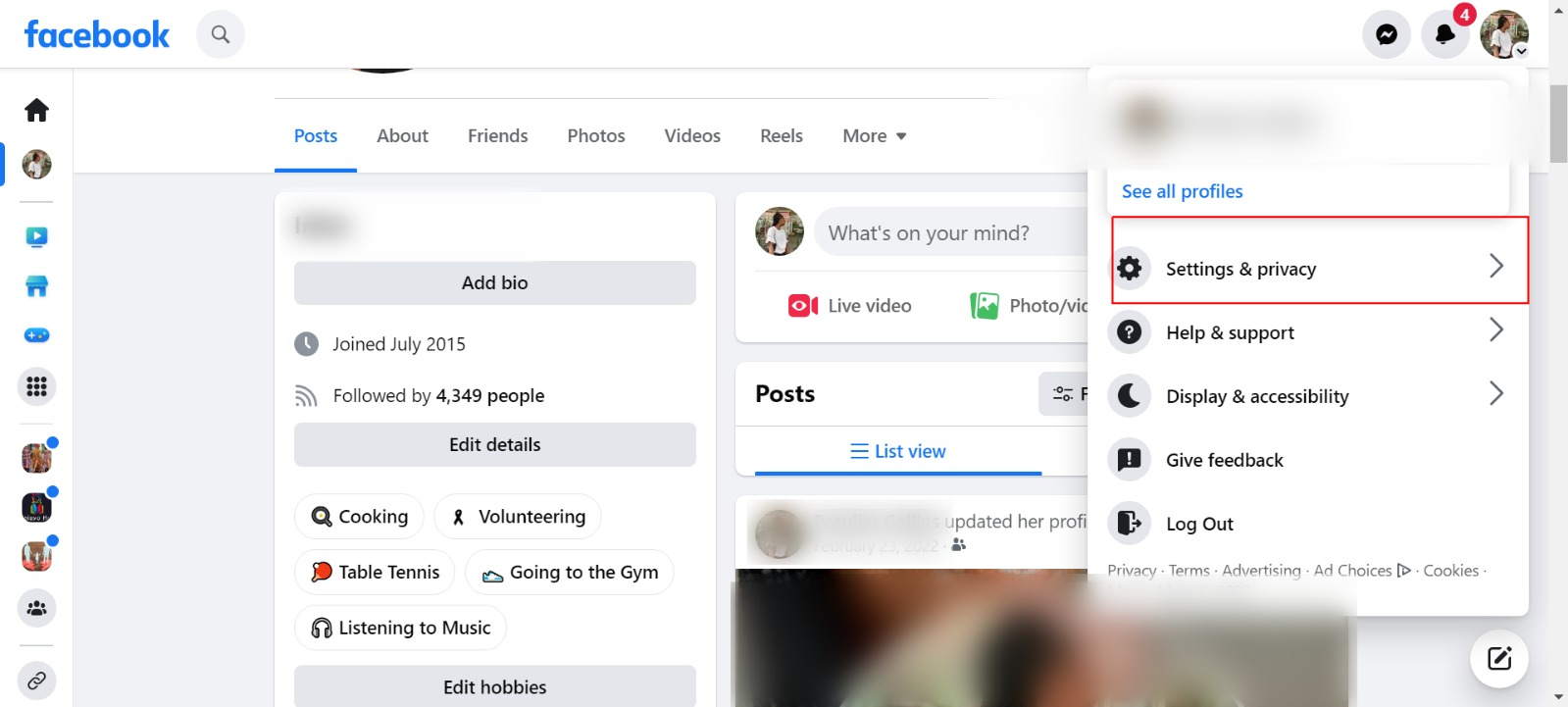 4. Select "Activity Log."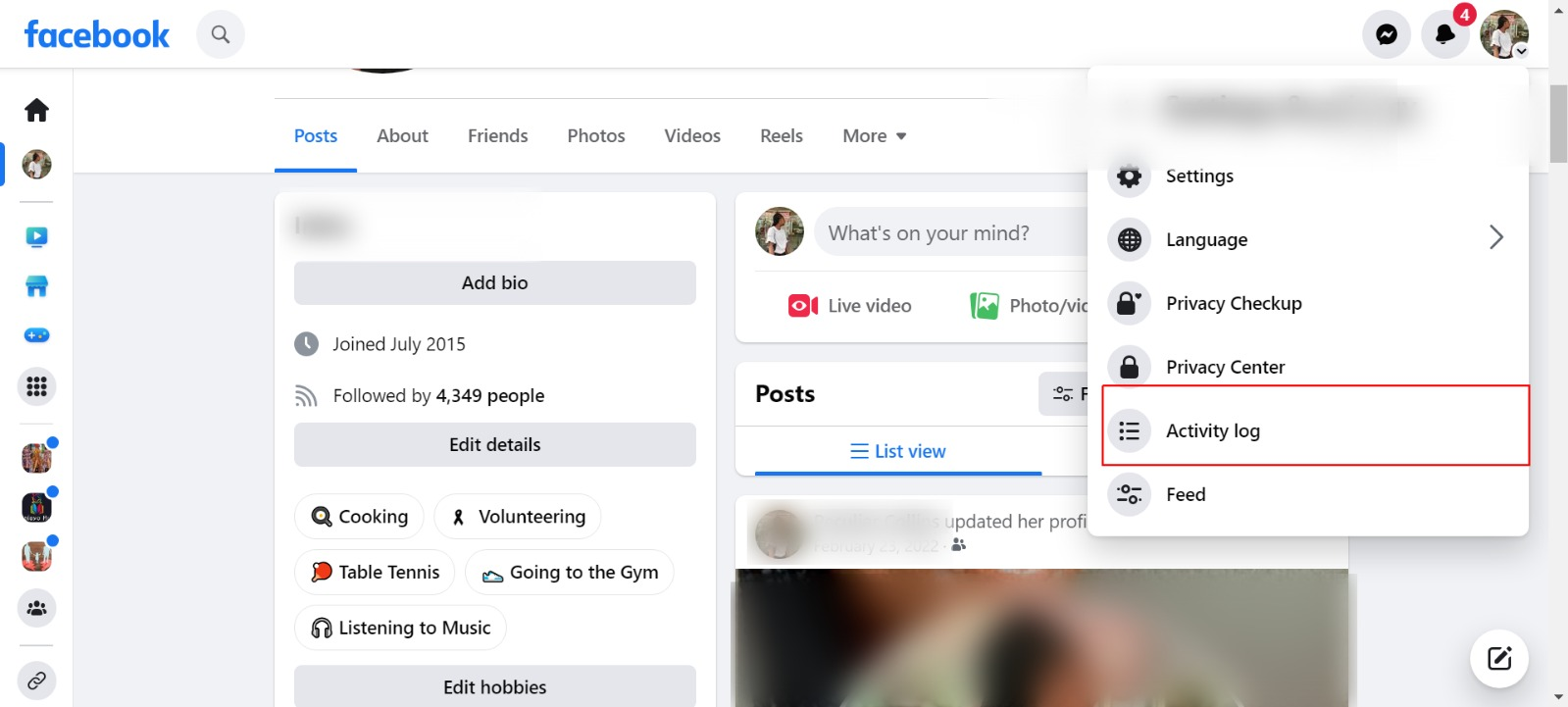 3. Select "Search History" from the expanded menu.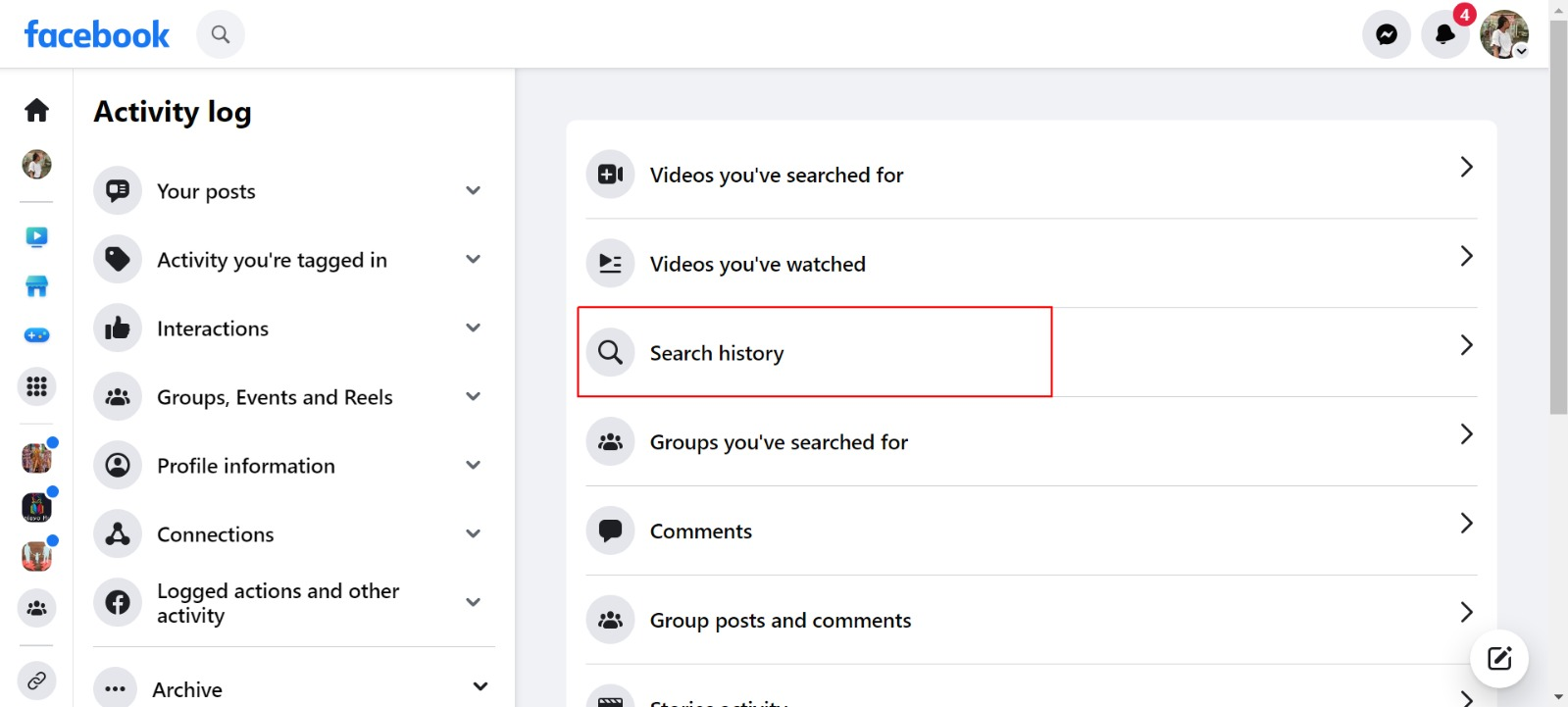 4. Select "Clear Searches." from the menu settings near the top right corner. You can also erase an individual search item by clicking the delete button beside it.
5. Affirm that you want to delete all searches by clicking "Clear Searches" once more.
How to Clear Your Facebook Search History on iOS
You can easily choose to clear your Facebook search history via the Facebook IOS app. Here's what you should do.
Log in to your Facebook
Select the magnifying glass icon from the drop-down menu.
Choose Edit.
Select Clear Searches from the drop-down menu.
Facebook's iOS app features a search bar that is clearly marked.
This will delete your search history right away.
Read: Facebook Dating App Shortcut for you
Security Against Potential Hacks
Although your search history makes it easier to find the things you're looking for, keeping such information on Facebook is generally a bad idea. You can protect yourself from hackers by regularly deleting your search history and Activity Log. Do you have any additional suggestions for deleting your Facebook search history? Let us know what you think in the comments area below.
Why Would I Want My Facebook Search History Cleared?
There are several reasons why you might want to. Here are some reasons why it might be useful.
1. Confidentiality
You may want to keep specific searches concealed from other users who use your FB account without your permission. This is a great way to keep things a little more confidential.
2. Priorities have shifted
If you've been searching for things connected to a prior interest on a regular basis, you might wish to quit now that the interest has passed. An easy approach to do this is to clear your search history.
3. To be tidy
You can opt to remove your search history on a consistent schedule out of practice. This technique allows you to clear your social media history with ease.
How to Use Facebook Activity Log to Find Specific Content
Your Facebook activity is displayed in sequential order in your activity log. Your activity on Facebook comprises content you've added to Facebook (such as posts you've authored and things you've liked), actions you've taken on Facebook (such as adding or removing friends), and other information about you. Use the filters to narrow down your search if you're looking for anything specific.
Use the activity log to look for something specific.
1. In the top right corner of Facebook, click your profile photo.
2. Tap Settings & Privacy, then Activity Log.
3. You can search for history/activity by Date: Select the date.
4. Select the year you want to review from the dropdown menu under Year. Then you may sort by month.
5. Click the Save Changes button.
Also, click on Type of Activity:
1.  Select the category under Activity Type that you want to examine. These are some examples:
2. Your Posts to go over photographs, videos, text, and status updates that you've shared on Facebook.
3. To review things like posts, photographs, and comments you've been tagged in, go to Activity You're Tagged In.
Likes, reactions, and comments are reviewed through interactions.
4. Groups and Events to go over your group activity and any events you've established.
5. Profile information such as your phone number and email address will be reviewed.
6. Friends, Page likes, and relationships are examples of connections to review.
7. Logged Actions and Other Activity to examine your devices, logins, and videos watched.
Then select a category to evaluate (for example, below Your Posts, select Photos and Videos).