Here there! Here is a comprehensive review of latterdaymatchmaker.com. What is latterdaymatchmaker and why should one use the service? Find out everything here; plus all the amazing testimonies from users of the platform.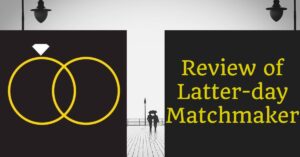 Review of latterdaymatchmaker.com
In simple terms, latterdaymatchmaker.com helps you find your match. It is a platform that is committed to helping you create your desired marriage and committed relationship.
Latter-day Matchmaker is a service that has helped hundreds of Latter-day Saint singles find meaningful relationships.
It is not a dating platform, per se. But Latter-day Matchmaker is a boutique service that finds matches for vetted and relationship-minded clientele. They do more than connect people who have common interests. Latterdaymatchmaker.com believes that finding that special spark is a process that is worth doing.
Why Choose Latter-day Matchmaker?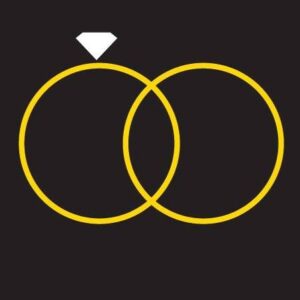 Latter-day Matchmaker is a boutique matchmaking firm that offers high-end coaching, matchmaking, and event planning services to some of the best clients around.
People sometimes mistake them for an online dating site. On the contrary, their database is internal and highly confidential. You may want to choose latterdaymatchmaker.com as it provides an alternative to internet dating.
Another reason why we like latterdaymatchmaker.com is that they take a personal approach to help clients find great matches, evaluate their dating behavior, refine their image, effectively navigate their preferred online dating sites, and make the most of singles events.
Latterdaymatchmaker.com services include everything from creating flirty and fun dating profiles that get results to setting up practice dates for valuable dating feedback, personalized date setups, and strategy to land the perfect match.
Services offered by Latter-day Matchmaker
The following services are offered by latterdaymatchmaker.com to their clients:
1. Online Makeover
One of the great services latterdaymatchmaker.com offers is the online makeover service.
The first step to be considered for the Online Makeover program is to schedule a Dating Strategy Session with Alisa Snell.
The online makeover program costs $3,500.
This program includes the following services:
Online dating profile creation and launch meeting
Personal styling and image makeover
Professional photos
Follow-up coaching sessions to ensure success
2. VIP Matchmaking for Men
Private Matchmaking is a premium service offered by latterdaymatchmaker.com. The service is provided upon acceptance by the owner and founder of the platform, Amy Seal.
Alisa Snell, the coach, meets with all new potential clients for a Strategy Session to determine eligibility for the VIP Program.
The program investment starts at $10,000.
This program includes the following services:
Quality dates with top-tier singles
Date planning and set up services
Strategy and coaching sessions
Professional photoshoot and image consulting
Real-time dating advice
Access to an extensive online learning system (the Lasting Love Academy)
3. Image and styling
The image and styling services are tailored uniquely for both men and women.
a. Men's Styling Package: $1,097
Services include:
Overall wardrobe consultation, in-person shopping, and personalized online shopping for additional items needed
Skincare, hair styling and/or eyeglass consultation as needed
Day of photoshoot management and outfit changes
Professional photo session including 10+ retouched digital images
b. Women's Styling Package: $2,297
Services include:
Overall wardrobe consultation, in-person shopping, and personalized online shopping for additional items needed
Make-up lesson
Hair styling and pre-photo assessment
Day of photoshoot hair and make-up
Professional photo session including 10+ retouched digital images
The first step to purchasing a Styling & Image package is to schedule a consultation with Alisa Snell.
4. Coaching
Latterdaymatchmaker.com provide clients with trusted and effective coaching. Their coaching sessions are conducted by The Lasting Love Academy™ coach, Alisa Snell. Alisa is a master at guiding singles through challenging thinking, errors and fears toward the thriving and lasting relationships they seek.
Visit The Lasting Love Academy™ website for more details on learning options and coaching packages.
How does Latterdaymatchmaker.com work?
Here is how the latterdaymatchmaker.com site works. You have got to follow through with this process in order to maximize the platform.
1. Complete Your Initial Profile
It only takes a few minutes to create your profile in their confidential, secure, and proprietary database to open the opportunity to go on a date with one of their matchmaking clients.
Joining is completely FREE, and you can join with confidence knowing your information will always be kept private.
Click here to create your profile and join the Latter-day matchmaker platform (called the Little BLACK BOOK).
2. Select a package
After you fill out your profile, you can remain a FREE member or purchase one of their service packages.
Paying clients benefit from the weekly strategy sessions, receive feedback dates, and have a full year of access to the Lasting Love Academy.
Members of their premium service, VIP Matchmaking, enjoy even more benefits.
3. Meet Your Match
Sit tight if you sign up as a FREE Matchable Member. While the site cannot guarantee a match, their matchmakers will contact you if they have a connection for you. If you want to be more proactive and use paid services, you should schedule a Dating Strategy session.
Review of latterdaymatchmaker.com (other important features)
Due to the boutique style of this matchmaking firm, they work by appointment only.
You can contact them by email or text to set up phone calls.
Latter-day Matchmaker is NOT an online dating site. They are a full-service dating consulting firm.
When you join the platform as a Matchable Member, an absolutely FREE service, you are entered into their elite database.
All of your preferences, passions, dislikes, and deal-breakers are taken into account when they're searching for a match for one of their active clients.
When they think they have a connection, they'll contact you. And rest assured, they won't set you up with someone unless it's a match!
The site has a lot of amazing success stories. Read the success stories here.
The blog section of the site has many dating advice from their team and others.
They also have well-documented and down-to-earth dating safety tips and guides.
Conclusion:
With the quality of their services, how private and secure they take their process, and the amazing success stories, we rate latterdaymatchmaker.com 4 out of 5 stars.
We employ you to check out latterdaymatchmaker.com and share your experience with us.
Recommended:
Review of fartpartners.com (Comprehensive Guide)
Hermaphroditedatingsite.com Review 2023