Are you aware that the Facebook dating app is entirely free for singles?
In this article, I am going to reveal the important information you have to know about Facebook's dating features.
Facebook Dating app Sign-up is free for Singles 2023
Facebook has launched another feature. After a long while, Facebook finally owns its very own dating platform.
This feature is not a separate app but can instead be accessed via the newly upgraded version of Facebook.
This feature has not been distributed worldwide, so it might be impossible to be accessed in some unsupported areas.
Also, there is an age restriction policy (you must be 18 years and above to sign up).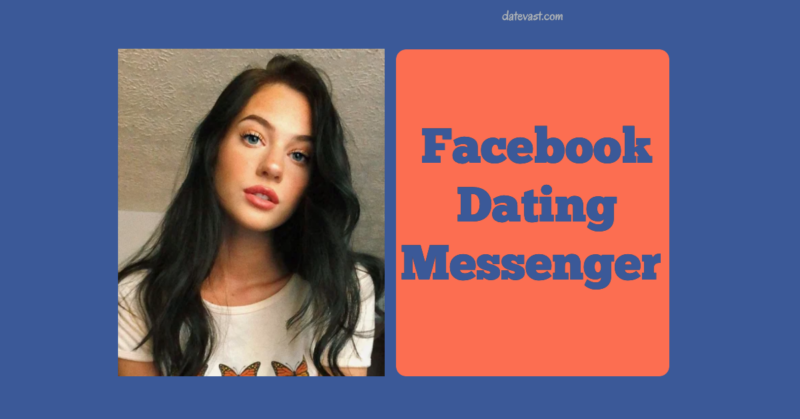 How to Edit a Facebook Dating Profile
Facebook is the developer of this service. It is more like any dating platform known. It's a platform for singles to find other singles and then get matched with whom they are compatible.
The sole aim is to make meeting other singles, dating, and finding love very easy. Common interests shared by two individuals can be used to match them.
Facebook Dating
The Facebook dating service has been fully operational in some parts of the world. But their aim is to launch it throughout the rest of the world. To find out if it's available in your region, follow these steps:
Upgrade your Facebook to the most recent
Check the See More option on the system menu list
A heart icon or dating will be included in the menu list.
Individuals under the age of 18 are not welcome to use this feature. You must be above 18 or 18. Also, you must have a personal Facebook account to make use of this service.
Secret Crush
Secret crush is an available feature on Facebook's dating service. On the Facebook dating platform, matching with friends isn't done.
However, with the secret crush feature, you can be linked with your Facebook friends. All that is required of you is to add them to your secret crush list and wait to be added right back by them.
Please note that you can only be made to add 9 of your Facebook friends to your secret crush list.
Features of Facebook Dating
Below are some of the features of Facebook dating.
It enables users to share their live location
Facebook dating users can participate in events and groups in search of other singles with a mutual interest
Facebook stories can be shared on Facebook dating accounts. It is linked to your Instagram account and Facebook page
Only through a secret crush can you be matched with your Facebook friends.
How to Create a Facebook Dating Profile
Creating a Facebook dating profile does not take much time. It is very easy to do. Firstly, you need to get registered on Facebook.
Create a Facebook account
Below are the steps to create a Facebook account:
Visit facebook.com or the app.
Click on Sign Up.
Provide the details required.
Confirm your account using your mobile number or email.
Then click or tap on Sign up.
Your account will be created, and your Facebook Dating profile will be ready to create.
How to Create a Facebook Dating Profile
You can create your FB dating profile via the steps below:
Open your Facebook app.
Sign in to your Facebook account if required.
Tap on "see more" from the left section of the screen.
Then locate and tap on Dating.
Fill in your gender and location.
You will be required to put in order 12 tiles containing either a photo or answers to the Facebook dating questions.
Upload your photo, which will be visible to other users. You can upload at most 9 photos.
Then finally, you will specify your match in the dating setting.
After this, you will begin operating on the platform as your profile is created and ready for use.
How to Edit/Set Up Facebook Dating Profile
Editing your Facebook dating profile is easier than creating the steps above. You can get this done using the guide below:
Open your Facebook app.
In the left section of the app, tap on See More.
Tap on Dating from the options listed.
Tap on the Dating profile photo on the top left side of the displayed page.
Make your edits.
Tap on done
After this step, your edits will be saved.
Facebook Dating App: The Top 11 Alternatives for 2023
Here are the top nine alternatives to the Facebook dating app for 2022:
The Match application provides a freemium dating service. Free users can create online profiles, post a few photos of themselves, and then interact online with "winks" with fresh matches sent to them every day.
Match.com subscription unlocks more advanced features, such as the chance to see who has looked at your profile and liked your photos.
The match continues to add great features to its platform, including a Tinder-like Mixer, Android Wear and Apple Watch connectivity, and the ability to upload voice and video clips to your profile.
Vibe Check, which started in the early summer, allows you to have video conversations with your matches, while Pair allows you to pay a small fee to have real-life dating experts match you.
Match, like Tinder, has a safety function that allows you to notify friends if you're on a date and feel harassed.
You may also specify your political ideas in Match to help you discover someone who shares your viewpoints (or doesn't if you believe love is blind).
Grindr connects gay and bisexual guys with like-minded individuals in their area.
Profile creation is a breeze, requiring only a profile photo, user name, and a few simple questions, as well as selecting a "Tribe" that fits your personality, and you'll be talking to other members in minutes.
Grindr is simple to use and ad-supported, but the premium version, Grindr Xtra, includes ad-free browsing as well as enhanced search filters and the ability to add several Tribes.
One significant drawback is that, unlike other dating apps, Grindr Xtra is required to receive push notifications for messages.
Eharmony has been in the online dating industry for many years, and it was the first company to use an algorithm to try to find the ideal potential dating matches for its customers.
Users complete a "Relationship Questionnaire" after creating an account to build a personality profile that assists eharmony in matching them with some other users with whom they'll connect.
Day after day, the app will present you with a list of potential matches and your domains of compatibility, with the option to interact if mutual attraction exists.
Premium members have access to more matching and discovery possibilities, as well as other advantages like seeing who has previously looked at your profile.
OurTime, as represented in its numerous television advertisements, is for people aged 50 and up.
OurTime, similar to Match, is a premium service. While it is paid, you could explore profiles for free, which are valuable in the arena of online dating.
The last thing anyone wants to do is pay for a dating website, create a profile, and afterwards look around to discover that the closest potential match is 300 kilometres apart.
Costs differ, but you can expect to spend around $35 per month, with a significant discount if you register for the 6-month plan.
Plenty of Fish, as the name implies, has a large number of dating accounts. It's free to use, but you'll likely find that paid services make it a lot easier to use.
Costs differ, but you should budget $12.90 monthly for 3 months or $6.78 per month for the year.
You can stay in touch for free; the paid membership is an ad-free edition that helps users explore more efficiently by categorizing by economic status and educational level.
Hinge is solely available on mobile devices; it is not accessible via desktop or laptop. Although it is a free website, you can explore it more quickly if you subscribe to the paid version, like with all of these sites.
The premium version's price varies, but it starts at roughly $19.99 per month and drops after that if you sign up for a three or six-month subscription.
This is yet another excellent specialty app for Christians. We have heard both great and terrible experiences about Christians mingling with community members.
In the best-case scenario, you sign up, meet someone who shares your beliefs and develops a great relationship.
It's possible that you'll end up with someone who thinks that because he/she is a Christian, he/she is a decent person. It may seem strange, but such is the strange world of online dating.
This app has a comparable value to Christian Mingle because of its focus on religion. It bills itself as a site where "mindful life meets online dating," and it caters to people who are serious about dating.
People who live in less crowded areas may struggle to find success with more speciality apps.
This app is for non-monogamous and kinky friends! This is a speciality app, but it can be handy if you're looking for others who are interested in the same kind of intimacy and relationships as you are.
This is a fantastic approach to experimenting with ethical non-monogamy. Newcomers may meet someone with whom they might shack up or form a friendship.
Then they can talk to someone who is more experienced and nonjudgmental about their preferences.
Bumble was set up by a former employee of Tinder shortly after she quit the company with a goal to combat gender issues in online dating.
Bumble encompasses nearly the same features as Tinder but has two major differences: on heterosexual matches, women are the only people who can send messages to a match first, and men have a full day to reply before the match vanishes.
Badoo is similar to Tinder but offers filters so that you can start swiping on people who you are attracted to. You can interact via text and video, and there is an easy verification process that lets you know you're matching with someone who is genuine.
Hope you find this information helpful. Please use any of the share buttons below to share this information.
Feel free to drop any questions or contributions regarding this article in the comment section below.
More reads: