You won't find plenty of articles online that will walk you through the Pentecostal rules for dating. The most important task is staying true to your beliefs and establishing boundaries and restrictions.
But when searching for your life partner, it might be hard to resist temptations and establish a foundation for a relationship. You can still achieve this. You just always have to remember these Pentecostal dating rules and put them into practice. These dating rules can help you to be authentic while finding the ideal partner that will guarantee your happiness.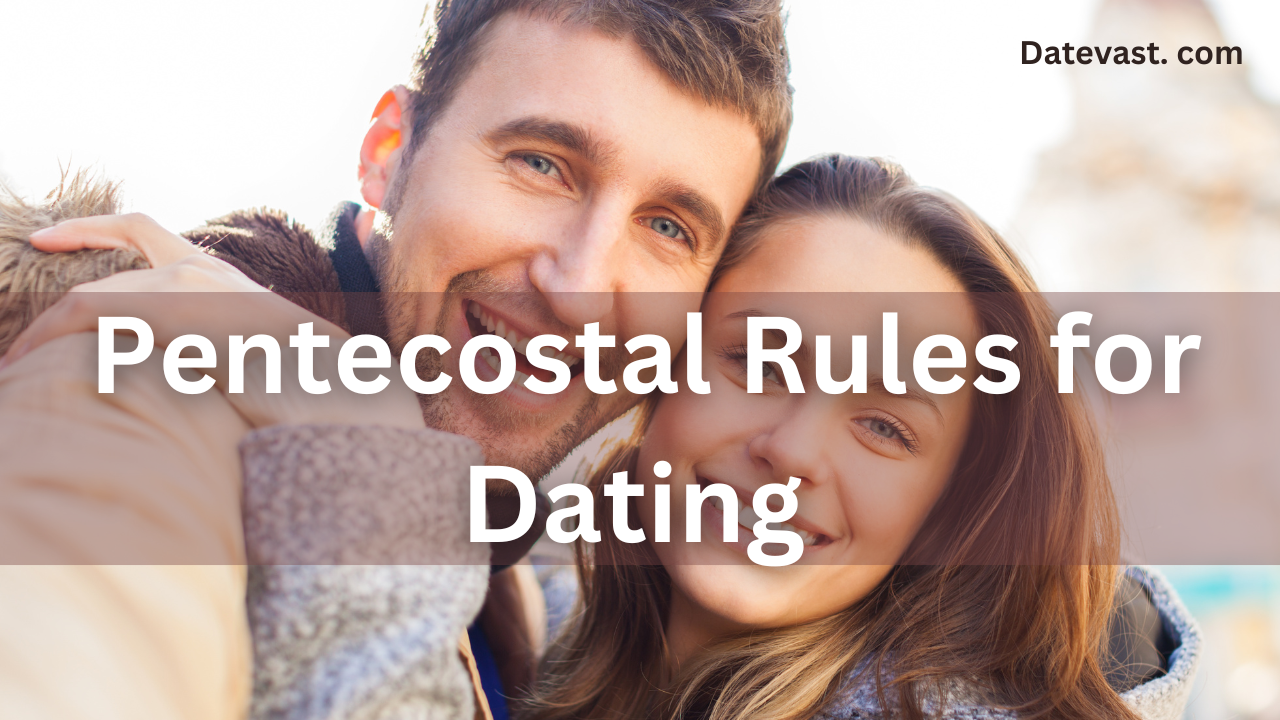 Top 5 Pentecostal Rules for Dating
Below are the top Pentecostal rules for dating:
1. Put Jesus First in Everything
This is the primary rule that has to guide all relationships. First and foremost, to love Jesus is to seek him above everything else and to strive to obey his teaching. To follow Jesus is to absolutely adore Him. Once you follow this rule, it will be easy to put everything in order. Every decision must go through the lens of obedience to Jesus.
If you truly love me, you will obey all of my commands. (John 14:15)
If we're serious about obeying Jesus, then we can't date somebody who doesn't share our faith.
2. Christians Pursue Absolute Purity
"Reject immoral sexual practices. Sexual immorality is a sin against one's own body; all other sins are committed outside the body (1 Corinthians 6:18).
This is certainly a difficult one. The reason for this is that both practice and principle are involved. Absolute purity is a principle that never changes. However, the practices can vary from relationship to relationship. Premarital sex is definitely forbidden.
All sexual activity, including kissing in bed, is forbidden. However, some activities, such as holding hands, maybe sensual to some people but not to others. Because of this, we must exercise caution when establishing rigid, unbending rules. Each person is so unique, and life has so many shades. When considering this matter, wisdom is a vital factor.
When dating, both men and women must strive for complete purity. It is up to each person to consider how this occurs in their lives.
3. Examine your motivations
What's your reason for going into a relationship? Do you seek life-long companionship? Do you want someone to spend great times with? Lots of Pentecostal singles date with the hope of getting married. Do you have the mentality of "Oh wow. I do not desire marriage. I simply want to go skateboarding. If so, it could be wiser for you to go out with Pentecostal friend groups as opposed to dating a specific person and crushing their dreams.
If you are seeking a husband, don't be that lady who goes on one date with a man and then constantly pressures him toward marriage.
Read: VRchat Dating Apps
4. Have a list of values and don't compromise them
If you don't know what kind of values you're looking for in a partner, don't go down the aisle. Stop at the nearest gas station and consider your ideal future husband. Without a clear destination in mind, it can be risky to travel along the path to marriage.
Now, try not to be overly legalistic when creating this list. Don't undertake an in-depth interview with someone on the first date to make sure they meet all the requirements. It's bizarre, crazy stuff. Your list is not meant to serve as a dating checklist but rather as a framework.
On the other hand, avoid making compromises. Because you are annoyed, restless, or dissatisfied, you shouldn't give your heart or the sanctity of marriage away carelessly.
5. Surround yourself with Christians and pay attention to them.
Don't go on a date by yourself. This might sound tacky. But so is getting married to a sleazeball.
When you go out on dates, let the community influence your connection. Your emotions may be deceptive. Because they are not in the storm, your friends can spot faults and inconsistencies that you cannot.
There are far too many men and women I know who choose not to take advice from those around them, which leads to a strained marriage. Don't be a part of this group. Find trustworthy people and invite them into your relationship.
That's all. If you have any questions feel free to drop them in the comment section.
Don't forget to Like and Share!
Read related
Are Tim and Moby Dating (Conclusive Answer)
Facebook Dating App Works? Free Facebook Dating Online