Turn Off Facebook Dating Notification – Have you signed up for Facebook's dating service in the hopes of meeting your true match, but the feature's numerous notifications are driving you crazy? Here's how to turn it off.
Sometimes, one may choose to turn off this feature's notifications for privacy reasons.
In this piece, we'll show you how to turn off Facebook Dating notifications and only view them when you access the dating feature on the Facebook app.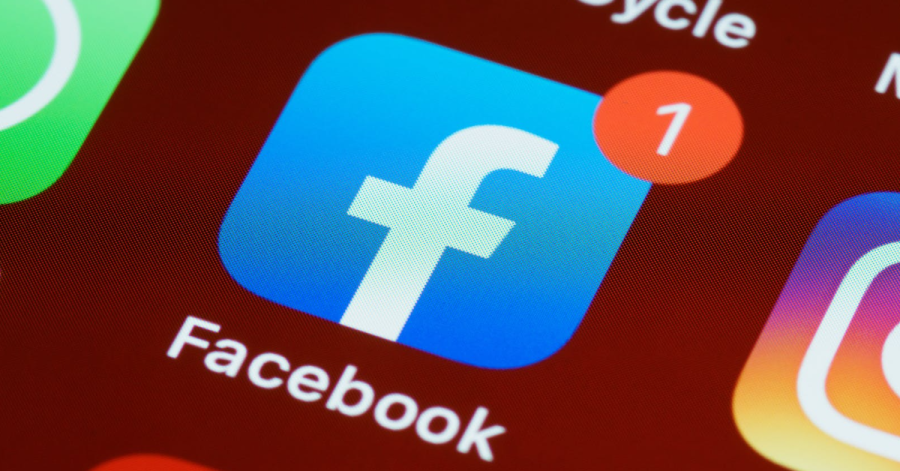 There are many great options for online dating, but Facebook dating is one of the best. Although the platform has received much positive feedback lately, it can be overwhelming at times, just like Tinder and Match.
You may be asked to allow notifications while setting up your dating profile on Facebook. These notifications may occasionally be excessive and well above our expectations.
Moreover, due to lack of knowledge, some users have opted out of the service totally rather than simply turning off the feature's notifications.
For that reason, this post has one purpose: to teach Facebook dating service users how to turn off Facebook Dating notifications. If you turn it off, you will no longer receive any Dating notifications.
Why Turn Off Facebook Dating Notifications
Here are a few reasons why you might want to consider turning off your Facebook dating notifications:
Too many notifications can be overwhelming.

Notifications can be disruptive.
Notifications can be a time-waster.
You might miss important notifications.
In summary, turning off Facebook dating notifications can help reduce stress, improve focus, and save time. However, it's important to find the right balance and customize your notification settings so you don't miss out on important updates.
Further, if the notification is coming from a particular person, then you can block that particular user on Facebook Dating.
How to Turn Off Facebook Dating Notification
If you're finding that the notifications from Facebook Dating are too frequent and distracting, you can easily turn them off by following these simple steps:
Launch the Facebook app on your mobile device.

Log in to your account if you haven't done so.
Tap the Dating icon on your FB homepage OR Tap the hamburger menu icon (three horizontal lines) in the bottom-right corner of the screen (iPhone) or in the top-right corner of the screen (Android).
Then tap Dating.
Once in Dating, tap the settings icon (gear icon) in the top right of the Dating page.
Now, tap the General tab.
In the Account section, tap Notification Settings.
Toggle the switch/toggle button to the 'off' position next to any type of notification you don't want to receive.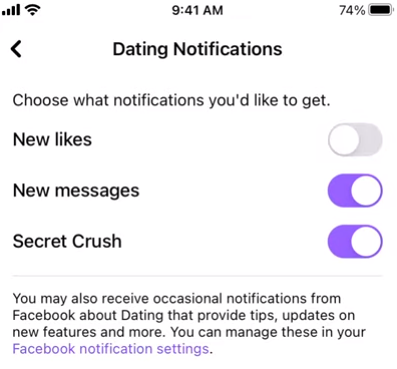 By following these steps, you can customize your notification settings for Facebook Dating to only receive the notifications that you want.
Alternatively:
Launch the Facebook app on your mobile device.
From your newsfeed, tap the notifications icon (it looks like a little bell).
Tap the three horizontal dots next to one of your Dating notifications.
Now, tap Turn Off notifications of this type.
That's it! You will no longer receive Facebook dating notifications. You can only view them when you access the dating feature on the Facebook app.
Is Facebook Dating Notification Useful?
If you are using Facebook, you should be aware of how valuable notifications can really be.
Your Facebook notifications keep you updated on every one of your Facebook account's happenings. That's how beneficial a Facebook dating notification can be. Facebook dating notifications will enhance your delight on the site.
If you're acquainted with the activities that take place on Facebook dating, you should be aware of what an FB dating notification means. Just in the event you don't know, here's everything you need to know:
If you have a potential match, the platform will notify you.
If one of your matches sends you a text, you'll be notified.
You can lose out on a chance to interact with your sweetheart if you don't see these notifications or if FB dating doesn't notify you.
In addition, you might not be aware that someone has been paired with you on the site until you check it out. This should give you a good idea of how beneficial Facebook Dating notifications may be.
RELATED: Facebook Dating App Works? Free Facebook Dating Online
FAQs
Is Facebook Dating a Good Way to Meet Long-Term Partners?
Some Facebook Dating members may find real love, but the service is often more informal and ideal for hookups and short-term relationships. EliteSingles, Christian Mingle, and eharmony are preferable possibilities for long-term dating.
Do I need to have a Facebook Account to use Facebook Dating?
Yes. Facebook Dating is a feature within Facebook's main app, not a separate app. To use Facebook Dating, you must be ready to log in to Facebook via Facebook mobile app.
Is it possible to Block Users on Facebook Dating?
Yes! Not only can you block people you meet via the app, but you can also block those you know you wouldn't want to see through Facebook Dating. You can change these options on Facebook.
Also check: Facebook Dating Free Application – Facebook Dating is Free for Singles
We hope you find this information helpful. Please use any of the share buttons below to share this information.
Feel free to drop any questions, comments or contributions regarding this article in the comment section below.