This is the only guide you'll need to change your Facebook account's age in 2022.
short version:
Tap your profile picture in the top left corner of your main profile. Below your profile picture, tap See Your About Info. Scroll down to Basic Info and press the Edit button. Change your birthday and who you share it with using the dropdown menus.
For a detailed guide with Pictures... Continue below
If you wish to know how you can reset your birthday and choose who you share it with on Facebook, this guide is for you.
Facebook keeps changing the page layout, and with every revamp, the options and control are set to a new location.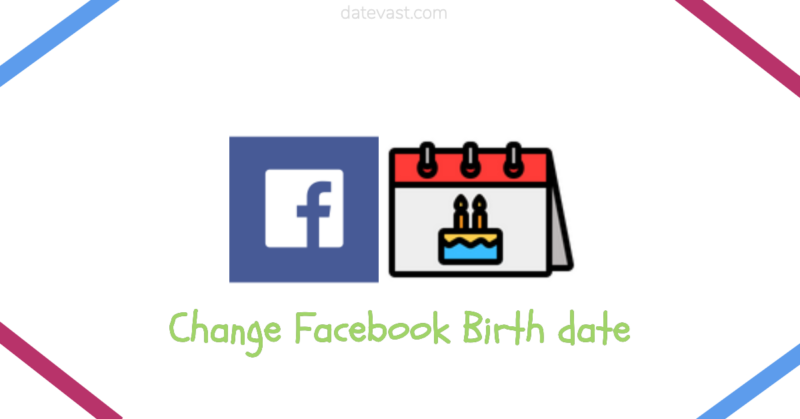 This could be frustrating, and sometimes you may give up on that. This article will share the step-by-step guide to changing the age in the latest Facebook layout.
Step 1: Log in to your account
Go to facebook.com, and enter your user ID and password. Click on the login button.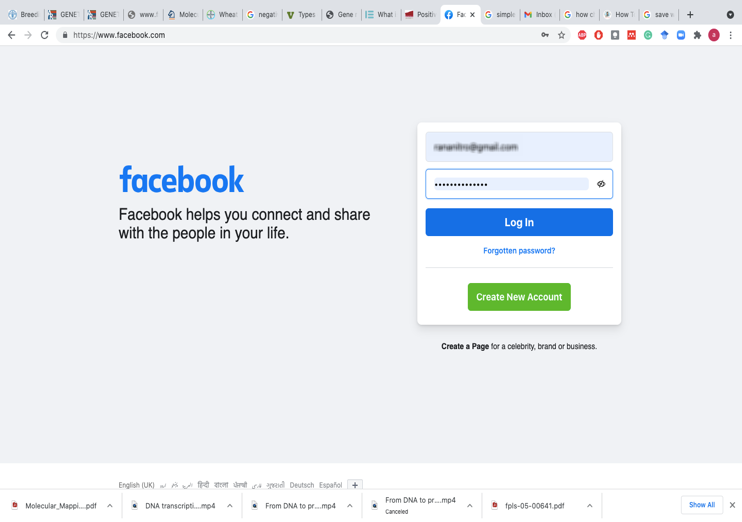 Step 2: Open the profile page
On the main page, click on your profile name in the left corner of the page that will land you on the profile page.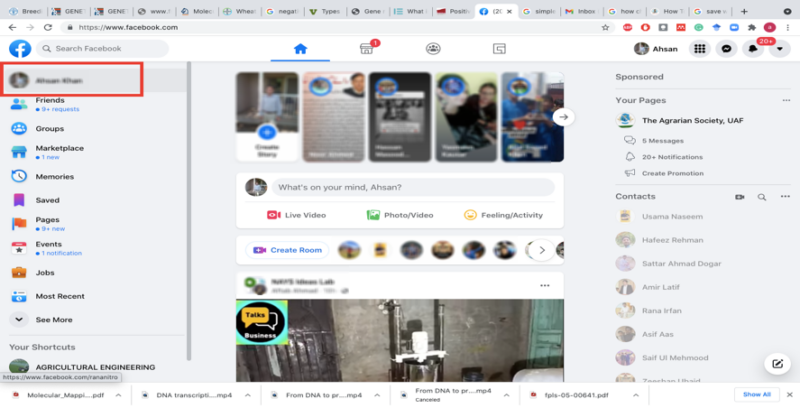 Step 3: Go to the Contact and Basic Info section.
You can access the section by clicking on the About button, which will load the profile details and click the Contact and Basic info navigation button.
In simple terms, Tap See Your About Info below your profile picture. And then scroll down to Basic info and tap Edit.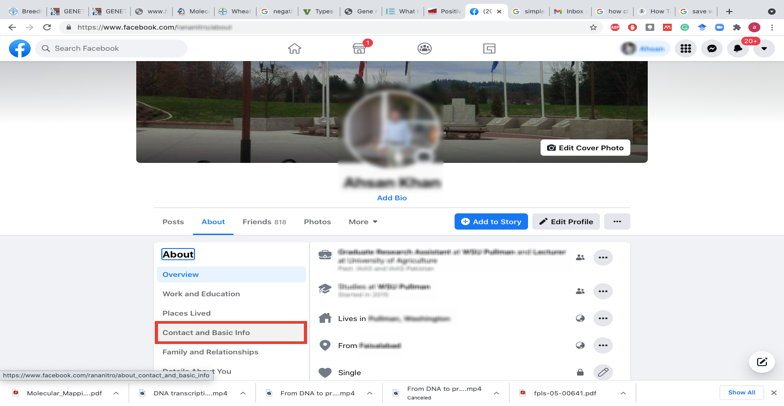 Step 4: Edit Date of Birth
Here you can find the Date of Birth under the Basic info heading. Click on the Edit options button next to your date of birth. That will open the drop-down menu to change your birth month, day, and year.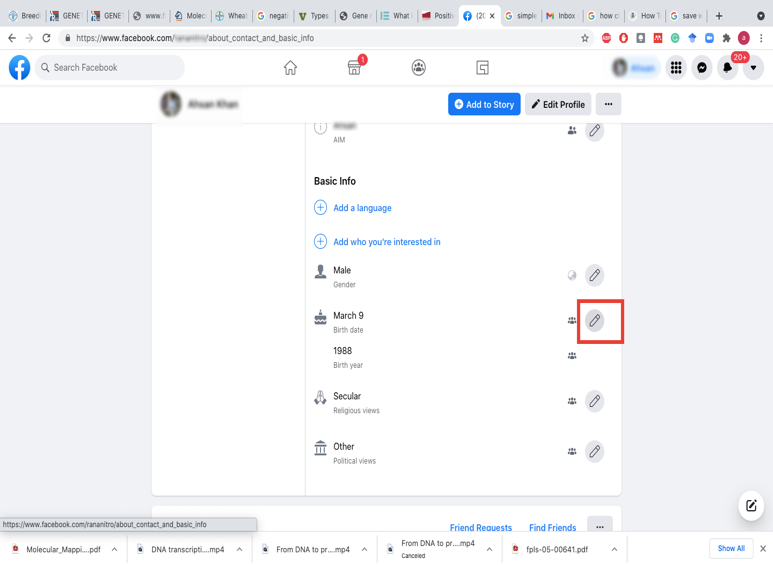 Step 5: Complete the changes
Once you have done the edits, confirm the changes by clicking the checkbox and Save button.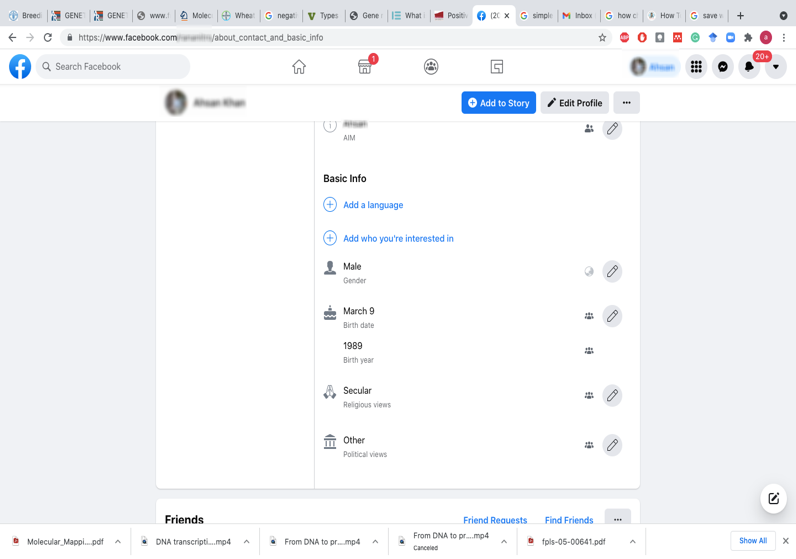 CAUTION: Facebook does not allow its users to change the date of birth frequently. Once you have made changes, the Edit button in the Date of Birth section will not be active for some time. So be careful while making the changes.
How to Hide Your Birthday On Facebook
If you don't want people wishing you a happy birthday on your day, here are some easy steps on how to hide your birth date from your friends.
Note:
By adjusting the audience on your account settings, you can control who sees your date of birth.
Next to your birthday are two audience selectors: one for the day and month and one for the year.
You can choose to hide your year of Birth alone, making the day and month visible.
Facebook will not notify friends of your upcoming birthday if you do not share the date and month with them.
Log in to your Facebook account and follow these steps to hide your birth date on Facebook:
From your main profile, tap your profile picture in the top left.
Tap on See Your About Info below your profile picture.
Select Basic Info and tap on Edit.
Scroll down, and you'll see your date of birth.
To hide your birth year or birth date, click the group icon to the right of either of them.
From the options, select Only me to make your birth year or birth date invisible to others.
You can access other visibility options as well. For instance, you can customize your privacy with a combination of visibility options.
To hide your birth date and birth year simultaneously, repeat the same process above for each of them.
Then go to the bottom right corner and Save changes.
Reason for Hiding Your Birthday on Facebook 
There are solid reasons to hide your birthday on Facebook, aside from the perceived insincerity. Your birth date is a piece of information that identity thieves are likely to seek out, and you may just not want to remind people of your age.
I hope you now know how to change your age on Facebook?
Don't forget to reach out to us if you encounter any difficulties.
Recommended:
How Can I See Hidden Friend List on Facebook – Facebook Friends List | Facebook Hidden Friends
Birthday Message for Myself – Happy Birthday Wishes to My Dearest Self