Do you want to know how to view your Facebook dating history? You've come to the right place. Many Facebook users enjoy searching for love and romance on social media platforms, and the introduction of the Facebook dating tool has made dating on the platform more efficient, enjoyable, intriguing, and satisfying.
A large number of people have developed long-term, eventful, and successful relationships with the help of Facebook dating. This article will walk you through the steps necessary to view your Facebook dating information and launch your Facebook dating profile.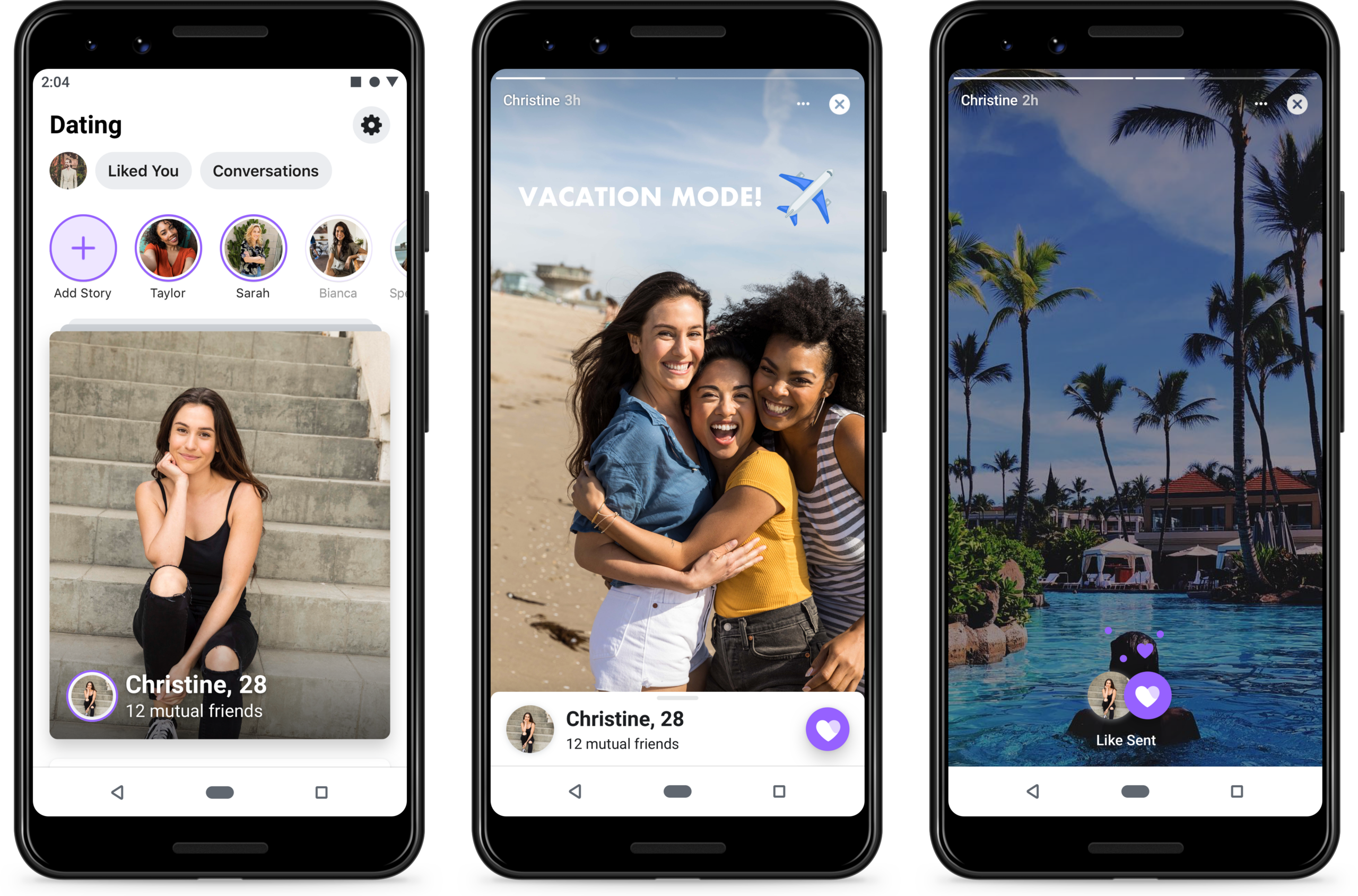 How to View my Facebook Dating Information
Viewing your Facebook dating information is very easy and straightforward. It won't take your time or energy, as long as you have an internet connection. You can review your Facebook information via the settings section of Facebook. Here's a simple guide that will show you how to view your Facebook dating information on your mobile device. Read below:
The first thing you will do is to click on the top right section of the Facebook page.
Next, Scroll down and tap Settings. The  "Access Information" tag will be displayed on the screen
Then, scroll down to your Facebook information and tap on the information you want to view.
Below are some of the most effective tools you can use to discover your Facebook dating information section. You can find these tools in your Facebook settings. It is advisable to use these tools to do a review of your account. These tools include:
Accessing your information: This section gives you a brief but essential summary of your Facebook information for your review and convenience. The information is well-sorted out and organised so you can easily search for whatever detail you want.
Downloading your information: With this type of tool, you can easily download your Facebook information easily. You can also sort and download your information according to category and date.
Activity log: This tool will help you review all the activities you have undertaken on Facebook dating. It presents a brief but important history of your activities on Facebook. Through this tool, you can manage and review your activities on Facebook — whether posts, shares, likes etc.
Read: Facebook Security Settings | Facebook Security; Login Settings
Creating a Facebook Dating Profile
Now you understand the whole process of viewing your information on Facebook dating. You might be lost on how to launch your own Facebook Dating profile. The steps below will guide you.
Launch the Facebook app on Android or iPhone.
Click on the menu icon or the three lines and then hit "see more".
Also, click on the dating notification or the heart icon.
Next, input your gender and confirm your location.
Finally, specify your match in the dating settings on your account.
Safety when dating on Facebook
Always notify a friend where you'll be going before meeting someone you met on the internet. It's also a great idea to call or message them on Facebook Messenger to let them know you're safe. Under the General tab in the Facebook Dating settings, you can prevent a user from messaging you or viewing your profile.
How to Get Rid of Your Facebook Dating Account
If you've met your romantic partner or are simply reconsidering your decision to use Fb as your matchmaking app, deactivating your dating account is simple and won't affect your other services. Go to the Facebook menu selection and select Dating. Tap the symbol in the top right corner of the screen, then select Delete Profile from the Settings area.
What if Facebook Dating Info Isn't Showing Up For You
One of the more recent entrants to the dating app scene is Facebook Dating. If you're feeling the urge to browse through potential love matches, it's absolutely worth a go. But don't sweat if Facebook Dating isn't popping up for you; there may be a simple fix.
If you can't locate the Facebook Dating tab on your screen, it's either because you don't have the Facebook app installed, or you're below the age of 18. If you're below the age of 18, there isn't much you can do about it. However, if you're at least 18 years old, all you need to do to use Facebook Dating is install the Facebook app.
You'll have to register for Facebook Dating because it's a distinct profile, but after you do so, you ought to be ready to go. However, if you're experiencing trouble, ensure you're running the most recent version of the app. Look for an update in the Settings section of your smartphone.
Inspect your data connection if you're having problems after that. It is often a fault with your Wi-Fi, and other times it's a malfunction within Facebook's servers, in which case you'll have to wait for them to rectify the issues. Make sure your notifications are turned on once it's back up and running so you don't miss any messages.
Still can't seem to locate Facebook Dating? It's possible that you don't have it yet. In the United States, Brazil, Colombia, Canada, Canada, Chile, Colombia, Ecuador, Guyana, Laos, Malaysia, Mexico, Paraguay, Peru, the Philippines, Singapore, Suriname, Thailand, Uruguay, and Vietnam, it is presently accessible. Dating will be accessible internationally by early 2022, according to Facebook. If Facebook Dating isn't for you, there are plenty of other dating applications to choose from.
Facebook Dating Tips
Don't make decisions just on the basis of pictures.
When meeting people online, it's simple to get caught up in the allure of selecting the most beautiful pictures, but it's just as vital to analyze the person's character, features, and hobbies, especially if you're searching for something permanent.
Avoid "shopping" on the internet.
Don't allow too many choices to overwhelm you. Stop searching for potential partners if you've already met someone special in person.
Many eligible people create dating profiles online or on smartphone platforms, but after you find a decent match, it may be time to deactivate your profile. Make sure not to juggle too many people at once.
While it's fine to take things gently and meet more than one prospect at first, especially if your dates are also taking place online, the excitement of "so many profiles, such little time" might backfire.
Avoid being enticed by cheesy pick-up phrases.
On the internet, anyone may promise you the moon and the stars. "I'm hoping to splurge on flowers and candlelight dinners for the woman of my dreams."
Anyone can post anything like this, but few people want to do it for someone they've never met.
Beware of Scams
Scammers may use phoney or compromised accounts to dupe you into handing over money or personal data. If you receive a message that you think to be a hoax, do not respond and report the sender to Facebook. The following are some common warning signs that a scammer is attempting to deceive you:
Wants to stop using Facebook Dating and instead communicate via personal email or instant messaging. To entice you to talk with them, they soon claim to be in love. Plans to visit are made, then something unpleasant occurs, and the plans are cancelled.
Scammers may attempt to persuade you to send money or goods. They may request funds to cover travel expenses, medical emergencies, hotel costs, hospital bills, or visas. Any online love interest that requests the money is most likely a con artist.
Do not meet in a private place 
When meeting someone for the first time, meet in a public area with other people. If the person you're talking to or conversing with insists on meeting you at his or her home, your home, a parking lot, or somewhere private, that should serve as a warning. Insist on meeting in open places to ensure your safety.
Facebook Dating App's Pros and Cons
Pros
The use of Facebook Dating is totally free.
You do not have to sign up for a new app if you already have a Facebook account. You simply sign up and begin searching.
Those who are not familiar with technology but understand social media will find Facebook Dating to be simple to use.
Facebook, Instagram, and Messenger integration.
You may easily create a thorough and personalized profile.
Cons
Scammers, hackers, and underage users exist.
You can't avoid associating it to Facebook and its well-known shortcomings (for obvious reasons).
Using Facebook Dating raises far more privacy concerns than other dating applications.
Facebook Dating is not widely used.
Currently, FB Dating is not desktop compatible.
Most users feel that Facebook dating is a bad idea.
The guide above has shown you how to successfully view your information on Facebook and how to sign up for your own Facebook dating account.