Being a single parent can be tough, especially when it comes to finding time for dating and relationships. They also have to be on the lookout for someone who'll be right for their kid(s) – that alone could make or mar a relationship.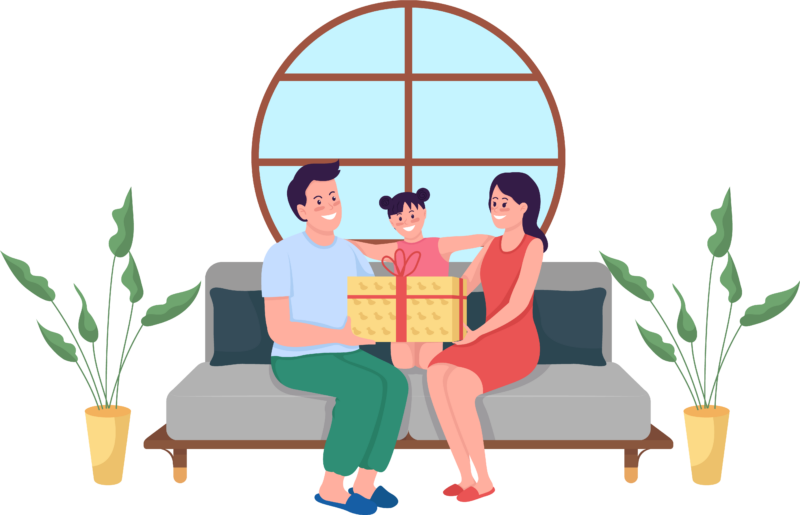 However, with the rise of online dating, there are now plenty of dating websites that cater specifically to single parents.
Here are some of the best dating websites for single parents to consider:
1. Match.com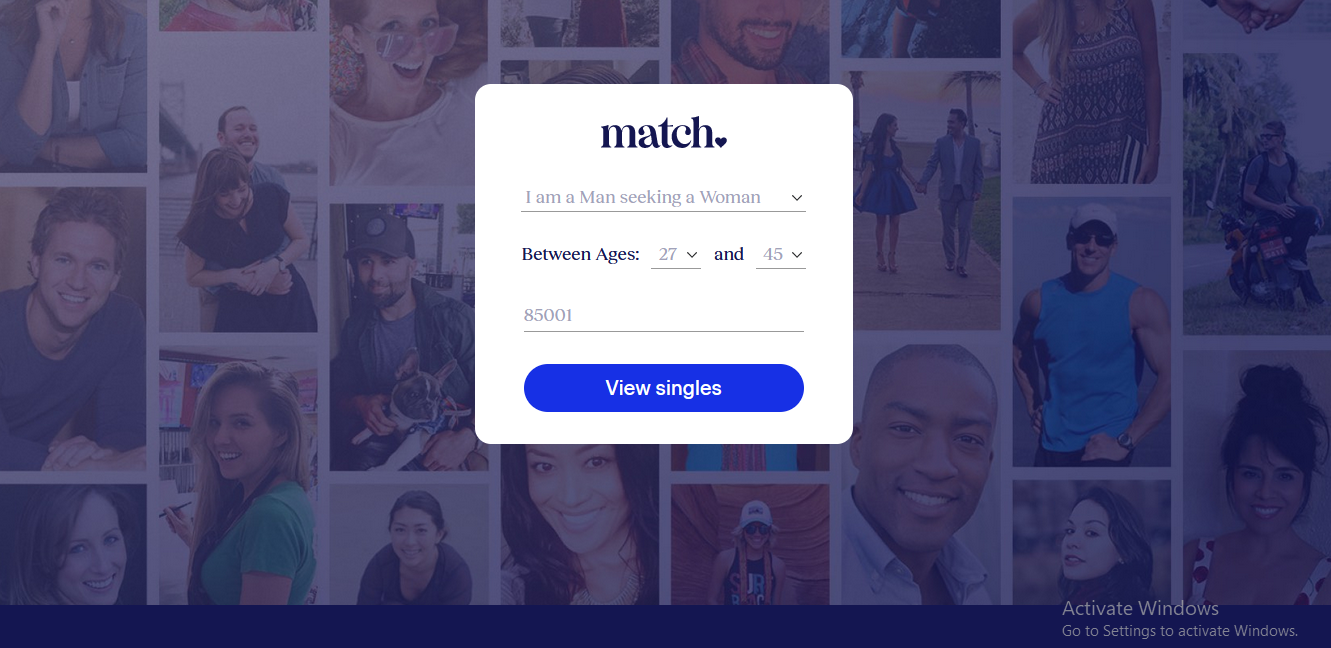 Match.com is an online dating service for people looking for love, fun, sex, marriage, and partnership. Launched in April 1995.
Match.com is the world's longest-running dating site and has facilitated countless first dates, serious relationships, and successful marriages.
Match.com has a matching algorithm that has helped its esteemed dating experts to identify long-term compatibility. Match.com has tools designed to make the dating adventure exciting.
The discover section on the website is equipped with a search filter that sorts by interests, looks, lifestyle and whether you're a single parent.
The platform is available in 50 countries and 15 languages. Match.com has 15 Million users monthly and has a gender ratio of 49% Male, to 51% Female. Match.com is free to try and has a pricing plan that starts at $8.99 / Month.
2. EliteSingles.com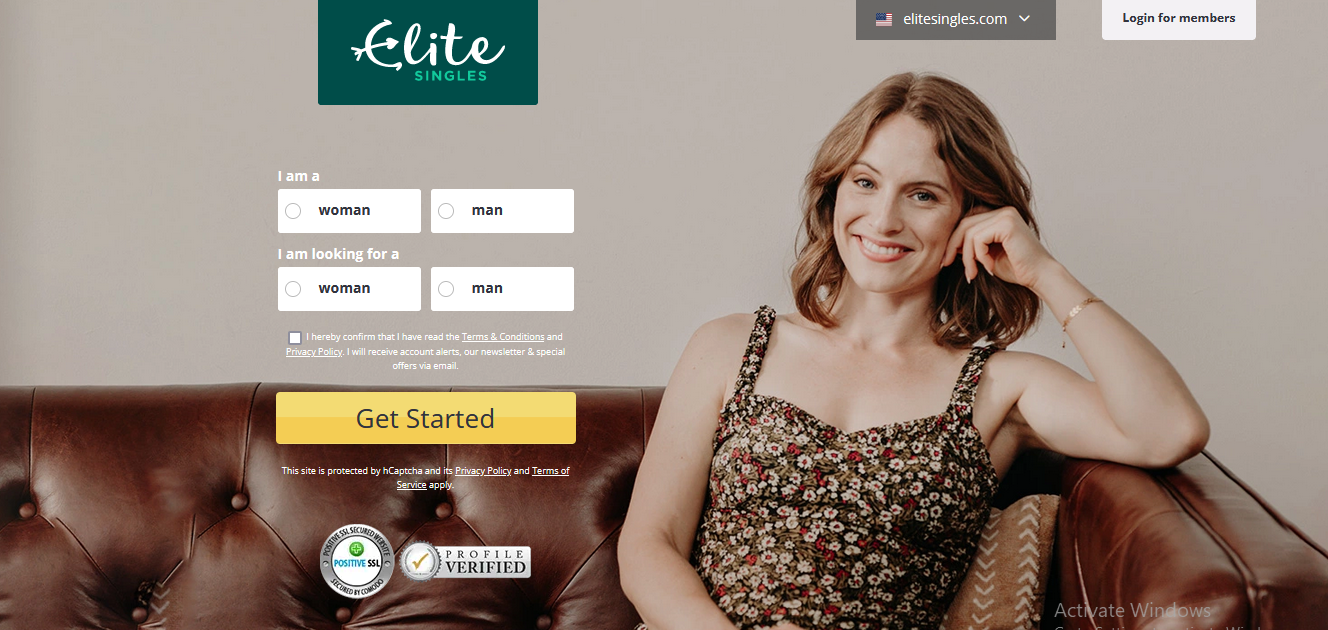 EliteSingles is a dating website that is geared towards professionals, but it also has a large number of single parents using the site. The site offers a personality test, which helps to match you with other members who share your interests and values. EliteSingles also offers a mobile app, making it easy to use on the go.
Available in 25 countries with over 2 million monthly users, EliteSingles has a smart algorithm that identifies true compatibility, it is estimated that over 2,500 find love on EliteSingles monthly.
During registration, users are prompted to complete a detailed personality survey for psychological matching, after which they get a verified badge. There is a balanced gender ratio on EliteSingles.com as members are actively looking for serious relationships.
3. eharmony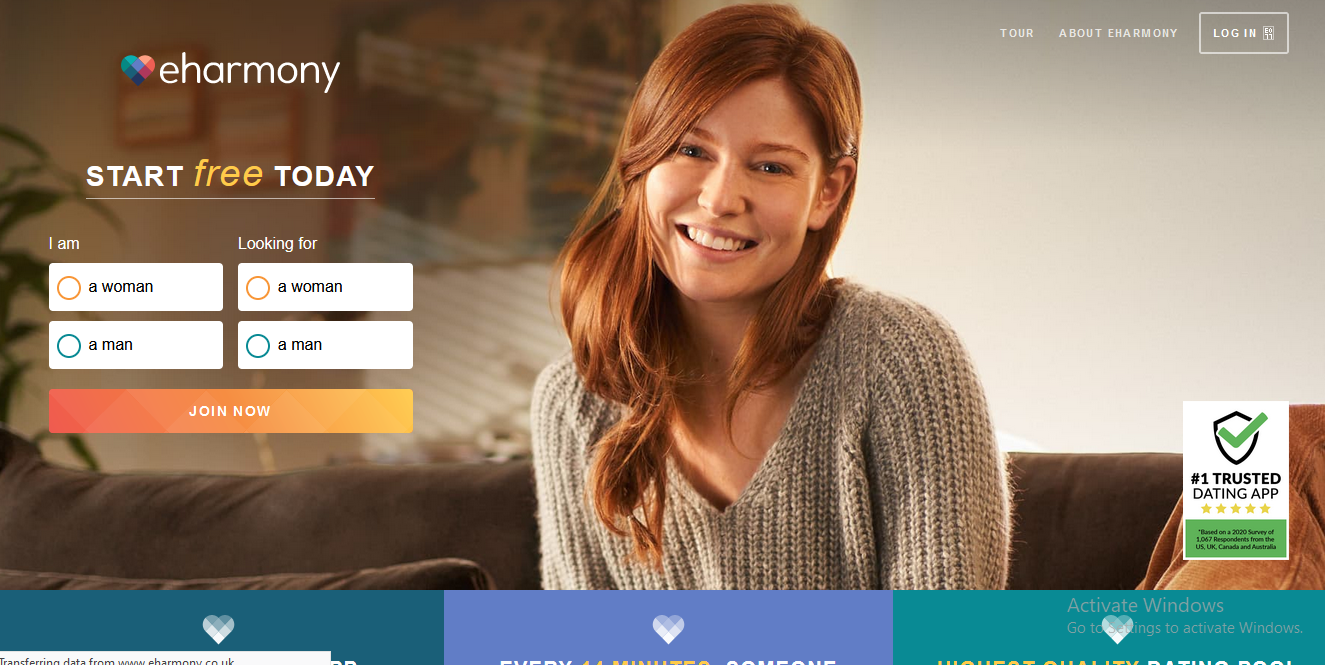 Launched in 2000 by a team of psychologists with a mission to foster relationships that last, eharmony has earned a reputation of being the go-to site for singles who want to find serious dates and long-term relationships. Eharmony takes matchmaking seriously and developed a compatibility matching system that uses advanced technology and scientific approaches to identify areas of compatibility between two individuals by testing their personalities with a compatibility quiz that identifies common interests, lifestyles, and goals. Over 2 million people have found love in eharmony.
When compared to other dating sites, pricing on eharmony is neither too high nor too low. eharmony has a Third-party service known as "RelyID" that verifies if a member is real or fake.
4. Zoosk

Zoosk is an app-based dating site that helps users quickly create an account with their social media accounts. Zoosk is regarded as a socially savvy dating site because of its behavioral matchmaking system that constantly customizes dating and matchmaking experience for its users.
With over 40 million singles in 80 countries on the network, it has a diverse membership base and offers members many ways to communicate and express interest in their ideal partner. Zoosk has three premium membership packages that give users full access to the dating site, including; sending messages, photo verification, sending virtual gifts, and seeing who viewed your profile.
5. Christian Mingle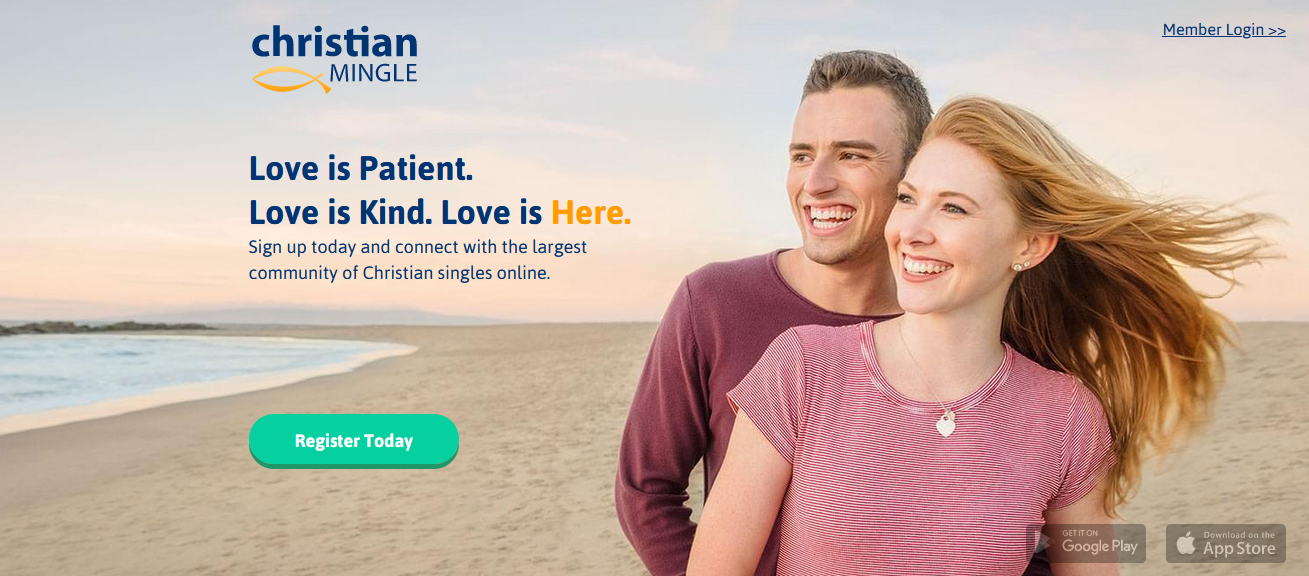 ChristianMingle is a popular Christian dating site for singles interested in God-centered relationships. Christian Mingle has the highest percentage of Christian members of any dating site or app in the world with over 3.5 Million monthly users around the world and a gender ratio of 44% male to 56% female. When compared to similar dating sites, ChristianMingle's pricing falls within the average range and It's affordable enough for people of all religions and backgrounds with intentions of meeting a good Christian man or a good Christian woman. Christian Mingle is available as an app on Google Play and the App Store
6. BlackPeopleMeet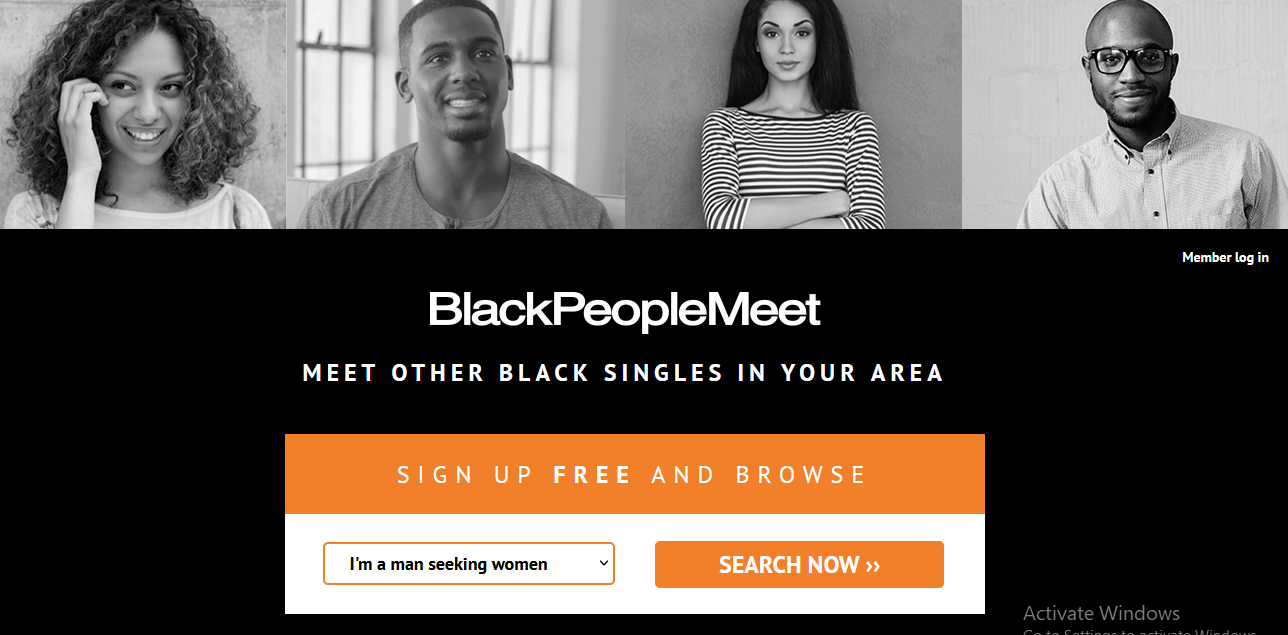 BlackPeopleMeet is the largest dating network for black singles that caters to a demographic that is usually ignored in other mainstream dating websites.
BlackPeopleMeet was launched by People Media, a Texas-based company in 2002 and is open to all races. The niche membership on BlackPeopleMeet has a lot to offer African-Americans looking for friends, casual dates, long-term relationships, and marriage.
BlackPeopleMeet surrounds Black single moms or single dads with date prospects who look like them and connect based on shared perspectives and values. Creating an account on BlackPeopleMeet takes less than two minutes. The gender split on BlackPeopleMeet is relatively even overall with 47% male and 53% female.
7. OkCupid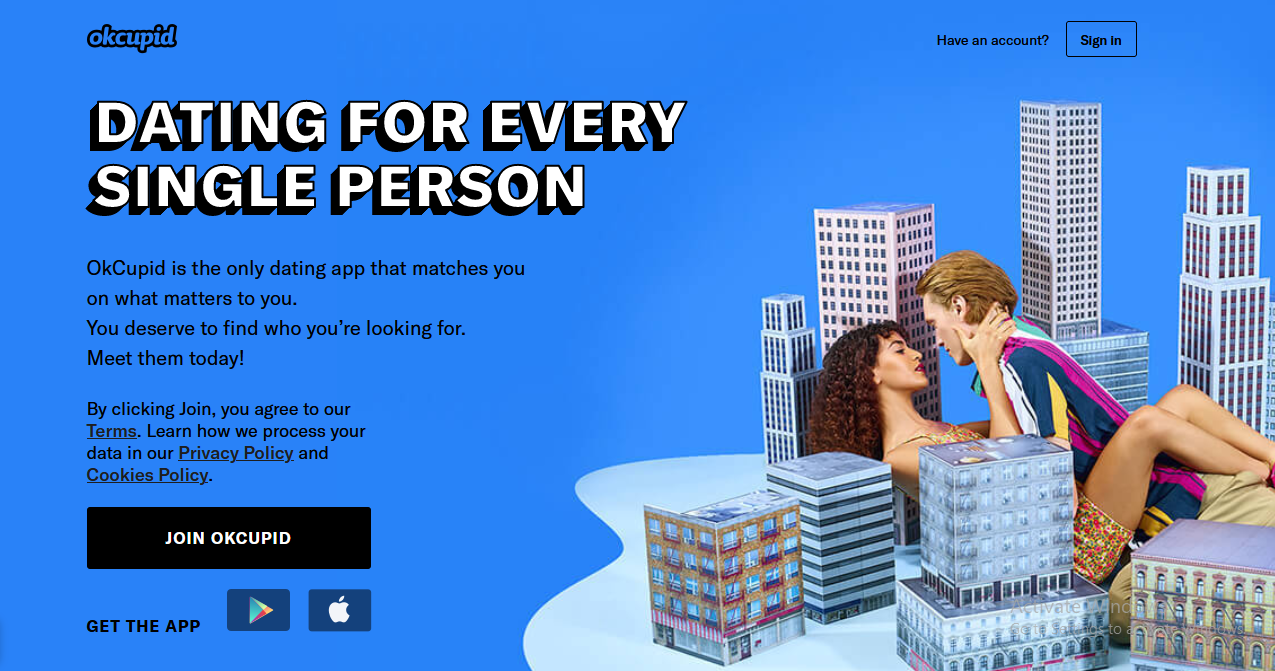 OkCupid is a free dating site founded In 2004 to be a fool-proof formula for love for people looking for short-term dating, long-term dating, hookups, and new friends. Users on OkCupid enjoy unlimited communication with everyone. It has over 50 million users worldwide. The majority of users come from the United States. Finding people on OkCupid with mutual interests and compatibility is easy. The user activity on OkCupid is high, as most users fall in between the age range of 25-34. Account creation is a little bit longer and the registration process takes between 5-10 minutes to be completed after which users can import pictures straight from Facebook or Instagram and start making connections.
8. Plenty of Fish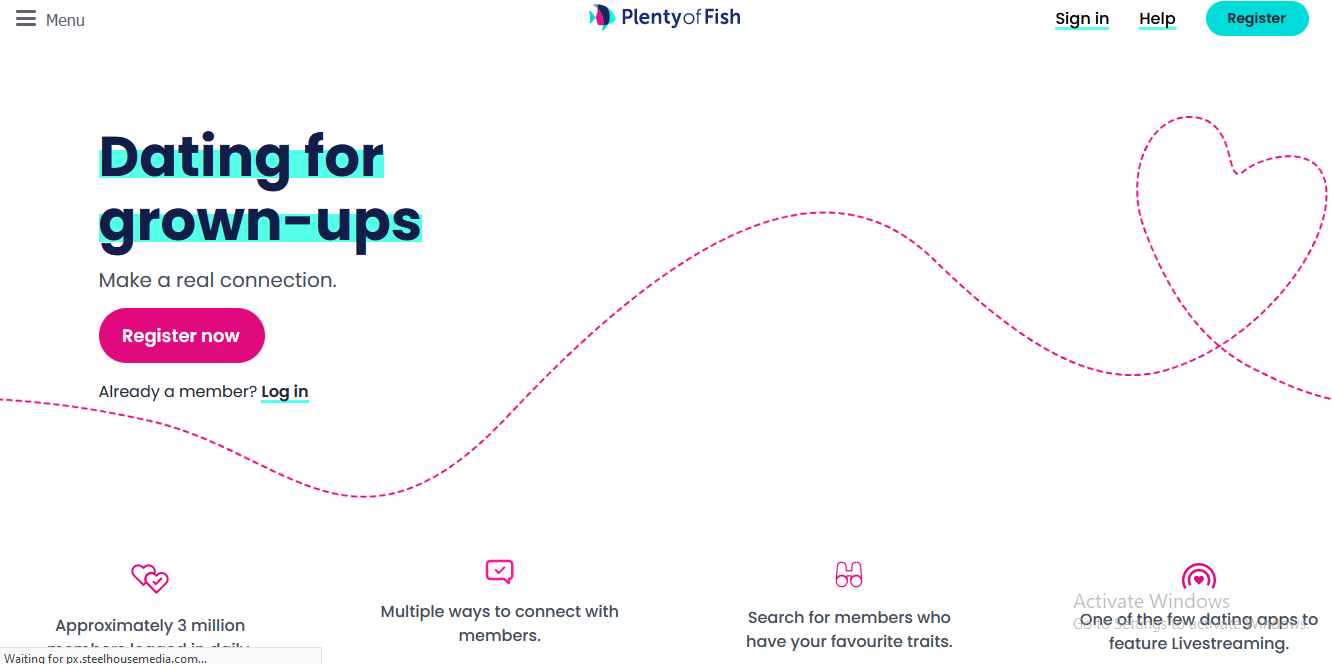 Plenty of Fish is a totally free, solid, and straightforward online dating app for singles looking to find love. It has over 120 million registered users globally. Users are required to answer at least 20 questions while creating an account and uses an anti-robot verification process to keep bots out from the site. Users do not need to link other social media accounts before registration. Sign-up is free. Plenty of fish is regarded as a hybrid dating and matchmaking service that combines all the features found in other dating sites and apps. It has security measures put in place that ensure inappropriate content such as spam links, messages, abusive language, solicitations, and pornographic images are blocked.
9. Bumble
Bumble is a feminist dating app that puts singles on equal footing and is open to all singles looking for love. Since its launch in 2014, has sought to turn gender stereotype on its head by putting women in charge of who they want to connect with.
Bumble has impressive numbers; It has about 20 million users monthly, more than 3,000,000 visits from the US monthly, over 6,300,000 worldwide visits monthly, and an even gender split. Bumble's user-friendly interface makes account creation easy to accomplish and offers users an option to register with either a Facebook account or mobile number.
10. Tinder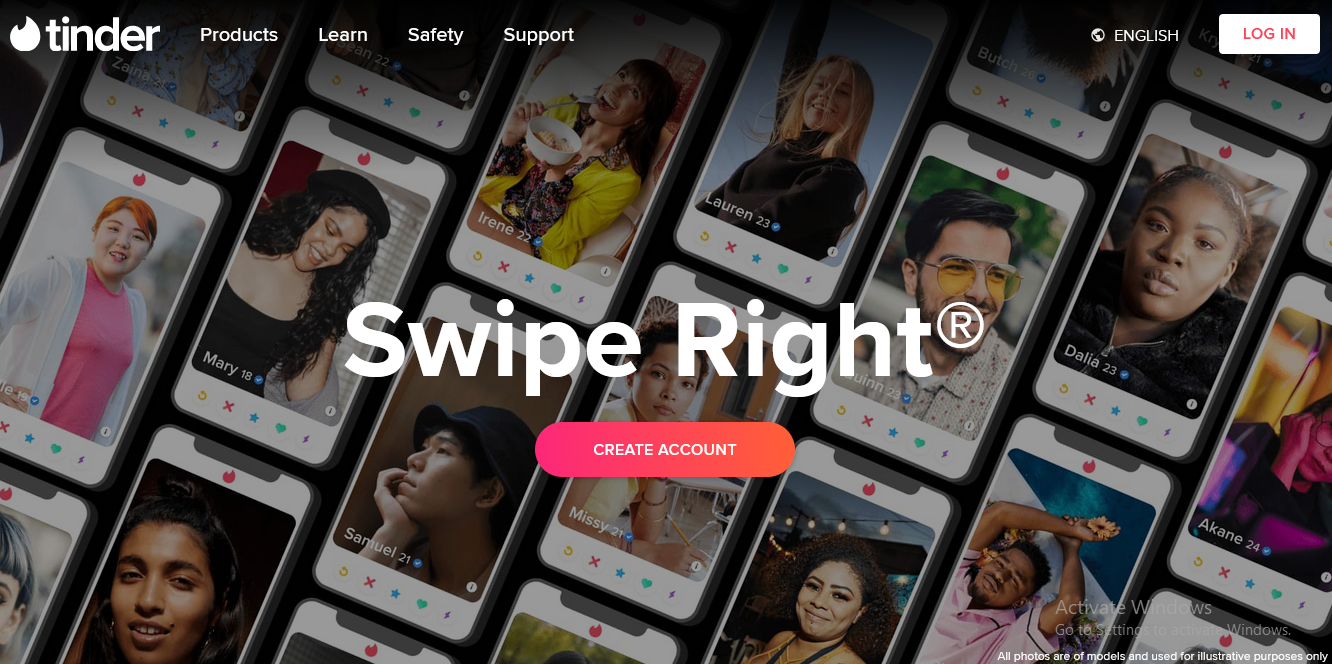 Tinder is one of the biggest dating apps in the world today. With millions of members all around the world, it is a great place to flirt and has created over 30 billion matches so far, and it's not slowing down.
With over 50 Million users monthly, it is a low-risk, low-pressure dating environment where users are not required to pay anything to communicate with profiles that match their preferences. Tinder has a huge membership base and increases the chances for a single parent to get matched. Tinder has a balanced gender ratio and when compared to other sites, it connects more people a lot faster.
11. SilverSingles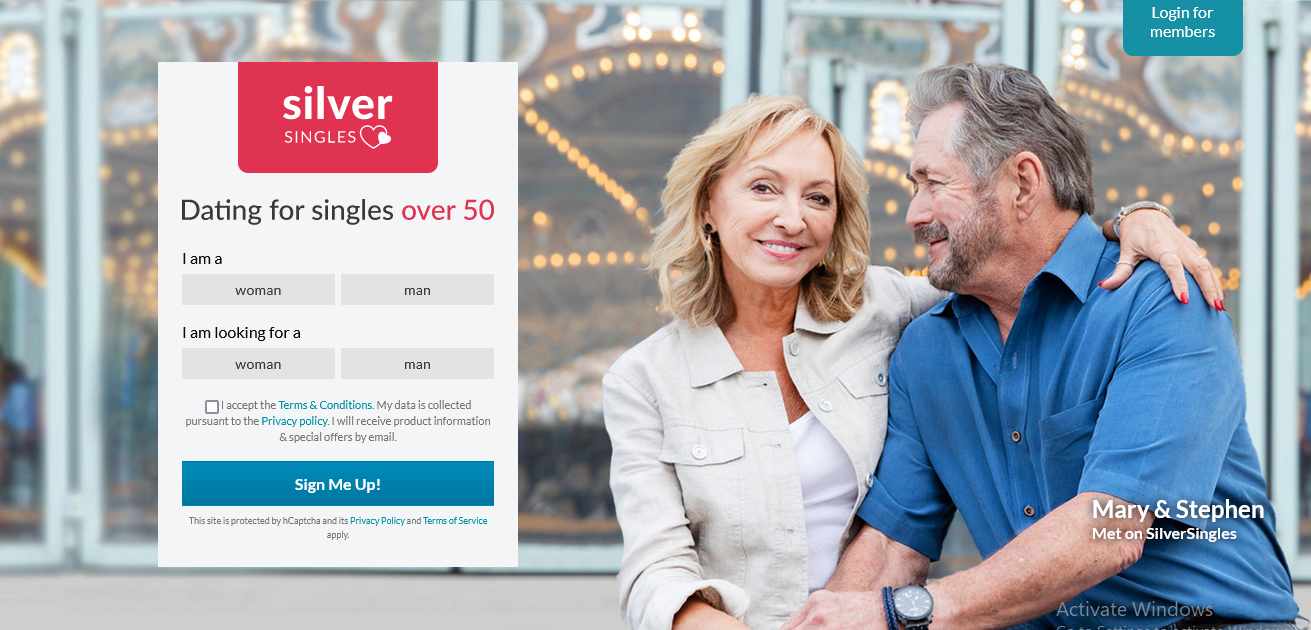 SilverSingles is a matchmaking site for singles parents over the age of 50. It has about 800,000 users monthly, the user interface is equipped with features that are easy to understand and is an ideal place for a single mother or single father who has never joined a dating site before. SilverSingles has a secure signup process that ensures that new members portray themselves accurately to gain access to the platform. On completion of registration, users are subjected to an in-depth personality test of more than 100 questions to optimize the matchmaking process and ensure that users would be matched with people who are most compatible with them. This personality test consists of questions about the traits, character, personality, outlook, and habits of an individual.
12. OurTime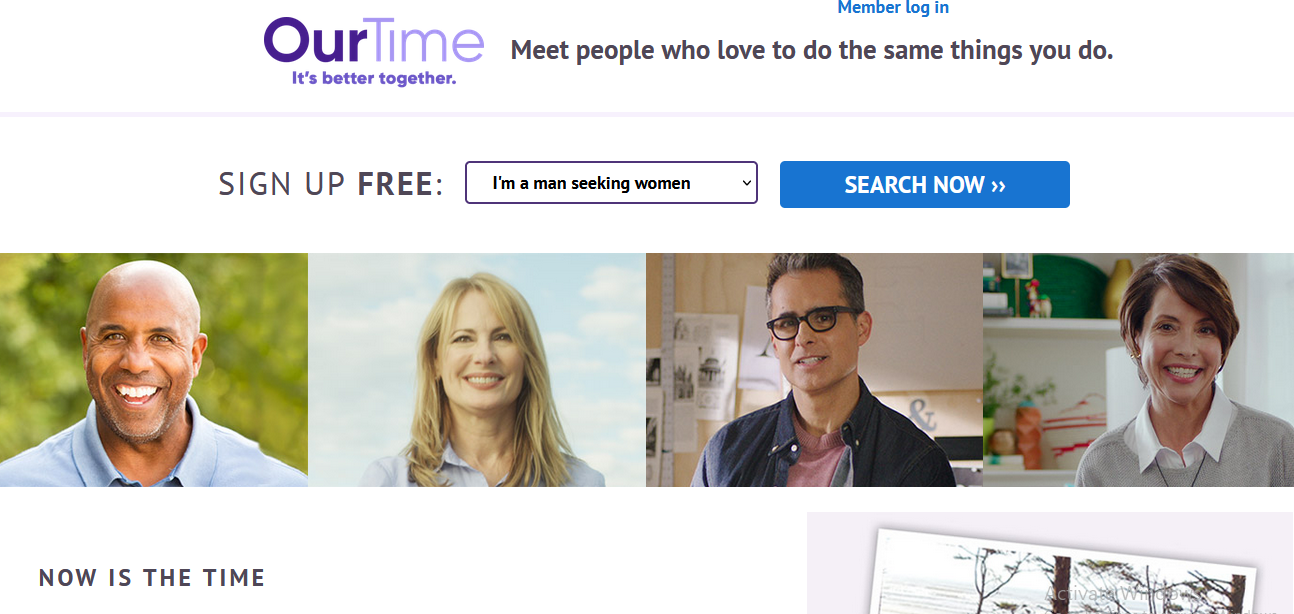 OurTime is a dating site for senior singles over 50. OurTime is ideal for single parents because it encourages single parents to disclose their marital status, the number of children they have, and if those children live at home. OurTime is a trustworthy dating platform with an average of 600,000 monthly users, a gender ratio of 48% male to 52% female, free match recommendations and conversation starters. OurTime uses a location-based matching algorithm to find nearby matches for users.
This platform offers users a lot of fun and diverse contacting features to facilitate friendships and relationships for senior singles looking for friendship or companionship. It is also open to straight, gay, and lesbian singles over 50.
13. LoveMe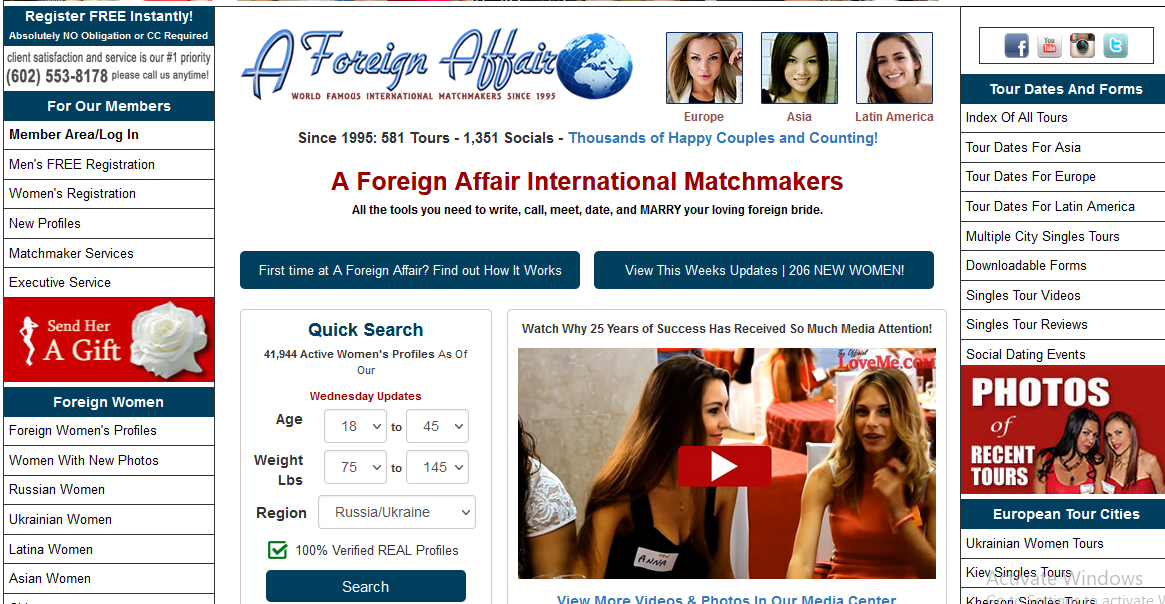 LoveMe is an international dating agency that connects interracial singles from all over the world. It offers personalized matchmaking available to people looking for serious relationships and deep commitment.
For a single parent, LoveMe gives you an opportunity to find love from thousands of people all around the world looking for an ideal partner. Love Me is also ideal for a single parent looking for a serious relationship because unlike most dating platforms, Love Me doesn't accept persons looking for erotic adventures and casual encounters.
In order to register on Love Me, users need to fill out a personality test after which they can see the list of new members, there are more single females on Love Me and they are mostly from Eastern Europe, Latin Americas, and Asia. Pricing for men starts at 29.95 USD / Month but is completely free for women.
14. Coffee Meets Bagel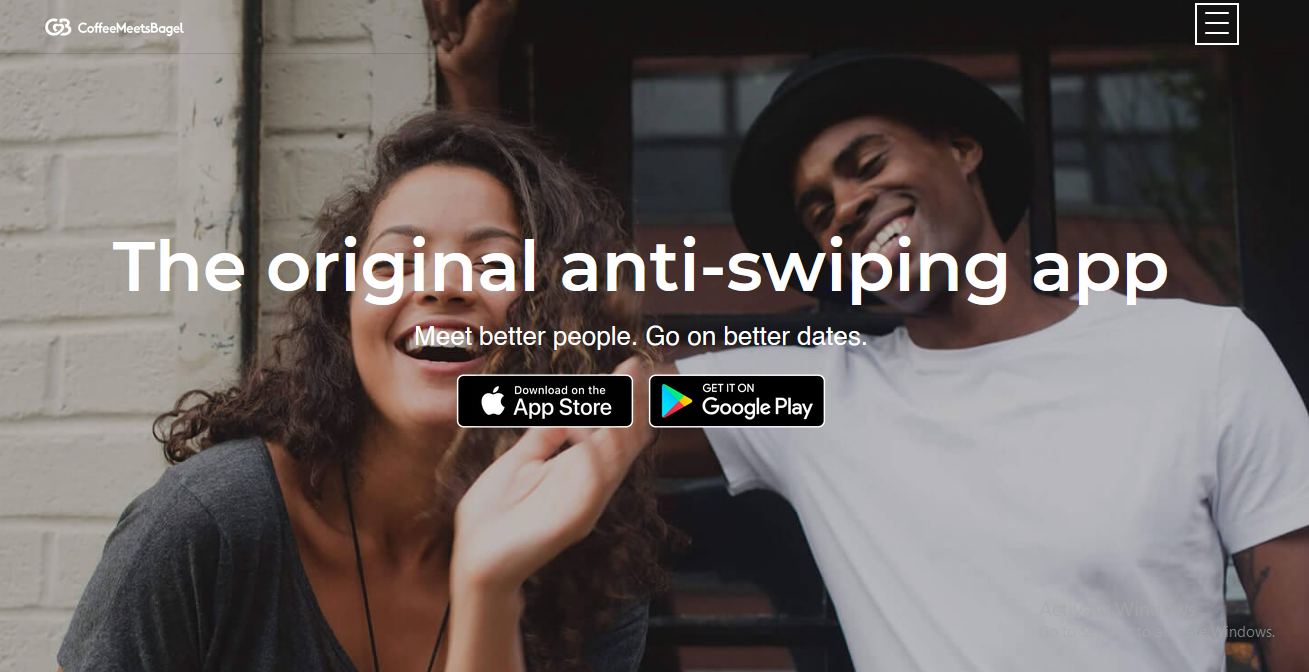 Coffee Meets Bagel is an app-only dating platform that has a friend-to-friend matching system. Profiles on Coffee Meets Bagel are not searchable and offer a private and low-key dating experience. Users have limited control over who they meet due to the limited number of daily matches.
To create an account, Coffee Meets Bagel requires users to register with their Facebook accounts, then use their preferences to generate casual connections. Coffee Meets Bagel has an estimated 11,000,000 members from the USA, a gender ratio of 60% male to 40% female, and has achieved about 25 million introductions and 120 marriages or engagements in the US so far. Coffee Meets Bagel does not have a desktop or mobile website and is only available in Apple and Google Stores.
15. It'sJustLunch.com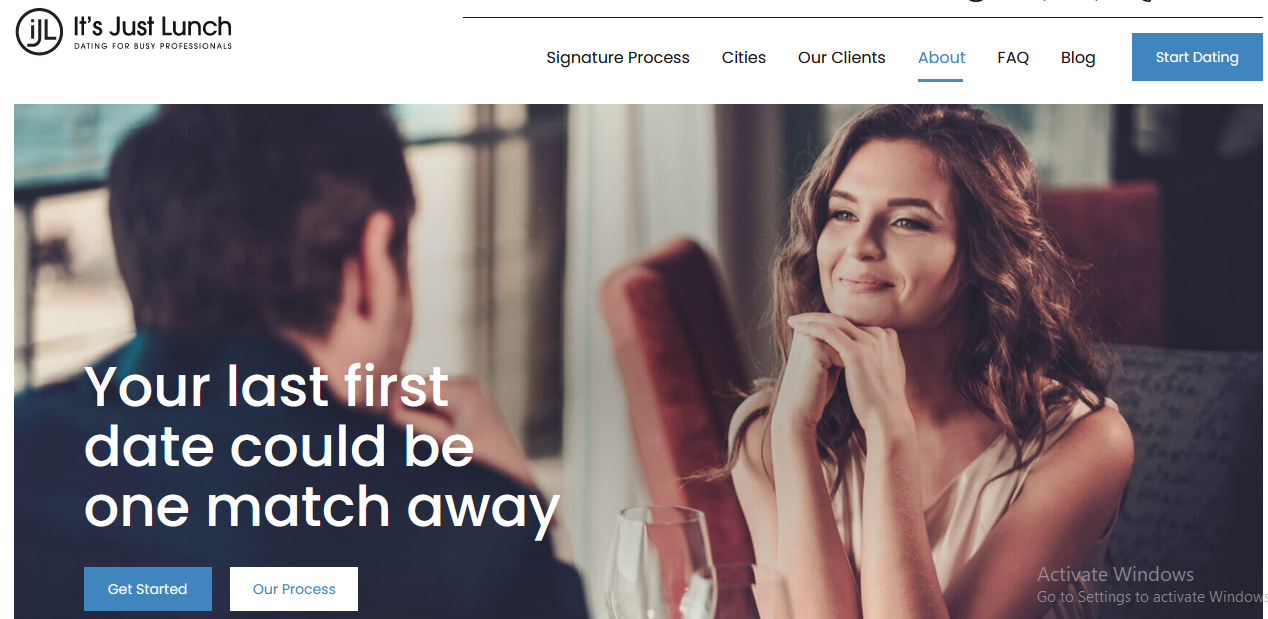 It's Just Lunch is a matchmaking and dating service that offers a whole dating experience to single parents searching for serious relationships and deep commitments. It's Just Lunch is available only in the USA, Canada, UK, Ireland, and Australia. If you are comfortable with spending a high sum of money to find love, It's Just Lunch. is for you. Services at 1,000 USD and ensures that users get quality matches.
There are absolutely no fake profiles on the service and with Its Just Lunch, there are certified matchmakers who take care of the whole dating process. During registration, users are required to undergo a phone call interview in order to help set them up with an ideal partner.
16. Single Parent Meet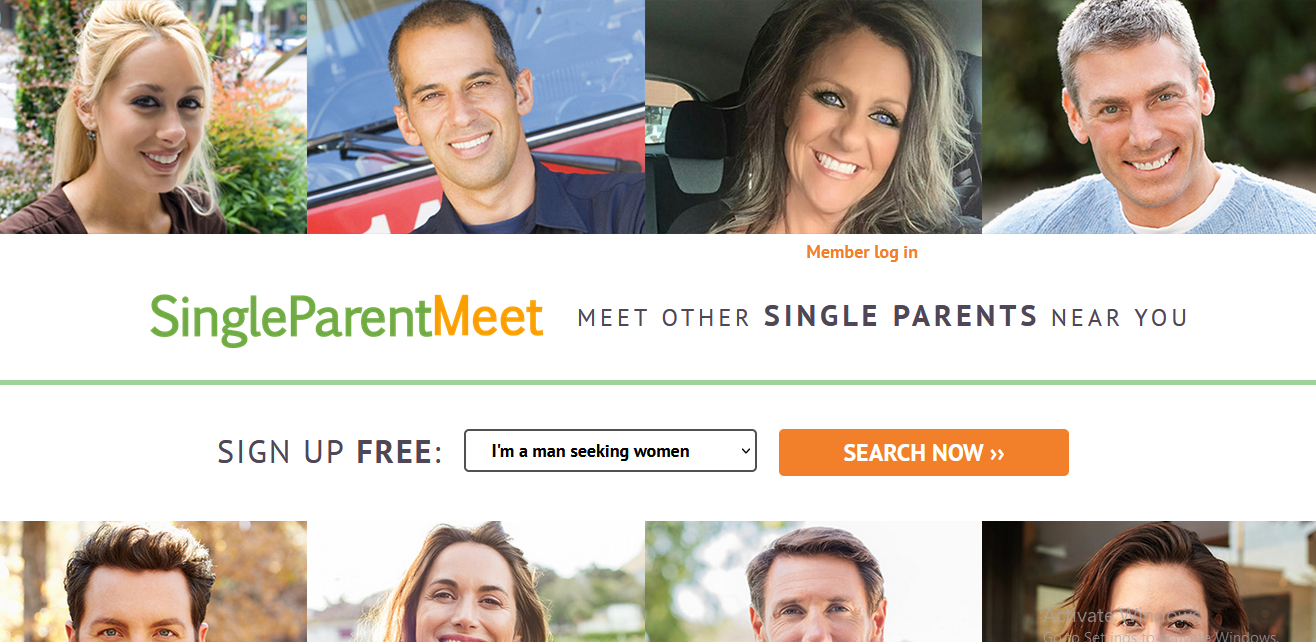 SingleParentMeet is one of the largest dating websites for single parents, with over 50,000 active members. The site offers a variety of features, including the ability to create a profile, search for other single parents, and send and receive messages.
Signing up on single parent meet is hassle-free, all that is required of users is an email address, a username, and a password. They are not required to provide additional information in order to complete the sign-up process. New users are also required to write a little essay about their journey in life.
17. Local Single Moms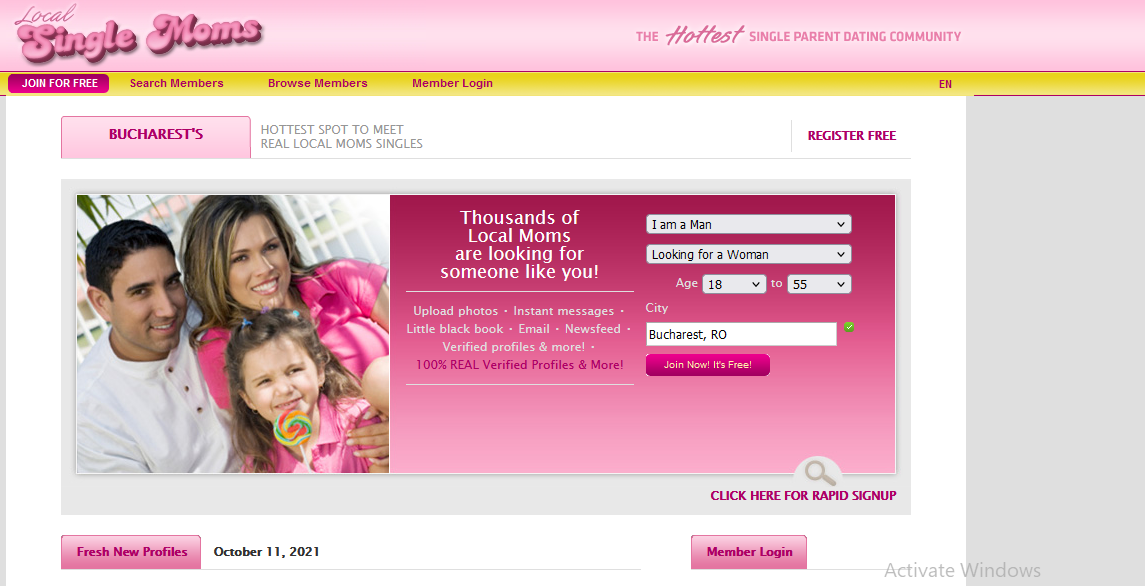 Local Single Moms is an international dating agency that helps Single Moms find romantic dates closer to their location.
The platform uses your location to help you find men who're looking for women within your locale.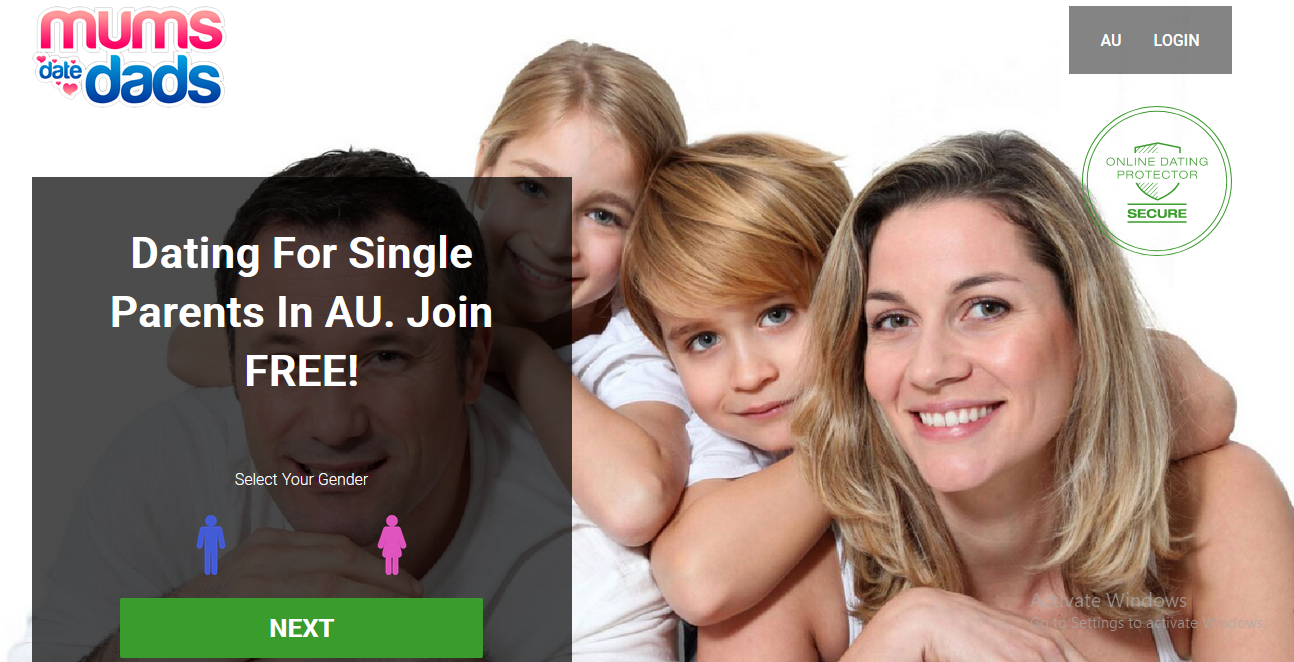 Mums Date Dads is a well-established dating website devoted to helping single parents find other single parents looking to meet their ideal partner. So if you're divorced, widowed or just a single parent looking to find love, Mums Date Dads will help you find other people looking for serious relationships and deep commitments. Mums Date Dads was founded in 2009 and also caters to the needs of straight single parents.
Registration on the site is relatively easy and requires a user to verify their email address before they can log in and start using the site's features. To promote a safe and healthy environment for its community members, Mums Date Dads uses email verification, image moderation, and user reports to keep scammers at bay.
Mums Date Dads also offers a premium membership that starts at $45.92 per month.
19. Mingle2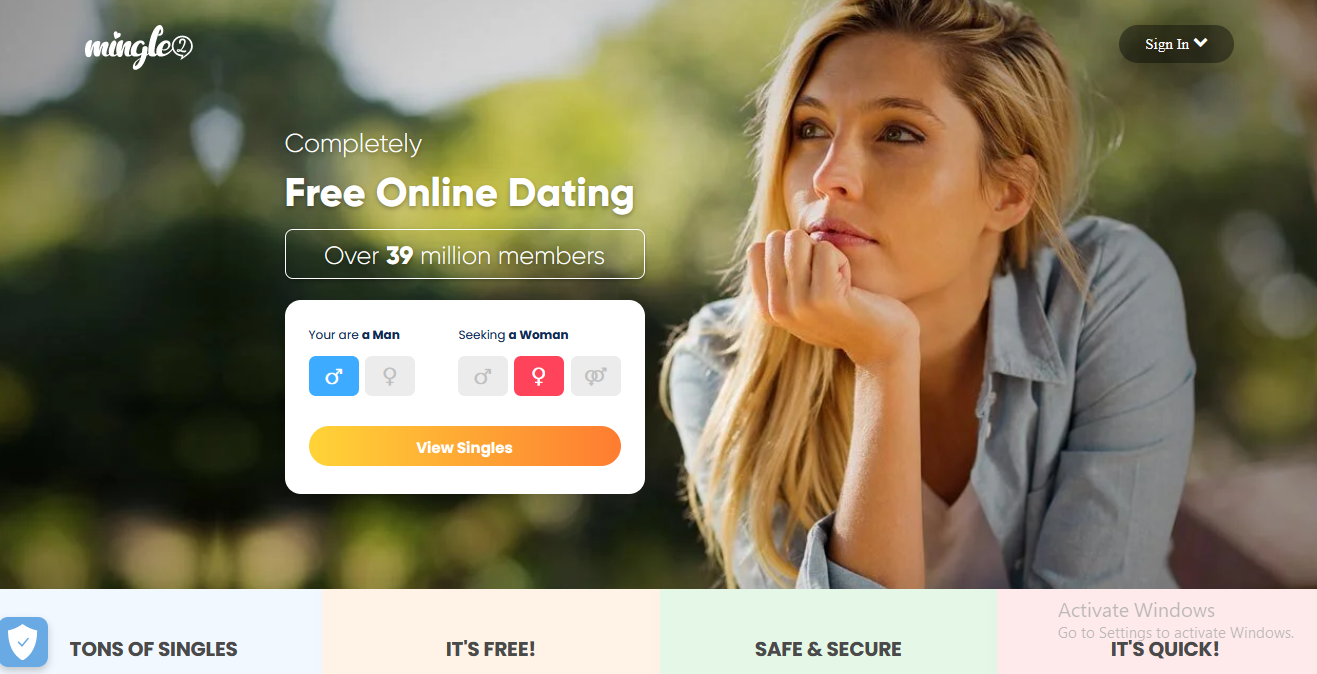 Previously known as JustSayHi, Mingle2 is a completely free dating site developed in 2008. With an approximated 12 million worldwide users and over 3 million site visitors daily, Mingle2 is an ideal place for a single parent that is looking for serious relationships and deep commitments.
Mingle2 is open to divorced and separated singles who need help in finding love again. Registration on Mingle2 is easy and can be done through an email address or a Facebook account. On signup, match suggestions are automatically shown on a user's dashboard. The user interface has a simple design that makes it easier for people to grow accustomed to it in no time irrespective of age. The member forums are on Mingle2 are very active, with over six million messages to date and sending messages to other users is free for everyone.
20. Dating For Parents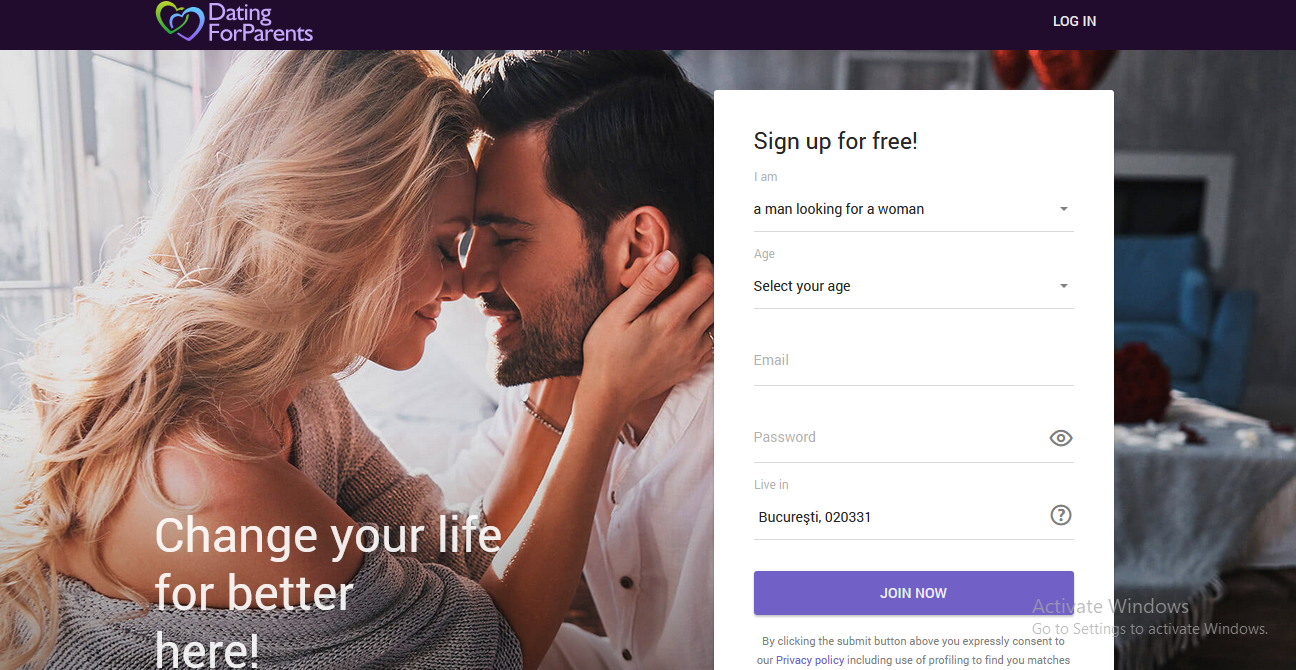 Dating For Parents is a dating site that is exclusively designed for single parents. Dating For Parents was developed to cater to the needs of single parents who are looking to go out on dates and also to provide a safe space where they can all feel comfortable expressing their intentions of finding true love.
Most members on Dating For Parents are from the US, UK, and Canada. The registration process on the platform is not so strict, although email verification is required.
Dating For Parents has a simple and classic interface that shares a lot of similarities with other dating sites like SnabbFlirt, WantUBad, and Flirt.
Registration is open to anyone willing to join and offers flexible premium membership packages for a fair price.
Tips for online dating as a single parent
Use a trusted website or app.
The first and arguably most essential step is to find a credible website or app for your needs.
There are possibly hundreds of dating websites and applications available. As a single parent, it's easy to feel pressured into signing up for a free service because of your limited financial resources. While some free dating services can produce wonderful results, dating is similar to so many other aspects of life in that you get what you pay for. Anyone can sign up for a free site and say or do anything. Because they don't want to waste their money, those who invest a small amount of money are more inclined to be honest and forthright.
Not all paid sites are trustworthy.
Match and eHarmony are two well-known premium sites with excellent results. If you're looking for a free dating site for single moms, Bumble is a nice option (you get to initiate the first contact), and OkCupid can be a fantastic option if you're clear on what you want and use your discretion.
Embrace your anxiety or fear 
When it comes to dating again, we frequently experience anxiety or fear. Both sentiments can be more overwhelming if we've been in a relationship for a long period and this is our first time dating as a single parent.
Accept your emotions. They're intuitive and make perfect sense. You're beginning over, and because of your children, there's a lot more on the line this time. Anxiety and fear are signs that you are aware of the gravity of the situation.
Accept them and keep moving forward despite them.
Create an account on a dating website and put yourself out there. After a few dates, you'll likely notice that both feelings subside and you're left with merely the typical first date nervousness.
Enjoy your online dating experience.
Single parents might benefit from online dating in a variety of ways. But the most important thing is that you enjoy yourself while doing it. Dating is supposed to be a pleasurable experience. You should have a good time. Is it making you happy? If not, take a step back and think about what's going on.
Flirt with and interact with the people that intrigue you. Allow yourself to be surprised by the possibilities. Who knows who you'll meet if you keep an open mind, an open heart, and a fantastic profile?
DON'T DO YOUR ONLINE DATING ON THE FAMILY COMPUTER:
Bear in mind that if your kids are grown enough to operate a pc, they are also matured enough to visit your adult dating service, study your profile, peruse your emails, and have direct access to your adult dating arena.
Secure your account access with a password at all times. However, keep in mind that your computer's caches can effortlessly guide your child to the last website you visited.
What if one of your dating sites started IMing about the meeting the other night when your child was writing their term paper?
Would they engage in a conversation pretending to be you? Will they talk to you about it?
Or would they keep the information to themselves and simply stare at you differently?
Online dating privacy is your responsibility.
Keep first dates simple and easy to get to.
The first date is similar to a job screening. You need to check if this person matches your expectations, if you have a good vibe with them, and if you wish to go on a second date with them. So keep things simple and don't make an effort to go on them.
Going for a cup of coffee is something I recommend. Choose a Bakery or Café (or a small shop) close to your house or workplace as your first date location. As a result, you're free from having to plan your route. You can also provide yourself with a clean escape if things aren't going well by confining it to a mug of coffee.
And what if everything goes well? Please, have another mug!
Another thing to think about is setting up first dates over your lunch break. This provides you with a set, non-negotiable timing for the date and doesn't pull you away from the children so that you won't feel guilty about it. Choose a location close to your workplace and have a wonderful time.
Matching a Partner Who Wants Children
You've stated that you have children, but do they want children as well? There are lots of men and women out there who genuinely want to go into relationships with someone with children; they are not really the enigmatic rainbows you imagine them to be. Breathe deeply and remember that they are nearby.
What Kind of Personality Do They Have?
This is such an important issue to concentrate on. It's critical to choose the right online dating fit for your family. You must ensure that they are primarily good people who will serve as a positive model for your children.
Do you need somebody who can play soccer in the garden with your son and throw goofy pool parties with you and your children at any time?
Would you like somebody with a strict moral code to guide and advise your kids when life throws them a curveball?
Do you need someone who will (in fact) change their mind?
For some, the last one appears to be the most difficult to transcend.
That's all.
Hope you like this article. Don't forget like, share and comment!
Read Also: