Finding love can be tiresome for many people. It requires intentional effort and commitment, which is too much to ask for many people.
Matchmaking is the process of connecting two individuals for a romantic relationship or marriage. Matchmaker websites have become a popular way for people to find their perfect match, and there are now many platforms to choose from.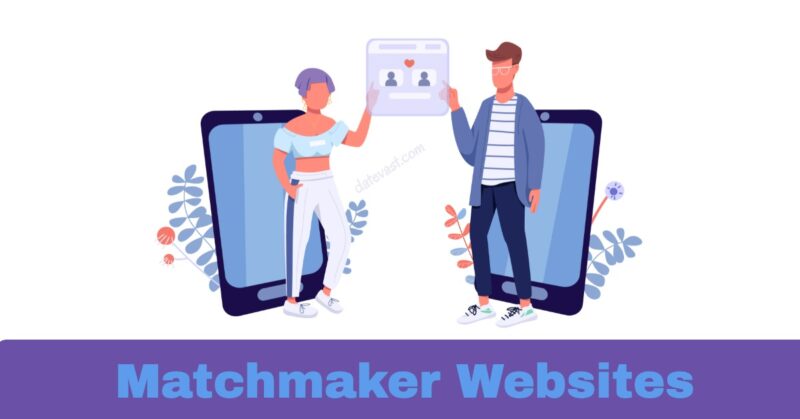 No matter how accomplished you are, if you are genuinely invested in finding your perfect match, in this article, we'll be discussing 20 matchmaker websites that can help you find love.
1. Match Me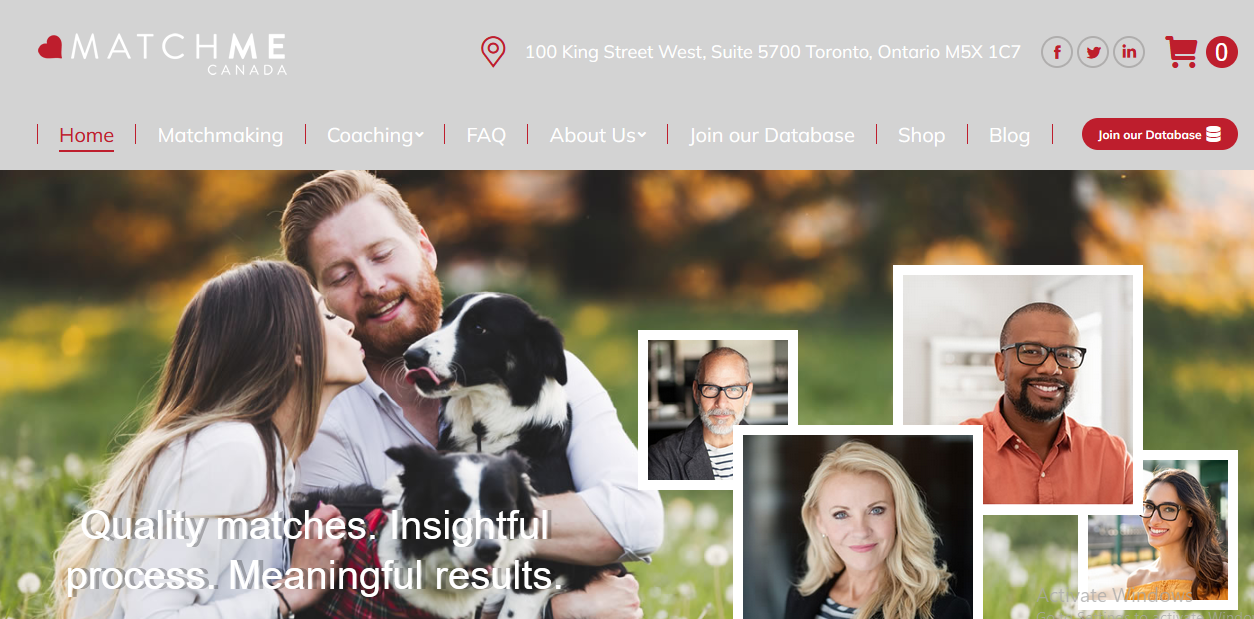 Match Me is a Canadian matchmaking agency that makes finding an ideal date a lot easier. It caters to the needs of men and women who are quite busy with their careers leaving them with little or no room for going on dates.
This matchmaking service has been running for has been for over 12 years and has helped hundreds of clients make better love choices for themselves.
Match Me works closely with their clients and expects them to keep an open mind, be open with communication, be available for matches, keep their expectations in check, and trust in the process.
If hundreds of singles can find long-lasting and meaningful relationships through Match Me, you too can.
Website: https://matchmecanada.ca/
2. Serious Matchmaking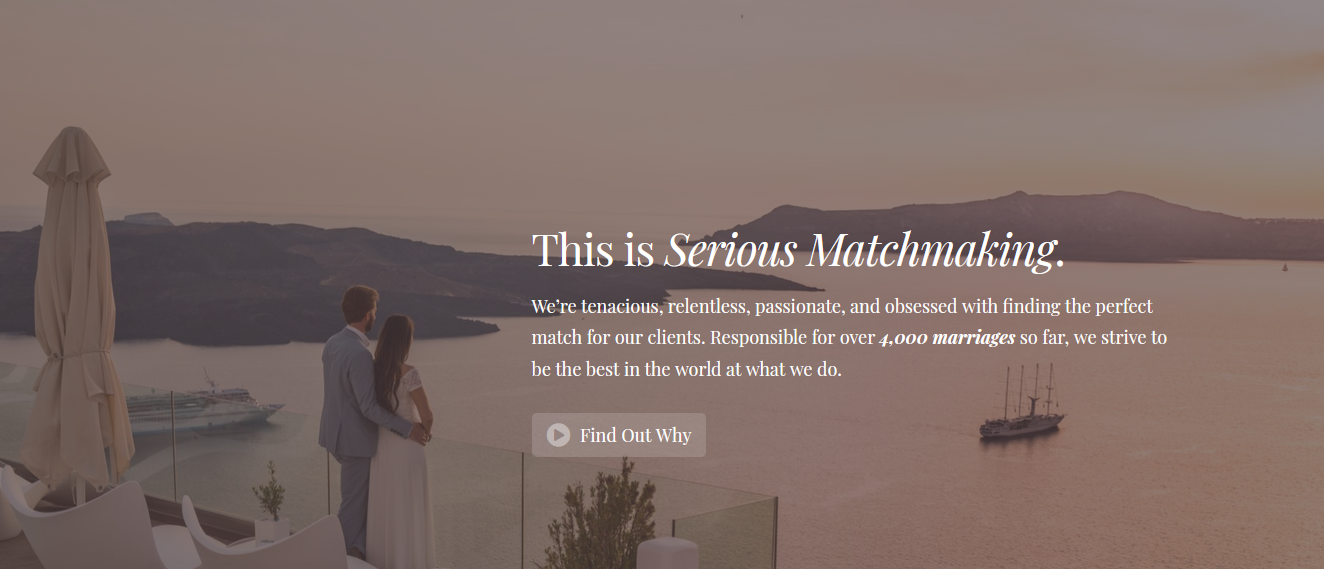 Serious Matchmaking, also known as Janis and Carly Spindel serious matchmaking, is a New-York based match-making service with affiliated locations in over 25 cities across the US and Canada.
This matchmaking caters to well-educated, upscale, successful professional single men and women and for over 18 years, this matchmaking service has helped connect right-minded singles from all works of life.
One of the key ingredients of the success that this service has enjoyed over the years is the relentless approach adopted by the mother-daughter matchmaker combo to achieve the results they're looking for.
Serious Matchmaking is recognized by the press for its success rate and is very selective with whom it chooses to work with.
Website: https://janisspindelmatchmaker.com/
3. Kelleher International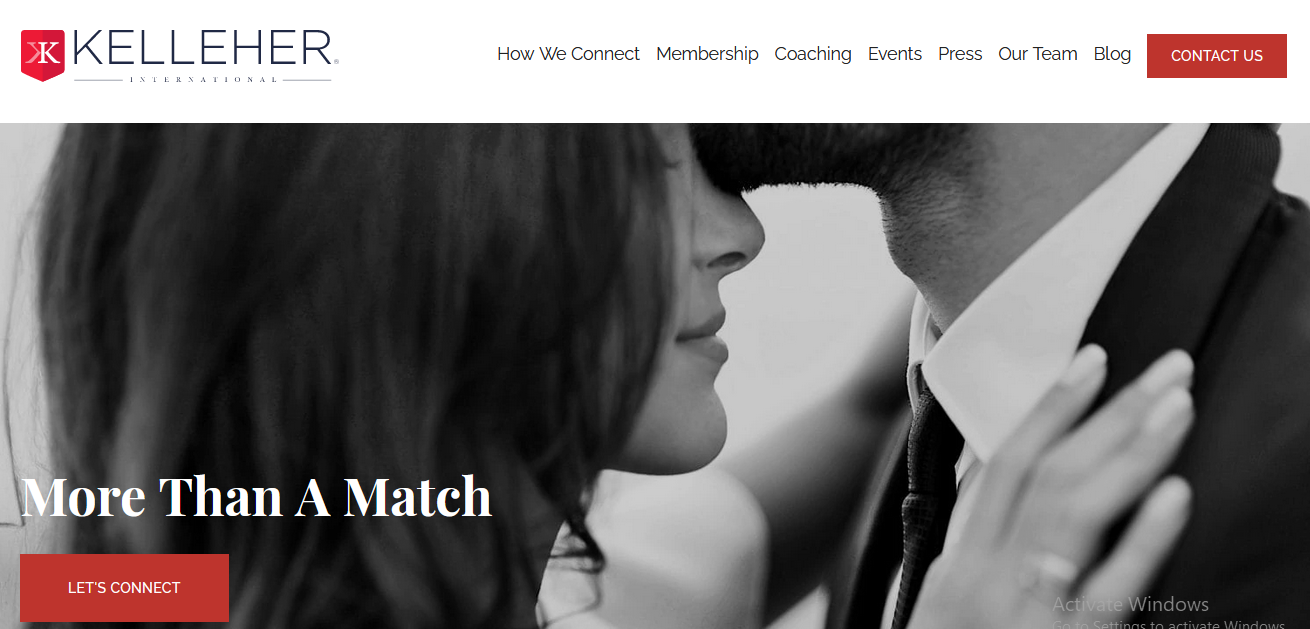 Kelleher International is an elite matchmaking service that saves you the stress of scouring through potential matches in a bid to find someone that stands out.
It was started by Jill Kelleher, the company operates as a traditional matchmaker and combines One on One Coaching and Private Supper Parties, to go give clients an experience of a Lifetime.
From consultation to a first date, the Kelleher team does all the hard work to come up with the perfect match for you.
Kelleher International is found in some of the biggest cities in the United States, is known to have an 85% success rate, is super expensive, and is easy to use.
Website: https://kelleher-international.com/
4. Selective Search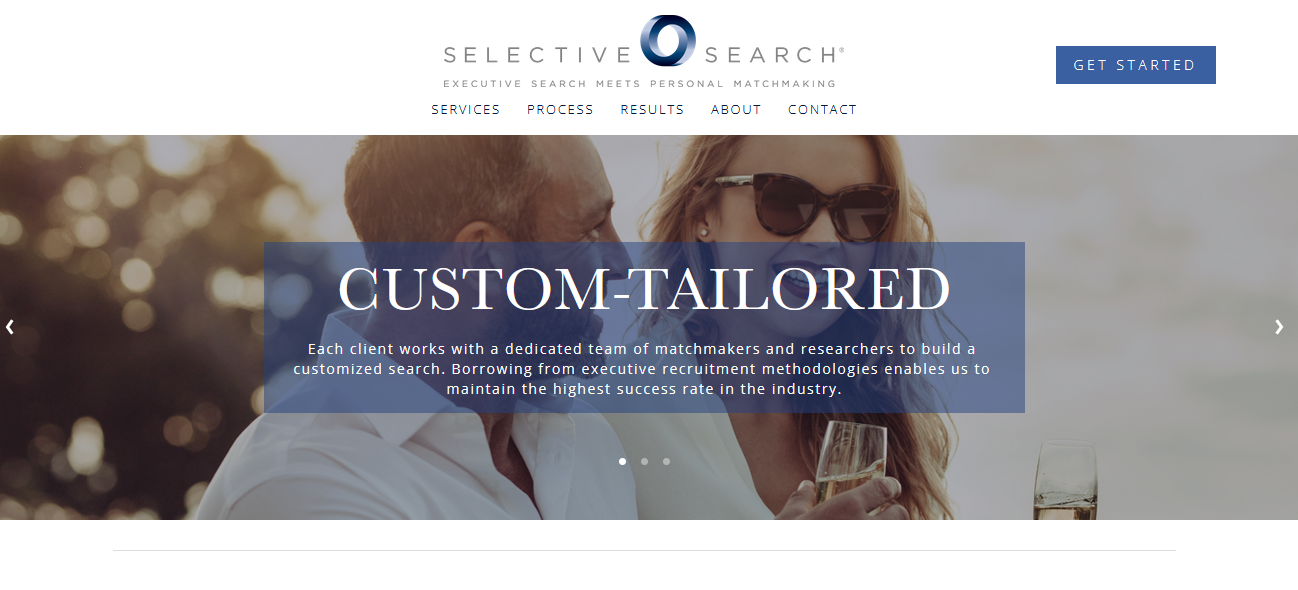 Founded by Barbie Adler, Selective Search is a matchmaking service headquartered in Chicago with a network of affiliated matchmakers in major cities like New York City, Boston, Los Angeles, Washington DC, Miami and Houston.
Selective Search works with a team of dedicated matchmakers and researchers.
Matchmaking services on selective search come at a premium. It costs $25,000 for matches in one city, and $50,000 to meet singles in up to 5 locations.
Selective Search is free for women and can join as affiliates, while men that are 35 and younger are required to purchase a package called Young Executive that costs $15,000.
Website: https://www.selectivesearch.com/
5. The Millionaire Club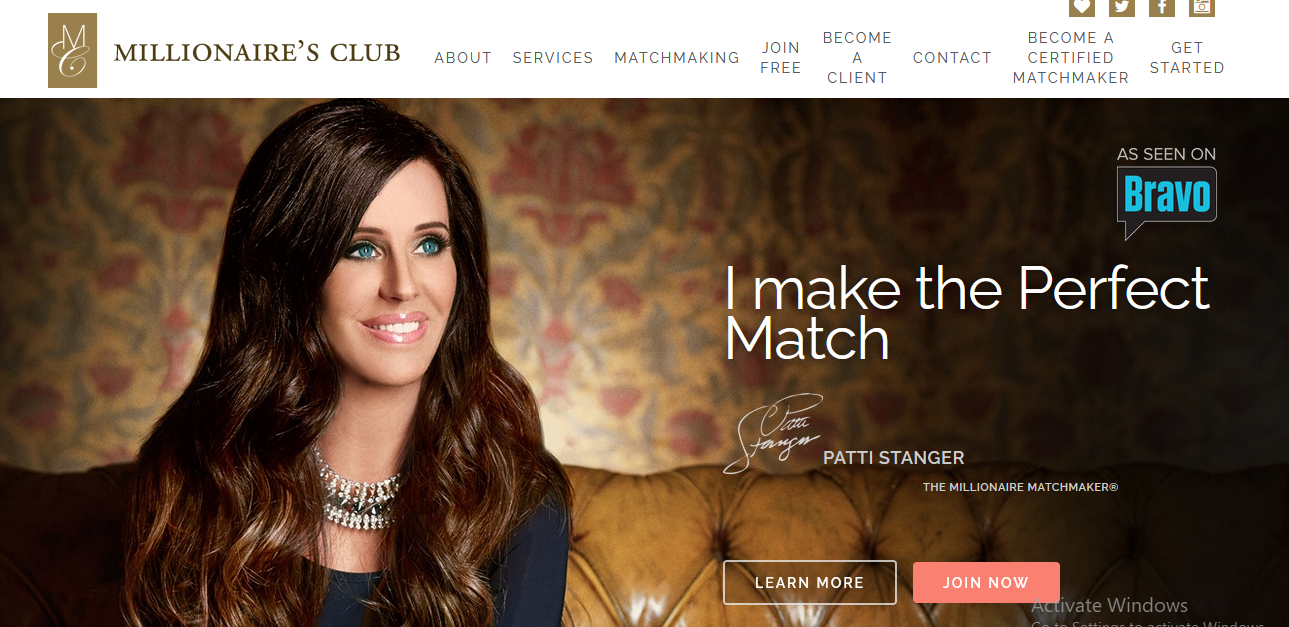 Millionaire's Club is an exclusive matchmaking site for successful men and women, a uniquely positioned matchmaking service headquartered in Los Angeles. It caters to clients who are genuine and seriously committed to finding a soul mate.
All services on The Millionaire Club are tailored to meet a client's needs; prospective members are heavily scrutinized in an interview either in person or by phone before they're accepted into the club.
After a successful interview, a prospective client will sign a contract and pay a membership fee of about  $35,000 in full.
On acceptance, a client is guided through the entire process of finding and dating matches, right up to the marriage proposal.
Registration for women is free, provided the scale through the strict interview process.
Website: https://www.millionairesclub123.com/
6. Linx Dating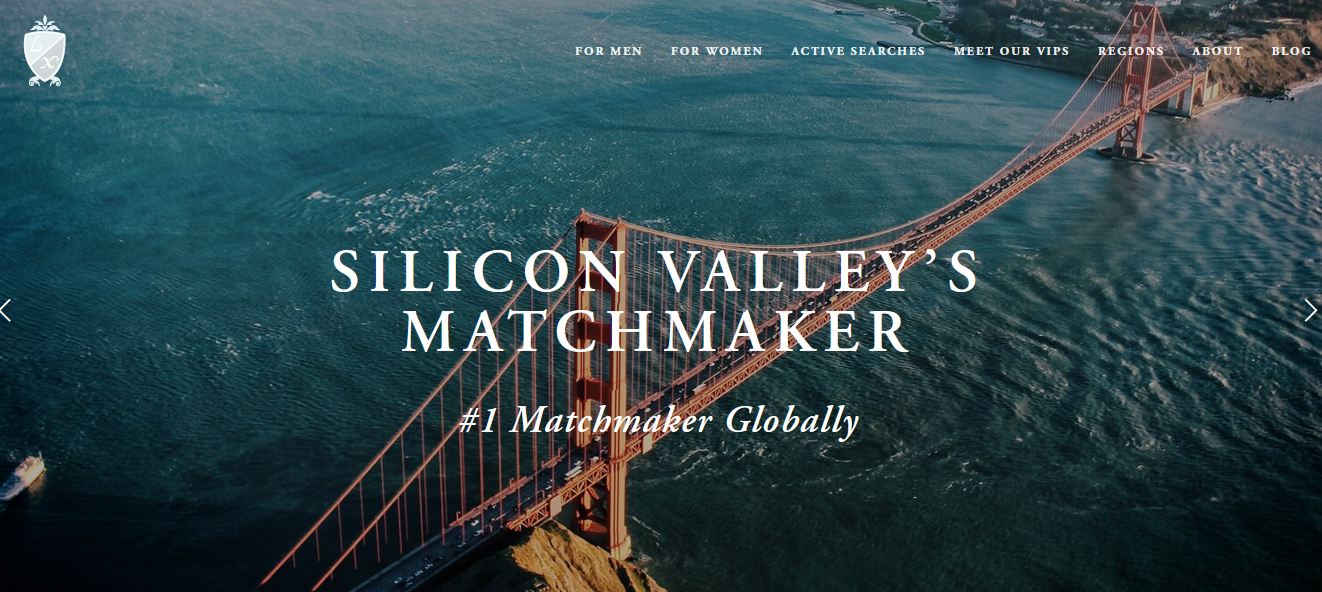 Linx dating is a matchmaking service located in the heart of Silicon Valley. it is referred to as a silicon valleys matchmaker and caters to clients in the Middle East, Europe, and Asia.
For over eighteen years, this dating service has been working with the most eligible men and women of the San Francisco Bay Area. They adopt thoroughly researched methods and approach their work as an art.
Linx dating has consistently helped most high-achieving tech professionals find lasting and deeply intimate connections that bring a sense of peace, balance, and acceptance to their lives in a way that suits them.
Membership on Linx dating costs between $35,000 – $500,000.
Website: https://www.linxdating.com/
7. The Bevy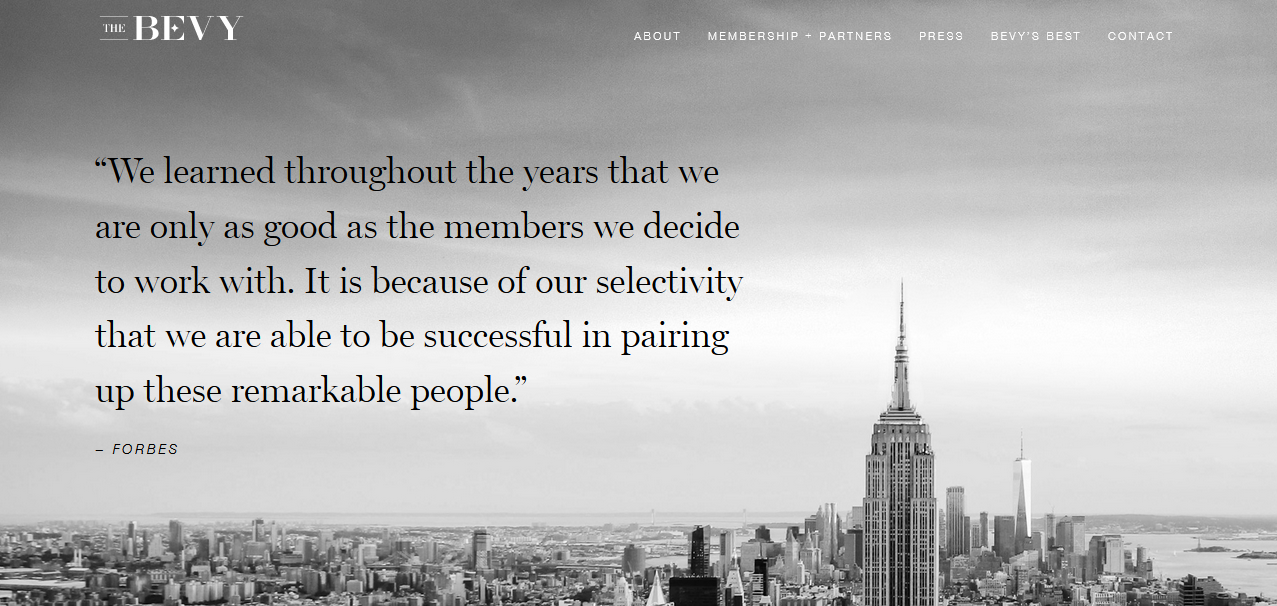 The Bevy is a boutique matchmaker service with offices in Los Angeles, New York City, San Diego and San Francisco.
The Bevy only handles 25 clients at a time and is thorough with its process.
They handpick and vet clients in order to ascertain that they are qualified to constitute their membership.
It was founded in 2014 by Greta Tufvesson and Nikki Lewis.
The Bevy cost varies from client to client and starts around $25,000 for a 12 month period.
The clientele on the Bevy is mostly made up of referrals. Registration for women that pass the screening process on the Bevy is free.
Website: https://the-bevy.com/
8. Luma Luxury Search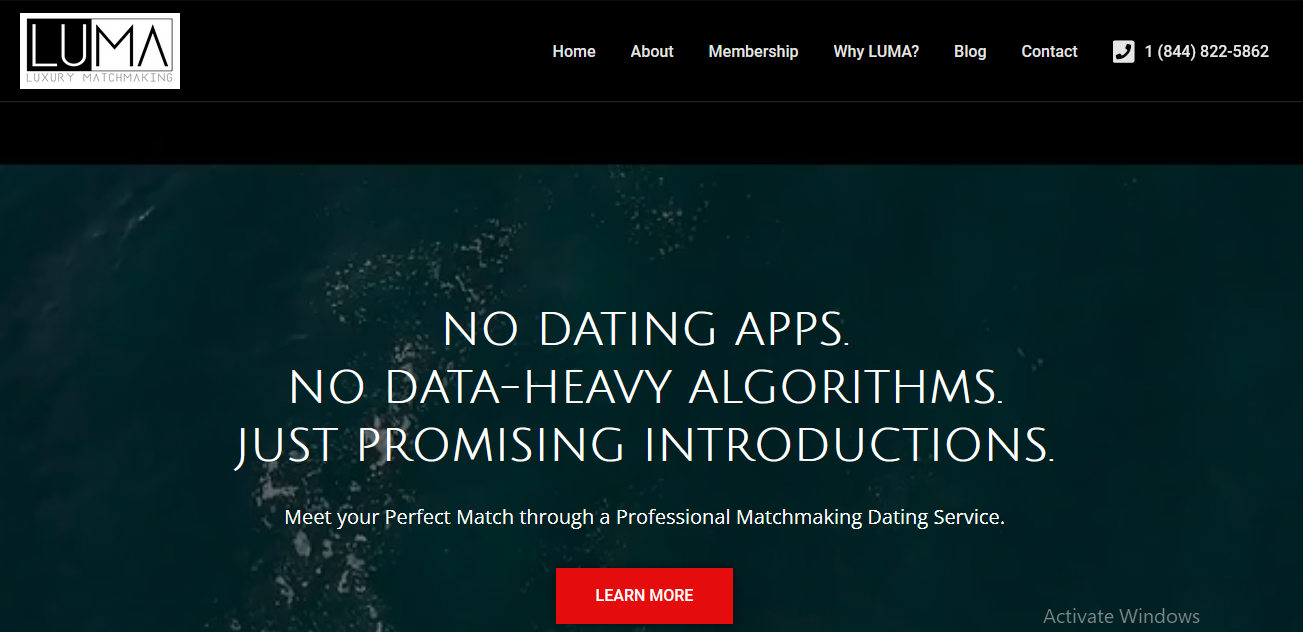 Luma Luxury Search is an executive matchmaking service founded by April Davis in 2010. it is exclusively designed to cater to elite bachelors and bachelorettes.
Luma Luxury Search is headquartered in Minneapolis and has high-end offices in Chicago, Denver, Houston, Las Vegas, Los Angeles, Miami, Naples, New York City, Phoenix, Sacramento, San Diego, San Jose, San Francisco, Seattle, Tampa, and Washington DC.
Pricing on Luma search starts at $2,800 and can go all the way up to $50,000. Cost is also dependent on several factors.
This might be based on how easy or hard it may be to find someone that fits a client's criteria, how many introductions a client might want over an agreed period, and if the client will be needing additional coaching services.
Website: https://www.lumasearch.com/
9. Three-Day Rule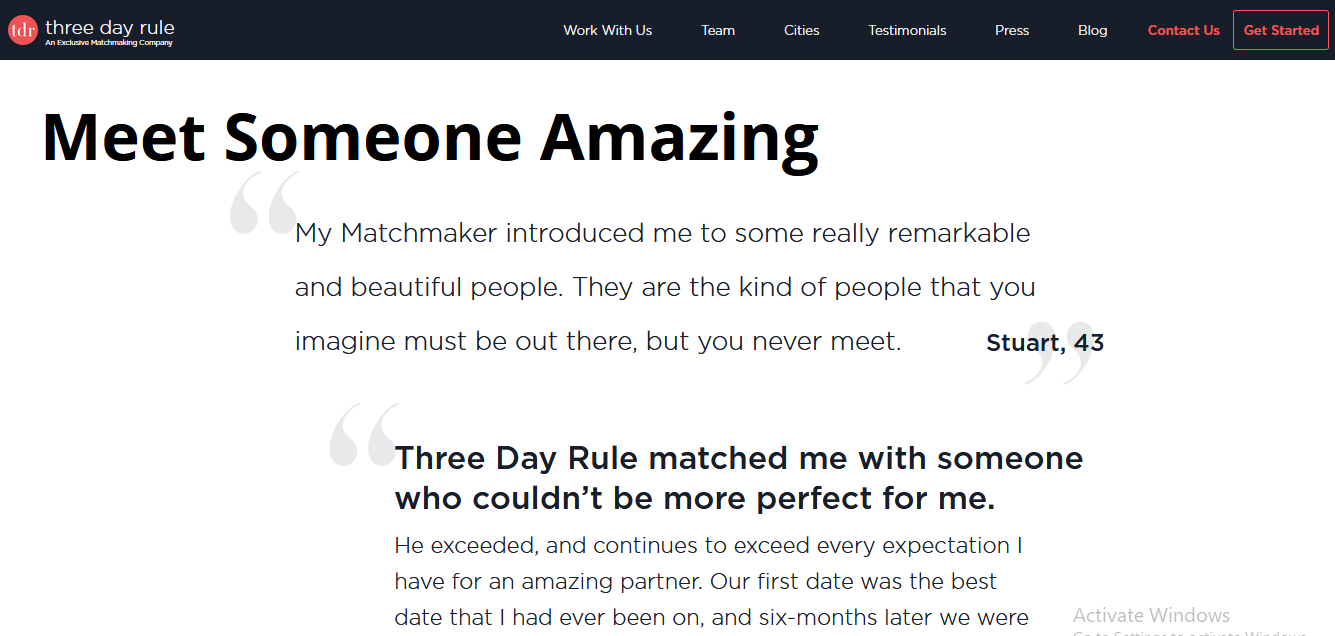 Three Day Rule is a matchmaking service that offers a completely personalized experience to clients.
It was founded by Talia Goldstein in 2013 and has headquarters in Los Angeles, with affiliated locations in New York, Chicago, Boston, Orange County, Philadelphia, Silicon Valley, DC, and San Francisco.
Matchmaking services come at a premium, and potential clients can choose from these membership options:
A 3-month contract where a minimum of 3 matches are guaranteed for $6,100, A 6-month contract where a minimum of 6 matches are guaranteed for $9,300 and, a VIP membership that starts at $16,500 for 6 months.
Joining the database is free for local singles that are available for matching with paying clients.
Website: https://www.threedayrule.com/
10. Elite Matchmaker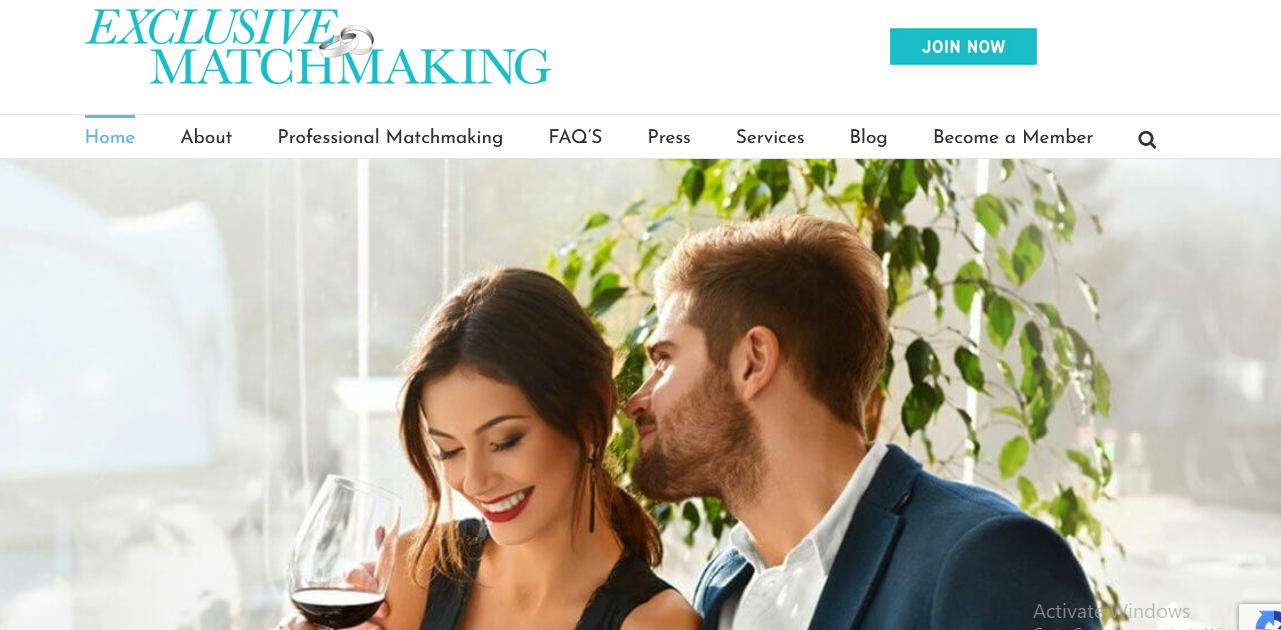 Elite Matchmaker is a discerning, exclusive, and confidential matchmaking company where successful singles find their ideal matches.
Elite Matchmaker has several offices in locations across the US and is headquartered in Maryland, USA. It was founded by Susan Trombetti, a successful millionaire matchmaker, in 2011 and caters to the needs of successful attractive wealthy men above 30.
The cost of matchmaking services on Elite Matchmaker starts at $7,500 for men. and can be as high as $250,000, depending on the specifics of a client's contract.
Factors that might influence cost include the client's match criteria and the scope of their search.
Elite Matchmaker is free for Women pending submission of an application and successful completion of the screening process.
Website: https://exclusivematchmaking.net/
11. Vida Select
VIDA Select is an international matchmaking service that adopts a modern approach to matchmaking.
Founded in 2009 by Scott Valdez, Vida Select caters to both men and women in their 30s to early 60s looking for marriage or a serious relationship.
VIDA Select offers a spectrum of matchmaking packages to clients.
The price of packages is based on a number of factors that may vary from the total number of hours that should be committed to clients' search to the complexity of the criteria and how many cities to be searched.
Prices start at just $895 per month and clients who would prefer the VIDA's VIP matchmaking option can get it for only $1595 per month.
Website: https://www.vidaselect.com/
12. Blue Ribbon Singles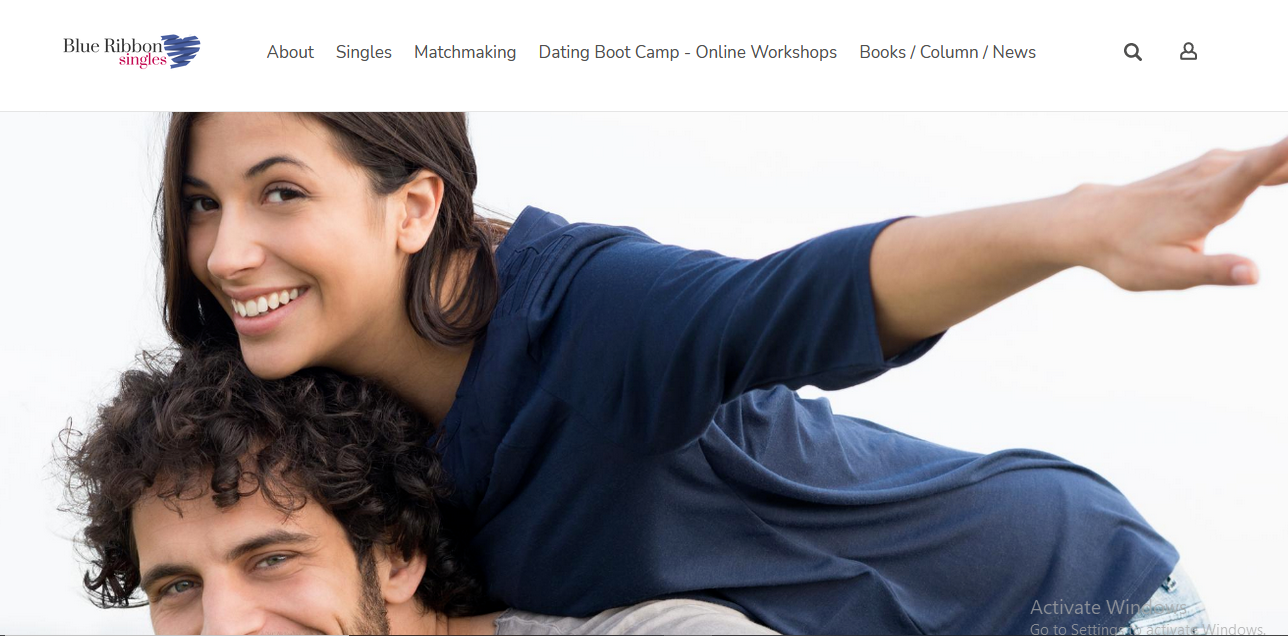 Blue Ribbon Singles is an Indianapolis-based matchmaking service founded by Amy Owens to cater to singles who are serious about finding lifemates.
Blue Ribbon Singles provides a unique and personal matchmaking service with blind dates, dating boot camps, and private coaching sessions to address a client's personal questions and concerns.
The Dating Boot Camp is part of the man services offered by Blue Ribbon Singles, it covers private coaching to provide guidance, encouragement, and support, and one-on-one matchmaking.
Blue Ribbon Singles has a  unique pricing structure. Clients are not required to sign any contracts, there are no packages on offer to buy, no time limits, and as such, no pressure.
Clients are required to pay a fee of $100 per hour they spend with any of the coaches.
Website: https://www.blueribbonsingles.com/
13. Agape Match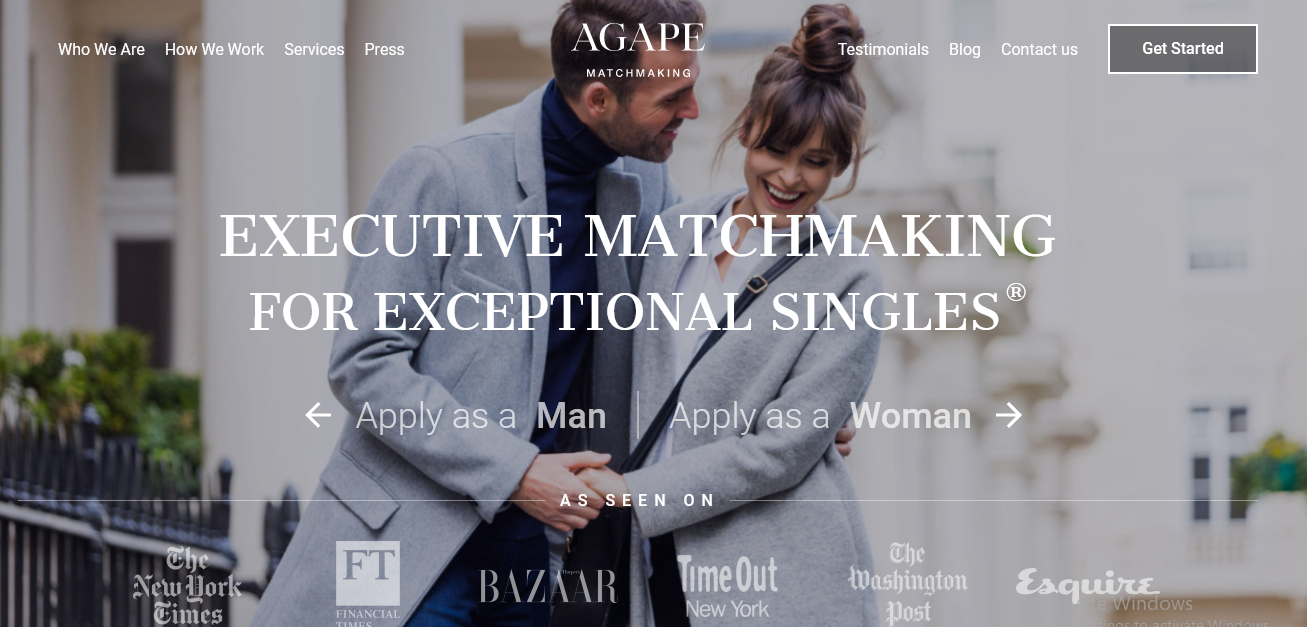 Agape Match is a matchmaking service based in New York with offices in New Jersey, Philadelphia, Connecticut, Long Island, and Boston.
Agape Match clientele is made up of white-collar professionals that value their time and privacy cuts across the financial, health, legal, entrepreneurial sectors.
Established in 2009, Agape Match is run by fourth-generation matchmaker Maria Avgitidis and offers invaluable knowledge, resources, guidance, and relationship coaching services to busy professionals.
Matchmaking packages on Agape Match start at $25,000.
As a result of experience accumulated over the years in helping singles find their perfect match has been featured in numerous magazine publications, including NY Times, Financial Times, CNN, Esquire, Elle, and many others.
it is also a recipient of numerous awards. In 2016, Agape Match was awarded Best Matchmaking Agency at the 2016 US Dating Awards.
Website: https://agapematch.com/
14. Matchmakers Dating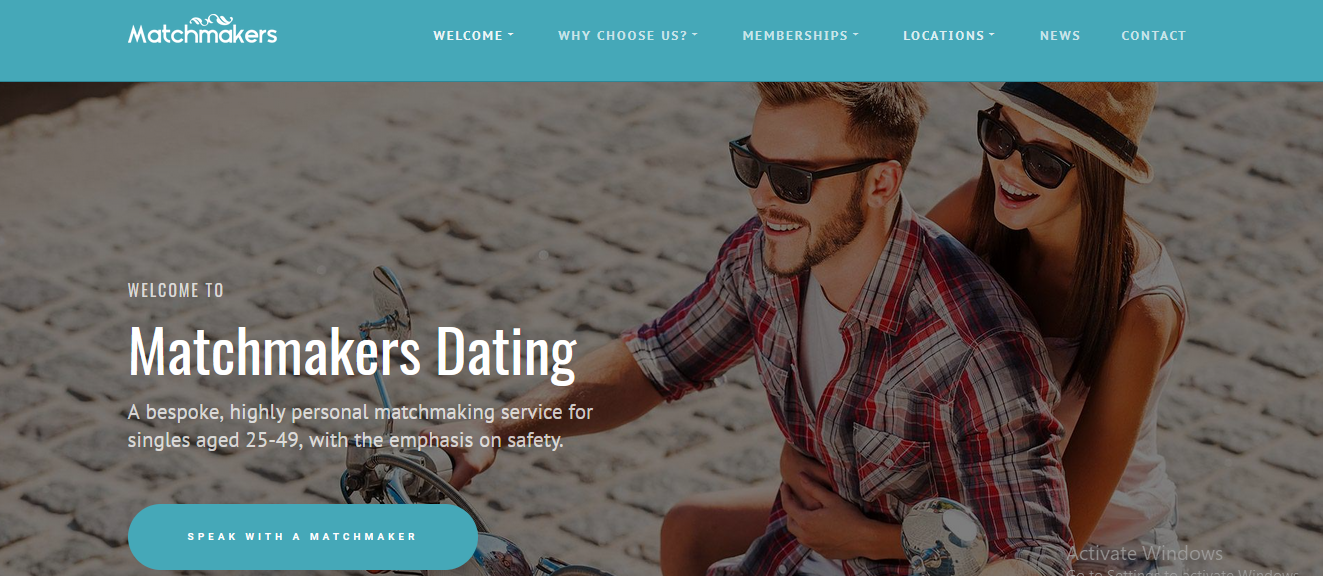 Matchmakers Dating is a competitively priced Personal Matchmaking service in the UK.
It boasts one of the most successful and professional teams of Personal Matchmakers and offers bespoke and exclusive service for people aged 25-49.
New clients are offered an initial one-on-one session with a professional consultant to truly uncover a client's deepest wants, needs and to build a wonderful Matchmaker/client relationship.
This initial one-on-one is often conducted over the phone or via Skype or at a client's home. Alternatively, clients can book a consultation at Matchmaker Dating's head office, situated in Alcester, Warwickshire.
Every member of Matchmaker Dating is interviewed and vetted thoroughly.
Membership packages on Matchmakers cover a Personal Matchmaking service for a 12 months period, depending on the client's preference.
Every initial consultation with this dating service is completely free and without obligation.
Website: https://matchmakersdating.co.uk
15. Melanin Matchmaker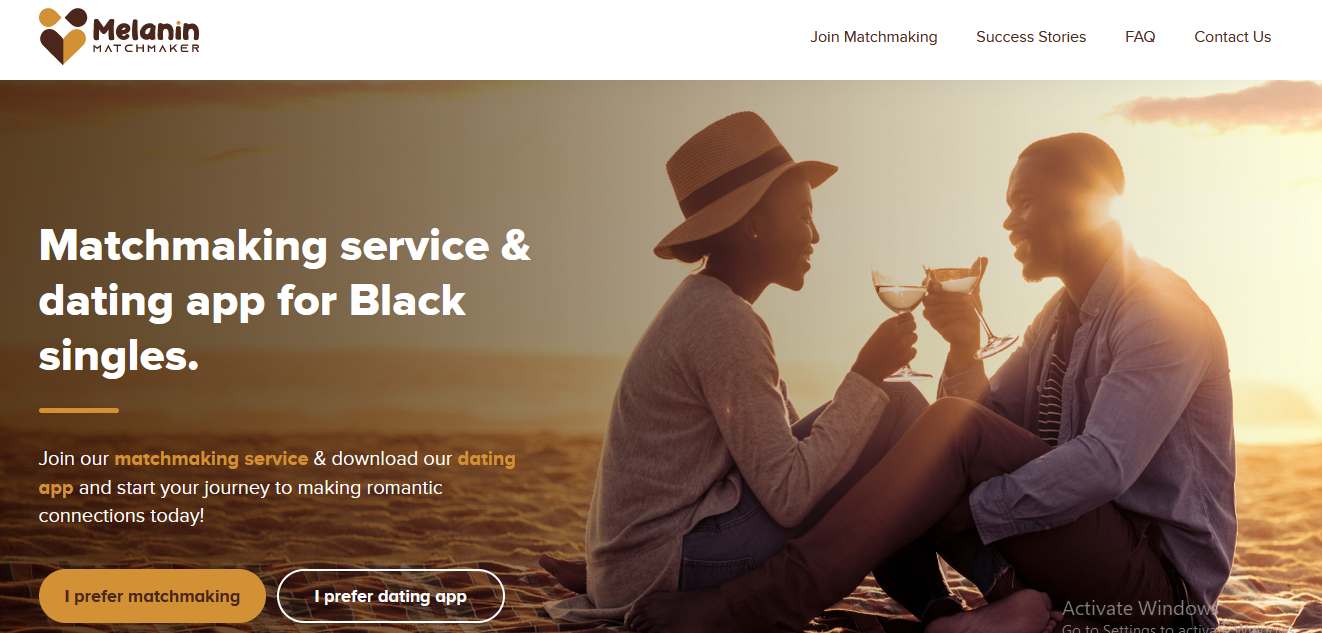 Melanin Matchmaker is a unique matchmaking service in the UK that offers users more privacy and provides a more bespoke option to black people, hetero/homo-sexuals, non-binary, and any other members of the LGBTQ+ community.
It's free to join on a basic membership, alternatively, users can join as a premium member for  $5.38 and are assigned a personal matchmaker whose purpose is to get a better understanding of their needs and find out how best to help them meet their ideal partners.
Matchmakers on Melanin Matchmaker walks with clients through the dating journey to provide valuable matches and connect like-minded people who want similar things.
Website: https://melaninmatchmaker.co.uk/
16. Matchbox
Matchbox is a Matrimonial company that offers matchmaking services to Muslim singles, divorced or widowed in Canada and North America.
Services offered on Matchbox are completely personalized and offline. They have a team of professional matchmakers dedicated to providing clients with the best professional matchmaking and marriage service.
Matchbox offers four membership packages to clients; basic, premium lite, premium, and platinum.
These packages start for as low as $50 for the basic package to as high as $500 for the platinum packages.
Once a user signs up for any of the packages on Matchbox, they are interviewed by a matchmaker who conducts searches on the Matchbox database on behalf of the client and performs matches based on compatibility indicators.
Website: https://www.matchboxmatrimonial.com/
17. Lyons Elite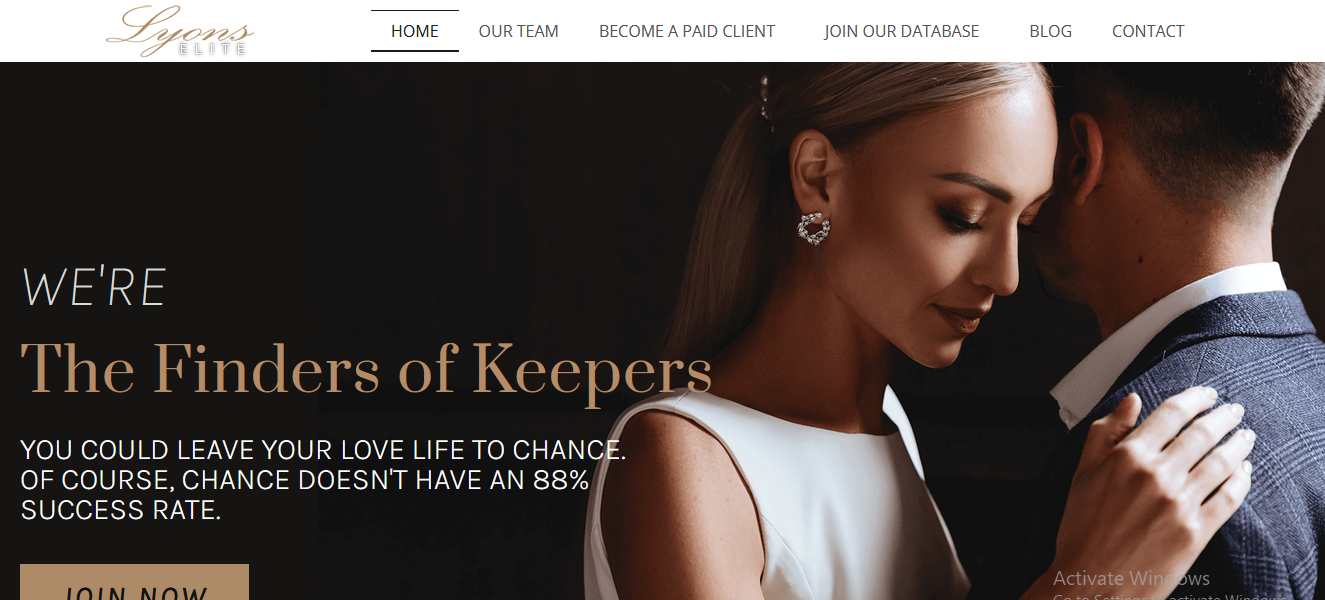 Lyons Elite is an upscale matchmaking service founded by Emily Lyons an award-winning CEO renowned for her ability to find the perfect harmonious blend of beauty, heart, and brains for clients.
Lyons elite is a Canadian matchmaking service that caters to the needs of entrepreneurs, business leaders, and marriage-minded people who want to meet exceptionally attractive and intelligent persons in a confidential and relaxing manner.
Lyons Elite offers four membership packages to clients; Sapphire, Bronze, Silver, and Gold. All it takes to start the match-making journey is to simply register on the website and choose from any of these packages.
New Clients are subjected to an interview session with a professional matchmaker to understand client needs and expectations.
Website: https://lyonselite.com/
18. Elect Club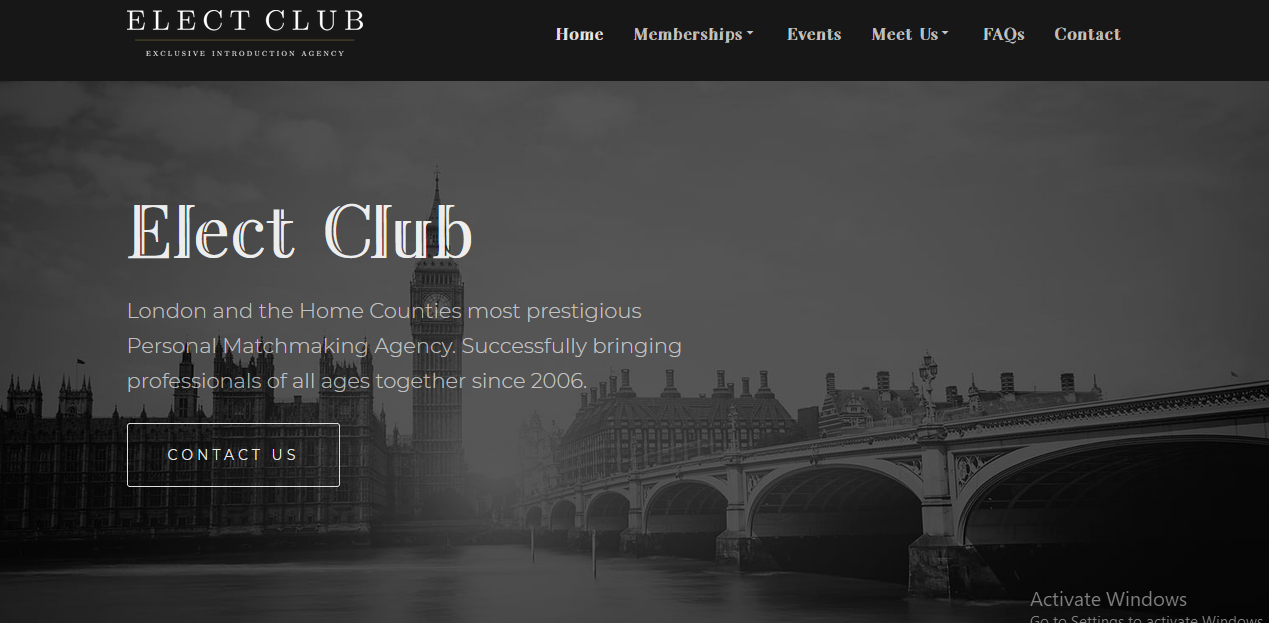 Elect Club is a matchmaking agency in the UK that offers high-end packages to clients. Founded in 2001 by Genevieve Zawada, Elect Club concentrates on introducing attractive, intelligent, professional people to others of a similar caliber and background.
Elect Club offers premium matchmaking services and has a strict registration process that covers personal interviews and extensive vetting of every potential client, to ensure quality and viability.
Elect Club has an impressive success rate. 90% of clients usually meet someone they really like within a year of their membership.
You can become a member of the elect club or request a free consultation by simply getting in touch via email, phone, or by filling an application form on the website.
Website: https://electclub.co.uk/
19. Success Match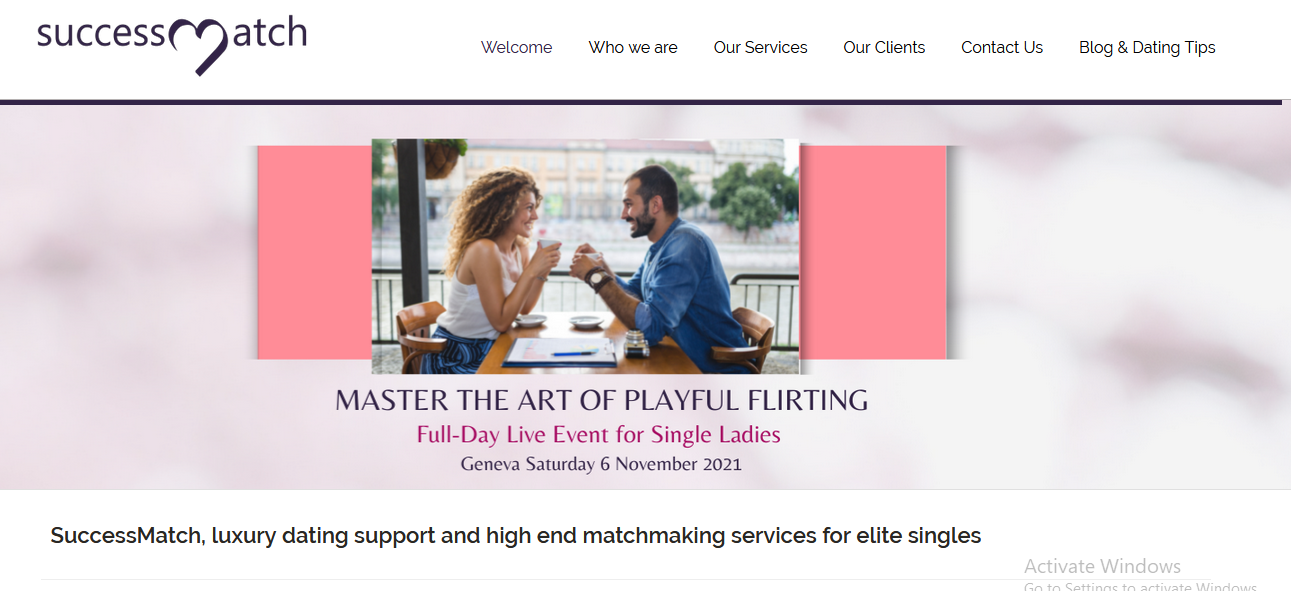 Success Match is a high-end matchmaking service for elite singles.
It is a Swizterland based agency with office locations in Geneva, Zurich, Basel, Lausanne, and beyond.
Success Match was founded by Trea Tijmens a leading international matchmaker and award-winning dating expert in 2006 and adopts a boutique approach that values quality over quantity in order to dedicate more resources, time, and energy in helping clients find their success match.
Success Match is has a team of certified and professional matchmaking and dating coaches that are passionate about making your search for the right match a success.
If you are looking for your match, get in touch today and schedule a first complimentary consult.
Website: https://www.successmatch.ch/en/
20. Bespoke Matches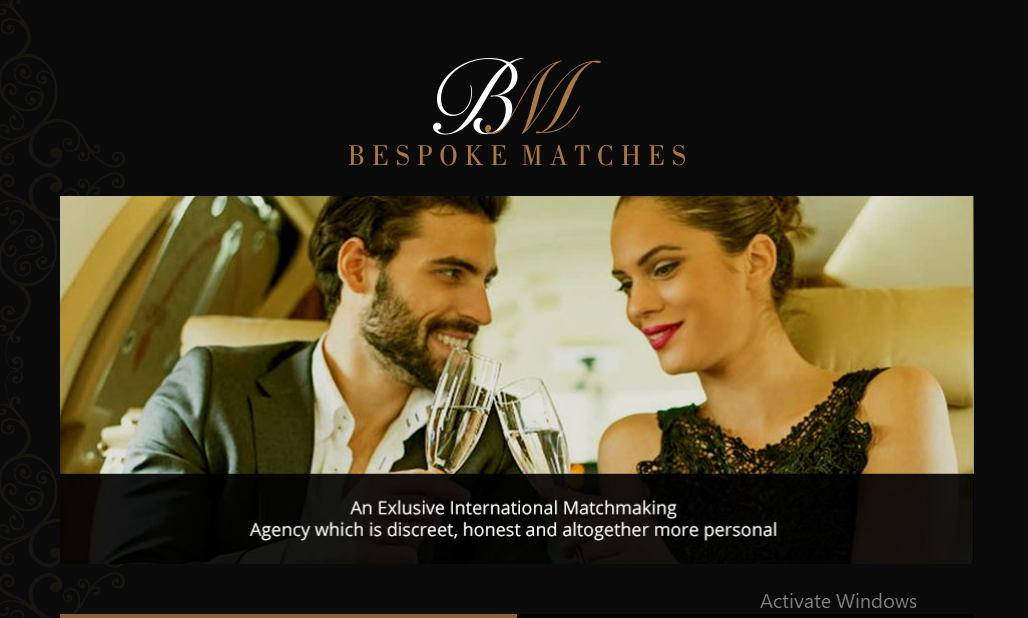 Bespoke Matches is an international matchmaking agency that is exclusive for exceptional men and women who want to change their romantic life forever.
Bespoke Matches is located in Mayfair, London and has a team of matchmakers and consultants are located throughout Europe and the USA who work round the clock to find you a life partner.
it was founded in 2016  by Olga Frieman is a professional matchmaker that enjoys working with a few clients at a time.
Bespoke Matches offers anonymity to clients and subjects prospective members to high-end and super stringent verification processes.
The prices start from £2500 and go as high as £7000.
Website: https://www.bespokematches.com/
---
The Most Frequently Asked Questions When It Comes to Meeting People Online
Are you looking for that one-of-a-kind romantic connection? Are you fed up with the same boring bar/club scene? Due to their convenience and affordability, online matchmaking sites have become a popular trend these days, allowing users to create a personal account and meet users from all over the world.
Don't know where to start? We've got you covered. In addition to our in-depth reviews, we've developed a list of frequently asked questions to assist you in getting started.
 Does it make a difference which online matchmaking service you use?
Depending on whether you're searching to meet men or women, all matchmaking websites appeal to distinct demographics.. Consider Elite Singles, a prominent online matchmaking service that unites 30+ upper-income, college-educated singles seeking lasting relationships. Senior People Meet, on the other hand, is an online matchmaking site for elderly people aged 50 and more who are looking for a relationship or casual dating.
 What are the best online matchmaking services?
That's a difficult one. While Elite Singles, Zoosk, and Match.com are thought to be the best online matchmaking sites, it all comes down to personal preference. If you're seeking somebody with a similar upbringing and university education, Elite Singles is a better option. Meanwhile, Zoosk online dating connects members looking for long-term romances using its psychosocial matchmaking technology. The most crucial thing is to evaluate your needs and have a clear idea of what you want to achieve.
---
Alright. That's about it.
I hope you found this useful. Do reach out via the comment box if there's a great matchmaking site I missed. I hope you find true love soon. Bye