Do you want to cancel a friend you sent to someone on Facebook? Maybe you sent a friend request to someone you think is interesting and didn't get a response for weeks or months? It isn't very pleasant.
Or did you mistakenly send a friend request to the wrong person, and you want to learn how to unsend it? Read on.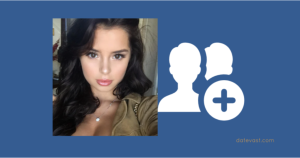 How to cancel a sent friend request is a question that many people have asked our team of experts over the last few months.
This article will outline the easiest ways of cancelling a sent friend request on  Facebook.
Also see: Unblock Facebook friends – how to unblock someone on Facebook
Facebook offers various communication tools such as text, video, audio, and expressive emojis, all aimed at connecting people who may not be physically present in the same location.
The essence of Facebook lies in its ability to create a vast network encompassing individuals from all walks of life, regardless of their geographical locations.
Whether we embrace it or not, every Facebook user is interconnected in some way or another.
This interconnectivity is established through the process of sending and accepting friend requests.
On Facebook, you can send friend requests to others and receive them from different individuals.
If you accidentally send a friend request to someone, there's no need to worry excessively, as Facebook provides a simple method to cancel the request. We have outlined an easy-to-follow guide below to guide you through this process.
How to Cancel Sent Friend Requests on Facebook
Canceling a friend request on Facebook may seem difficult for those unfamiliar with the platform, but fear not! Follow our straightforward guide below, and you'll be relieved you did.
Log into your Facebook account.
At the top menu of your Facebook page, you'll find an icon resembling the avatar of two individuals, indicating sent friend requests. Click on the icon.
Once clicked, you'll be directed to the "View Sent Requests" section. Open it by clicking on it.
On this page, you'll find a list of all the active friend requests you have sent.
Locate the specific person for whom you wish to cancel the friend request and click on "Cancel Request."
Voila! The sent request to that person will be automatically canceled without them ever knowing that you sent a request in the first place.
How to Cancel All Pending Friend Requests on Facebook (Script)
Scroll downwards to the base of the Facebook Mobile Website.
Ensure you scroll down to the end of the list.
Open your Firefox or Google Chrome browser.
You can analyze the page by right-clicking anywhere on it and selecting Inspect.
On Facebook, use alt+cmd+J to cancel all friend requests, or on Chrome, press alt+cmd+J.
Paste this script on the console
javascript:var inputs = document.getElementsByClassName('_54k8 _56bs _56bt'); 
 for(var i=0; i<inputs.length;i++) { 
 inputs[i].click();
}
What Happens If I Don't Accept a Friend Request?
Have you ever received a friend request from someone you didn't know or who you had severe reservations about befriending?
You can cancel a friend request or remove someone from your Facebook Friend List.
When you receive a friend request from someone you don't want to be friends with, you can quickly click "Cancel." As a result of this action, the request will be removed from your Requests list.
They will not be informed that their friend request was rejected, but they will be permitted to send you another friend request later.
If you do not answer the first friend request they sent you, they will be unable to send you another.
When people search for you on the site, whether through Search or elsewhere, they will notice a pending friend request that you can accept or reject.
You can always eliminate them as friends by going to the bottom left of your Facebook profile. From the drop-down option, choose "Remove from Friends."
Your old friends will not be notified, but they will be removed from your Friend List, and you will be removed from theirs.
Cancel Facebook Friend Request FAQ
How do I cancel a Facebook friend request that I sent?
To cancel a friend request you sent, follow these steps:
Navigate to view sent requests or look out for the user you sent a friend request to earlier.
Select Cancel Request.
It's important to note that you can't withdraw a friend request that has already been accepted.
How can I remove a Facebook friend request?
When you remove a friend request, the person who submitted it to you will not be notified, and they will be unable to send you another request for a year.
If you block someone, they will not be able to send you any further friend requests.
To remove a friend request, follow these steps:
Visit facebook.com/find-friends.
Select Delete or Delete Request.
Why can't I send a friend request on Facebook?
Here are the possible reasons why you can't send someone a friend request on Facebook:
You recently sent a lot of friend requests.

Your past friend requests have gone unanswered.

Your previous friend request was rejected.
However, to avoid being blocked, send friend requests to people you already know, like friends, family, and coworkers.
If you want to connect with celebrities you like, follow them instead of sending them a friend request. Also m
ake sure you're using the name you go by in everyday life. People you know may accidentally miss your friend requests if they don't recognize you.
Read: Facebook Security Settings | Facebook Login Settings 2023
Facebook Friend Request Tips
Only Send Friend Requests to People You Know
Facebook encourages you to add users you know.
If your friend request is ignored repeatedly, or even if only one person marks your request as inappropriate, Facebook can infer that you are sending friend requests that are against its Community Guidelines.
As a result, Facebook may temporarily ban you from making friend requests.
Make it easier for users to identify you to prevent being banned from adding friends. Here are a few simple tips:
Set a realistic profile picture and register with your name or the one you use daily.
Try to limit friend requests sent to those with whom you already have mutual Facebook friends.
Before you send a request to someone, drop them a note about yourself.
To put it another way, don't make your account look like a fraudulent one, and don't send requests to random strangers.
Cautiously Add Friends!
Even if you don't have any mutual Facebook friends, you'll typically like to add a new friend right away. It may also be difficult to send a message directly before adding it. That's great.
Just make sure you do not send requests to too many people with no mutual friends all at once to broaden your Facebook presence.
If you do not know a user but want to see what they're up to on Facebook, and there's a possibility of following them, go with that.
Tap Follow from the three-dot option on their profile. This lets you see what they're up to, but it doesn't give them access to your timeline.
Report Fake Users
Facebook guarantees that the sender will not be notified if you reject a friend request. They may, however, issue you a new request.
If you still can't get rid of them, you can utilize the three-dot menu's Find support, Report Offline, or Block choices to prohibit further friend requests from that person.
Choose the first option to report fraudulent accounts, criminals, or anyone who disturbs you.
Please remember that if you do this, the person may suffer consequences.
Hope you find this information helpful. Please use any of the share buttons below to share this information.
Feel free to drop any questions or contributions regarding this article in the comment section below.