How to use Facebook Pay | Is Facebook Pay Safe?: Facebook now has a payment option built-in called "Facebook Pay Now Meta Pay," and I couldn't be happier to share this news with you.
As Facebook becomes Meta, Facebook Pay becomes Meta Pay. If you already use Facebook Pay, take no action. MetaPay will use all of your existing Facebook Pay account details, payment methods, and settings.
In the meantime, you may still be able to use Facebook Pay while the global rollout of Meta Pay continues.
Facebook pay, as the name implies, is a payment tool on the Facebook website that is distinct from other payment apps you may be familiar with.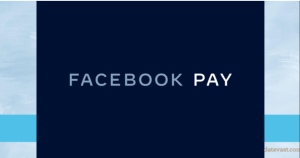 Thankfully, it is also available on other social networking platforms like Messenger, WhatsApp, and Instagram.
With Facebook Pay, you can send money to family members and business clients if they are Facebook friends or pals, donate to fundraisers, pay for things, and so on.
All it requires of you is a debit card number, and you can easily make payments from any conversation. Interesting right? Thought as much.
Due to the nature of the design of the Facebook pay app, you make payments across popular social networks and apps on Facebook.
Check out: Facebook Marketplace Near Me
Facebook Pay
Facebook Pay is a new payment feature that allows users to make purchases, send money, and donate to organizations through the Facebook platform.  The Pay service is quite similar to Google Wallet, Venmo, and Apple Pay which allows users to transfer money directly from their credit cards or bank accounts.  Here's how to use Facebook Pay: 
How to Use Facebook Pay
Setting up Facebook Pay: To start using Facebook Pay, you'll need to set it up on your account. Here's how:
On the Facebook app: Go to the menu and select "Settings & Privacy," then "Settings." Scroll down to "Payments" and select "Facebook Pay." Follow the prompts to add a payment method and set up your security PIN.

On desktop: Go to "Settings" and select "Payments" from the left-hand menu. Follow the prompts to add a payment method and set up your security PIN.
1.  Making a purchase: Once you have Facebook Pay set up, you can use it to make purchases on Facebook and Instagram. Here's how:
On the Facebook app: When you see an item you'd like to purchase, select "Buy" and choose Facebook Pay as your payment method.

On desktop: When you see an item you'd like to purchase, select "Checkout" and choose Facebook Pay as your payment method.
2. Sending money: Facebook Pay can also be used to send money to friends and family. Here's how:
On the Facebook app: Go to the conversation with the person you'd like to send money to, select the dollar sign icon and enter the amount you'd like to send.

On desktop: Go to the conversation with the person you'd like to send money to, then select "Send Money" and enter the amount you'd like to send.
3. Donating to organizations: Facebook Pay can also be used to make donations to charitable organizations. Here's how:
On the Facebook app: Go to the organization's page, select "Donate," and choose Facebook Pay as your payment method.

On desktop: Go to the organization's page, select "Donate," and choose Facebook Pay as your payment method.
Can I Trust Facebook Pay?
There is no doubt that people tend to be extra careful with dealings related to money, but you have nothing to worry about; the service is safe and very secure.
About a hundred more Facebook users have been using the Facebook pay feature to make purchases, with the app's security being the sole reason for this.
The service is also accepted in the Facebook marketplace. But Pay has no fees and does not store money in an online account.
Although, Facebook has an existing service called Payments that works with messenger. However, the Pay service works with credit cards and will maintain a transaction history.
The service must be individually set up for each of the apps. So signing up for the Pay service on Instagram will not set up the pay for WhatsApp automatically either.
Also, Pay accepts most credit cards that are major which includes, including Visa, MasterCard, and users can also connect to a PayPal account.
The service could trigger its own security and pushback among privacy watchdogs because of the company's plans to make use of the transaction data of the people in its multi-billion ad business.
How Does Facebook Pay Work?
If you are wondering how the service works, well, below are tips on how it works;
The payment method is included by each individual before it is used to make payments on the Facebook app.
Facebook Pay can be set up app-by-app or can equally be set up for use across apps.
Payment history can be viewed by the user, methods of payment can also be managed, and settings can also be updated in one place.
A Facebook pay app user can get support from a real customer through a live chat.
Payment with Facebook Pay
You can access the service in the settings section of your Facebook or Messenger apps. All you need to do is follow the steps below:
First and foremost, you have to head to the settings of the Pay app. On your Facebook website.
Add a payment method of your choice (it varies with people).
You can now make payments with the use of your Facebook Pay when you want to make a payment.
To summarize, if you want to learn how to use Facebook pay, go to the app's settings and add your preferred payment method before beginning your transactions.
Please note that Facebook Pay does not support RuPay or the Maestro card network.
Accessing the Pay service is as simple as that. Once your Facebook Pay is available on your WhatsApp and Instagram, you will be able to set up each app.
Is it safe to use Facebook Pay to make payments?
Facebook uses state-of-the-art security measures to protect user data, including financial details. The following safeguards are in place for Facebook Pay:
An anti-fraud system that tracks payments made using Facebook Pay in order to identify any suspicious activity.
Payment card and bank account information are stored and encrypted using advanced technology.
Facebook Pay can alert you to suspicious behavior.
To transmit money or make a payment, use a PIN, fingerprint, or facial ID. Facebook does not collect or retain biometric data. Some payments require no PIN or biometrics.
More Security Tips for your Facebook Account
To keep your account safe, take extra measures while sending and receiving money over Facebook.
Accept only payments from trusted persons. Two-factor authentication (2FA) increases Facebook security.
Accepting friend requests from people you don't know is a bad idea, even if the requests appear to come from "friends of friends."
Cybercriminals breach your friends' accounts to earn your trust. Beware.
Catfishing is a strategy in which they create a sophisticated fake online identity. They'll send money-related messages through Messenger.
Con artists frequently utilize various schemes to defraud victims, including fake donations, fake lottery wins, fake love connections, fake loans, and fake inheritances.
What is the procedure for creating a PIN?
When making a purchase using Facebook Pay, you may be asked to generate a PIN (or use your device's fingerprints) by selecting a four-digit numerical PIN. When making a purchase, a PIN number may be entered.
In order to use Facebook Pay, you must have your PIN and biometrics set up. To do so, go to facebook.com/settings and choose "Facebook Pay."
As part of its security efforts, Facebook has the ability to immediately seek PIN verification before allowing certain types of transactions that appear to be anomalous behavior.
---
What is the process for receiving money using Facebook Pay?
If you've previously set up Facebook Pay, you'll get a notification whenever anyone pays you cash.
This will resemble the alert you'd get if you received an ordinary message, and it will validate the money being paid as well as the sender's name.
You won't have to do anything to get the money; it'll just show up in your connected bank or PayPal account right away.
If someone sends you money and you do not have a Facebook Pay account, you will still receive a message asking for your card or PayPal information.
Is Facebook Pay compatible with PayPal?
Both Facebook Pay and PayPal allow you to send money to people and businesses.
However, they are not the same thing. Facebook Pay is less robust than PayPal in terms of reach and app compatibility, despite Facebook's own prominence as an online payment system.
People who use Facebook and Messenger frequently, whether it's to interact with friends or keep up with businesses, will likely find Facebook Pay to be very valuable.
You'll need a Facebook account to access Facebook Pay, which is true even if you wish to pay with Instagram.
Even though this will likely change in the near future so that users don't need a Facebook account to use the site, it still presents a barrier for people who don't like Facebook.
PayPal is more accessible and well-known around the world as a dominant player in digital and retail payments.
While Facebook Pay is supported by a growing number of merchants, PayPal is accepted by a wider variety of stores across both aggregators and standalone websites.
Facebook Pay is primarily used to make purchases from Facebook Marketplace and Instagram retailers.
What's the connection between Facebook Pay and Facebook itself?
Facebook now offers a payment option through a service called "Facebook Pay." This feature is currently accessible in select countries on Facebook and Messenger and will roll out to Instagram and WhatsApp in the near future.
Facebook Pay will continue to expand to more applications and regions, with the goal of reaching a larger audience over time.
Is it necessary for me to have a Facebook account in order to use Facebook Pay?
Facebook Pay is presently available on Facebook and Messenger, with Instagram and WhatsApp to follow soon.
You'll need to have a Facebook account to use Facebook Pay, but you'll be able to do it straight from other applications like Instagram and WhatsApp.
Also, create a PIN (or use a fingerprint scanner on your device) to enter before a transaction is finalized for an added layer of security.
Hope you find this information helpful. Please use any of the share buttons below to share this information.
Feel free to drop any questions or contributions regarding this article in the comment section below.